Jazz Cafe gears up for Sun Ra Arkestra, Miles and Mingus Tributes and Maiden Voyage Fest
Mike Flynn
Friday, August 9, 2019;
There's a busy schedule of top notch gigs at the Camden's Jazz Cafe this summer and early autumn, as well as the the first edition of the Maiden Voyage Festival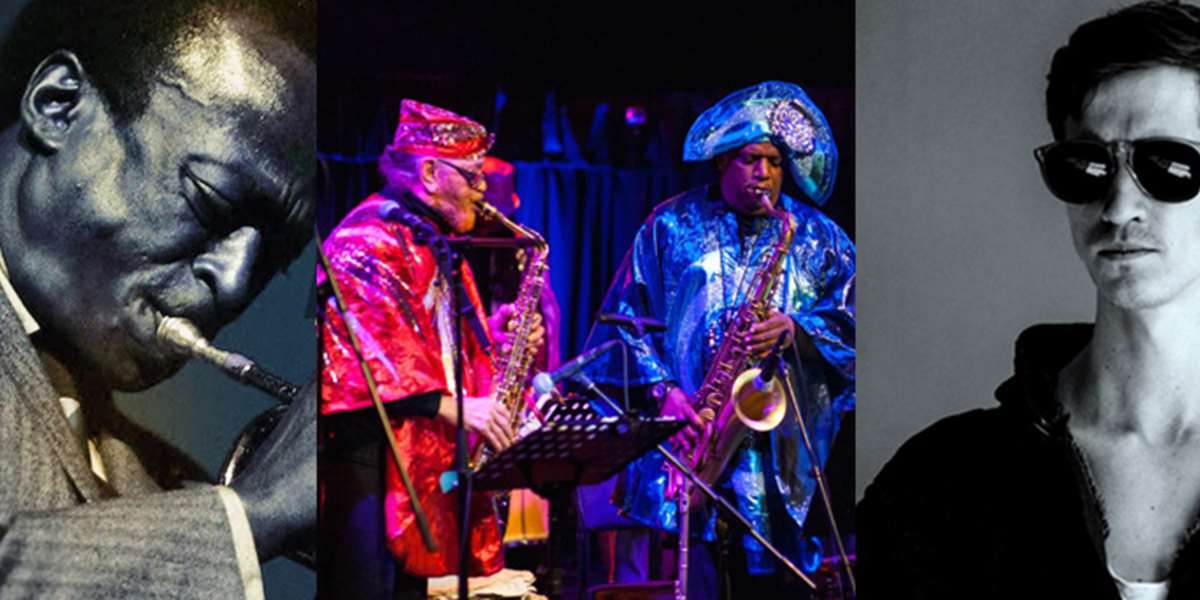 Camden's Jazz Cafe will host the fiery free flowing spiritual jazz of the Sun Ra Arkestra, under the inspirational leadership of the 95-year-old Marshall Allen, when the group appear there for two nights on 21-22 October.
Prior to this, other notable names lining-up include former Miles Davis bassist Michael Henderson (16 August); a fulsome salute to his old boss's Kind of Blue on its 60th Anniversary from London-based trumpeter Jay Phelps (17 Aug); bassist Daniel Casimir celebrates Mingus Ah Um's 60th Anniversary (14 Sep); while jazz-funk vibes legend Roy Ayers appears for three nights from 26-28 August.
Two triple-bills of note include Tomorrow's Warriors' Female Frontline, Dennis Rollins and James Morton (20 Sep), plus Women in Jazz present Yazz Ahmed, Rosie Turton Quintet and Alina Bzhezhinska (3 Oct). Exciting trumpeter Mark Kavuma launches his new album The Banger Factory (18 Sep) with a fine septet featuring saxophonists Mussinghi Brian Edwards and Kaidi Akinnibi with keyboardist Reuben James on Hammond Organ and there's a night dedicated to Ornette Coleman's The Shape of Jazz to Come from award-winning altoist Tony Kofi (8 Oct). Drummer Shaney Forbes then leads a high-calibre night of music under the banner The Art of Art Blakey (11 Oct) in the month marking Blakey's centenary.
And as the August bank holiday approaches, the Jazz Cafe is gearing up to present the inaugural edition of the Maiden Voyage Festival, which takes place on Sunday 25 August at Three Mills Island, East London. The genre-hopping line-up includes LA drum star Louis Cole, the high-energy Steam Down Collective, the aforementioned vibes virtuoso Roy Ayers, DJ Gilles Peterson alongside artists such as Awesome Tapes From Africa, Bradley Zero, Madlib, Charlotte Dos Santos and more.
For full listings visit www.thejazzcafelondon.com and www.maiden-voyage.co.uk