Anita O'Day – Sings for Oscar; Cool Heat ★★★★★
Thursday, August 27, 2015
Poll Winners Records Pete Candoli, Conte Candoli, Conrad Gozzo, Uan Rasey, Manny Klein (t), Frank Rosolino, Lloyd Ulyate, Joe Howard, Milt Bernhart, Si Zenter (tb), Bud Shank (as), Stan Getz (ts), Jimmy Giuffre (bar), Wilbur Schwartz, Maury Stein, Bob Cooper, Ted Nash, Dale Issenhuth (reeds), Oscar Peterson (p), Paul Smith (p cel), Herb Ellis, Barney Kessel (g), Ray Brown, Joe Mondragon (b), John Poole, Shelly Manne, Alvin Stoller (d).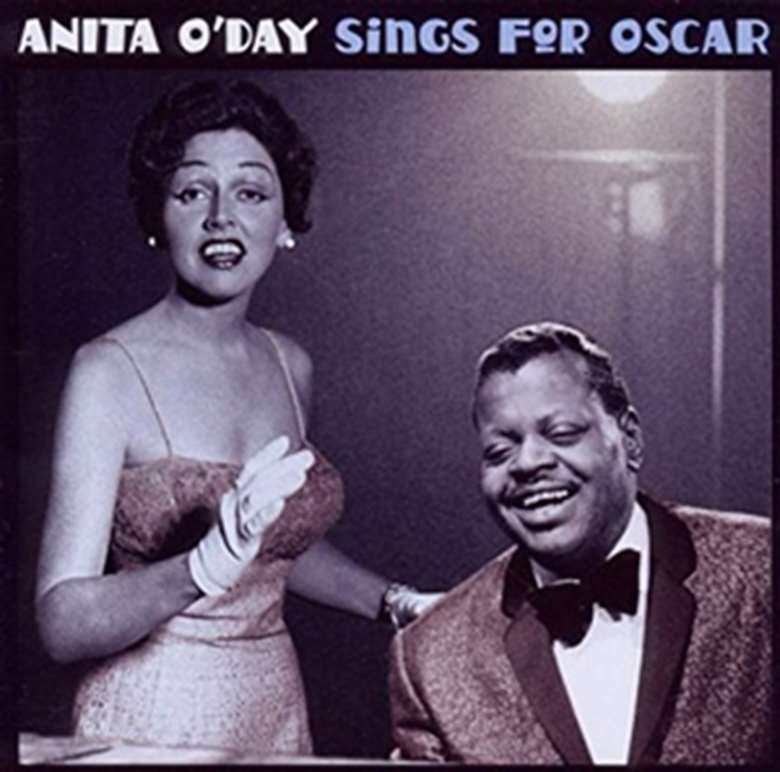 Rec. 1956/57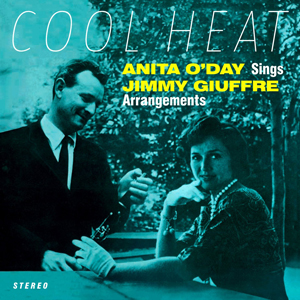 American Jazz Classics
Conte Candoli, Tommy Reeves, Jack Sheldon, Mannie Klein, Conrad Gozzo, Uan Rasey, Frank Beach, (t), Red Nichols (cnt), Frank Rosolino, Lester Robertson, Gil Falco, Dave Wells, Si Zentner, Ed Kusby, Moe Schneider (tb), Jimmy Giuffre (cl, ts, bar s), Bud Shank, Alan Harding (f), Art Pepper, Ronnie Lang, Wilbur Schwartz, Skeets Herfurt (as), Richie Kamuca, Justin Gordon, Gene Cipriano, Eddie Miller (ts), Chuck Gentry (bar s), Heinie Beau (clt), Jim Hall (g), Bobby Gibbons, Tommy Tedesco, Barney Kessel (g), Al Pellegrini, Jess Stacy (p), George Morrow, Morty Corb (b), Mel Lewis, Gene Krupa and Irv Cottler (d). Rec. 1959 
It wasn't until I started playing these superb reissues that I recalled just what a truly original and vastly underrated stylist Anita O'Day was. A wild child with a fondness for sex 'n' drugs 'n' alcohol, Anita O'Day inevitably ran with a fast crowd from an early age. But it was to be stints with Gene Krupa (Let Me Off Uptown), Woody Herman, Stan Kenton (And Her Tears Flowed Like Wine), Count Basie and solo 78s that included 'Hi Ho Trailus Boot Whip' that positioned her as one of the most popular big band singers of the 1940s. Later, when Norman Granz founded Norgran Records, Miss O'Day was one of his priority signings and over a 10-year period that kicked off in 1952, he released no less than 17 albums by this songbird – four of these are assembled on these two CDs: Anita Sings The Most, Pick Yourself Up With Anita O'Day, Cool Heat (Sings Jimmy Giuffre Arrangements) and Anita O'Day Swings Cole Porter With Billy May. Though there are moments where she proves herself to be the ultimate female jazz singer, surprisingly, Anita O'Day hasn't attained the iconic status with the public as say Ella, Billie or even Nina Simone. Yet, one only has to rerun her appearance in Bert Stern's movie of the 1958 Newport Jazz Festival to gauge the extent of her talent. Here, wearing a black and white ensemble of large fringed picture hat, cocktail dress and white gloves her unique treatment of 'Sweet Georgia Brown' was the hit of the festival, earning her much deserved worldwide recognition.
The 11 tracks she taped back in 1957 with Oscar Peterson's Trio are all prime cuts – two strong individual personalities complementing one another as opposed to locking horns. Similarly, Jimmy Giuffre, Billy May, Buddy Bregman fashioned their memorable arrangements to showcase both O'Day's range and a dry vibratoless style which relied upon short, punchy phrases that set her apart from her contemporaries. For this, they gathered together Hollywood's finest players who seem aware that these sessions are undoubtedly a cut above the usual studio call. And, while most vocalists of the day took a stab at much of this material, Anita often proved to have the last word, For instance, she brings a slightly menacing undercurrent to Cole Porter's 'Get Out Of Town' while 'Man With A Horn' has her cozying up to Stan Getz. Word of caution: Any aspiring young female contemplating a career as a jazz singer, would be best advised to absorb the entire content of these two releases and then decide whether or not they'd be better employed on an M&S checkout!
– Roy Carr