Dunlop Super Bright Steel/Nickel Plated Bass Strings
Monday, September 29, 2014
You know when a product is generating serious word of mouth buzz – across a wide range of musicians – that it has to have a little extra something to make such hardened pros as Dave Swift, bassist with Jools Holland, Paul Turner of Jamiroquai and highly respected jazz fusionist Janek Gwizdala all profess their love for Dunlop's Super Bright bass strings.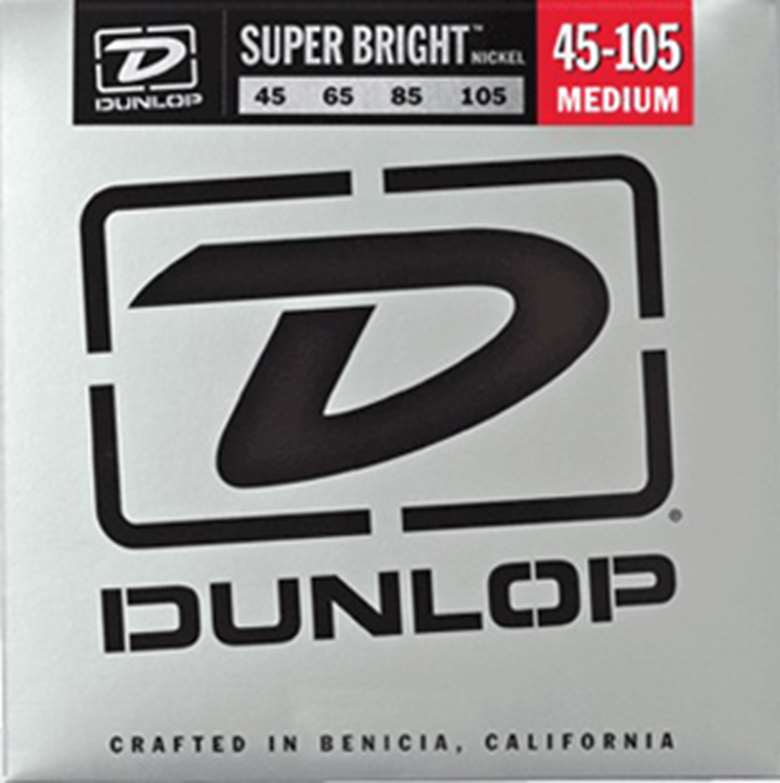 So we decided to check them out too and put a couple of sets of their stainless steel and nickel plated strings through their paces on both five and four string electric basses.

As seems to be the case with other sets we've tried recently, players are demanding a more flexible feel under the fingers without compromising with lighter gauges, in search of a more defined tone to really cut through the mix. And with the Super Brights, Dunlop seem to have ticked both these boxes, not least as the Light set we tried – running 40, 60, 80, 100, 120 from G to low-B strings – really had a wonderfully consistent tonal response from top to bottom, feeling particularly malleable on the business end of the bass – i.e. down at the bottom end. My preference is for nickel-plated strings as, for me, steel always adds unwanted drag on my fingers – yet these steels also performed brilliantly, being highly responsive and just as bright as their nickel counterparts.

Dunlop market these as perfect for slap bass, which they most certainly are, but it's also testimony to the richness of the Super Bright's midrange response that makes them perfect for pretty much every style of playing – ensuring you'll always be heard loud and clear.

– Mike Flynn


For more info go to www.jimdunlop.com