Vibrato polycarbonate alto saxophone
Tuesday, November 13, 2012
Remember the Grafton, that plastic bodied oddity from the 1950s that both Bird and Ornette had a fling with? Well, the Thais have come up with their own take on the 'plastic' saxophone, and like the Grafton, it's cheap and it works.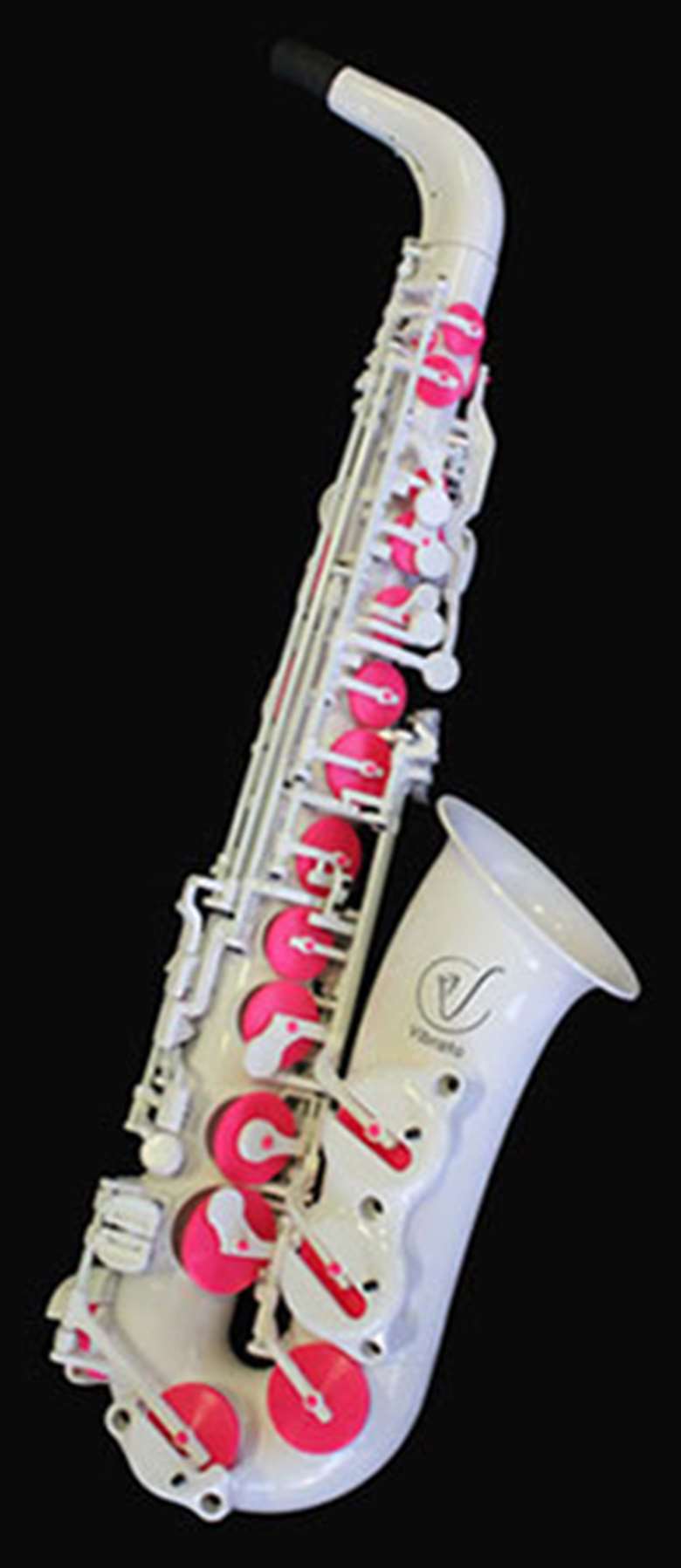 The Vibrato is the first standard Bb to F sharp saxophone to be built in its entirety – minus springs, rods and pads – from polycarbonate. The pads are made from non-toxic self-levelling silicone to ensure a soft, clean seal to the tone holes, while the rods are made from aircraft grade aluminium. Needless to say, this produces a very strong, but also an extraordinarily lightweight instrument. The spongy action takes a while to get used to, but when you've got the measure of it, the polycarbonate keywork works very well – although we felt that the octave key was a little high and the bottom end rather rattley. After a short trial with a 3 reed in the supplied white mouthpiece, we quickly realised that this instrument needs to be played with a softer reed, and opted for a Vandoren V16 21/2.
Intonation was fine and all the harmonics rang out clearly. The Vibrato has a very warm tone and we achieved a wonderfully effortless pianissimo over the lower register, but there is a distinct lack of power overall. No doubt this instrument will have trouble competing in a section, but as a solo voice it can offer a particularly unique and romantic sonic quality. Coming with its own strap and mouthpiece, it was never meant to replace or stand in for your Selmer, Conn, Mauriat et al. However, it has a sonic palette that could appeal to the more adventurous player and comes with a price tag that will leave you speechless!
For more go to www.sax.co.uk