Gadd grooves and Magma mesmerise at 59th Jazz-à-Juan
Conor Power
24 July 2019
Steve Gadd reeled out an impeccable set in front of an appreciative audience for the first main concert at the Pinède Gould in Juan-les-Pins of the 59th Jazz-à-Juan Festival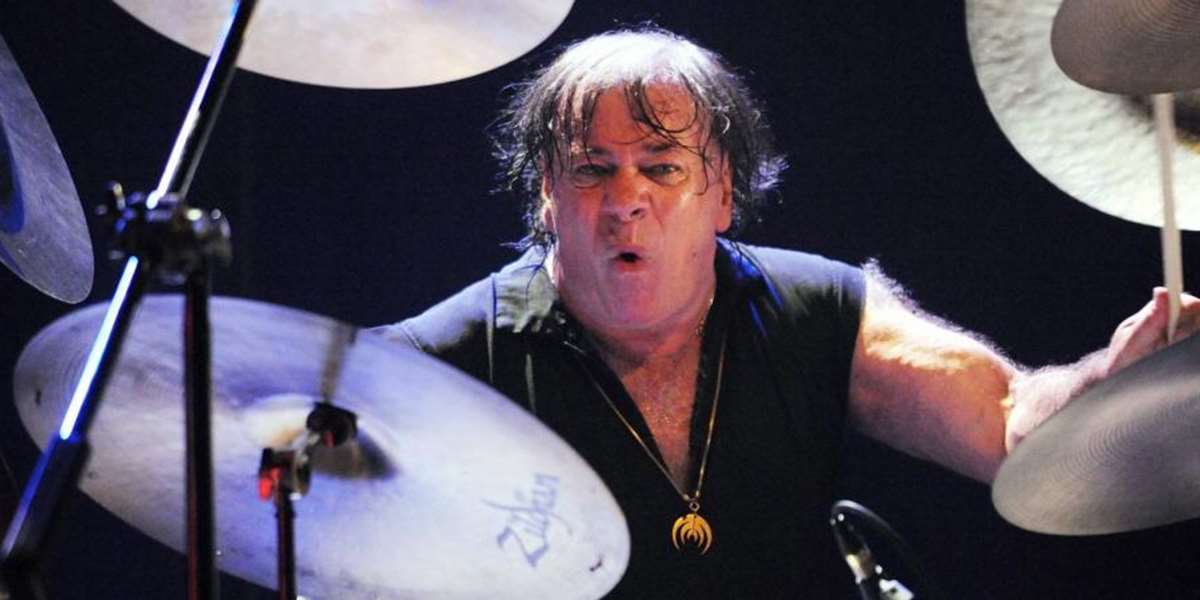 It takes a bunch of pensioners to show you how it's really done. 73-year-old Steve Gadd reeled out an impeccable set in front of an appreciative audience for the first main concert at the Pinède Gould in Juan-les-Pins of the 59th Jazz-à-Juan Festival. The open-air stage in the famous public park by the waters of the Mediterranean is in a stunning setting and was a gift to the town from American billionaire Frank Jay Gould during the roaring 20s, when so many such characters de-camped across the Atlantic to the Côte d'Azur. 
With Gadd's instinctive drumming at its best, the band changed gears deftly and passionately as they worked through an impeccable set. A highlight number was their collaboratively written 'Green Foam' but it was the emotional 'Duke's Anthem' that really struck the chord most conducive to the gorgeous unique setting of this venue as the sun began to set.
George Benson followed in a very different kettle of fish. Bustling on stage, he went into some searing number, lashing out riffs with gusto before melting into a set of crowd pleasing saccharin 1980s hits. It had the desired effect on the crowd, however, who were up off their seats and dancing to 'Gimme the Night'.
The night of 14 July involved a pause for traditional Bastille-Day fireworks, with three excellent acts performing. Israeli pianist Omri Morstarted the evening in some style while the very unique and haunting Chinese artist Ékram gave the crowd plenty of food for thought, with French band Electro Deluxe rounding off the night's entertainment brilliantly.
It was my first time seeing Magma who, on paper, looked like a band not to be missed. Having read that they were formed in 1969, I was experiencing them with completely fresh but very expectant ears and eyes. They began with what sounded like a cacophonic version of do-re-me. Was this jazz? They were certainly fighting against each other… and the audience. I stood for a while to let it wash over me, hoping that their huge ensemble would find a common groove soon. It was like a death metal monster that had swallowed a bucket of jazz tonic laced with tequila. It was car-crash music at its best and I stood there transfixed. Operatic German utterances punctuated increasingly meandering numbers, kept barely on the road by some sassy drums and a xylophone player as comfortable with a violin bow as he was with mallets. The final number involved drummer and founder-member Christian Vander (pictured top) engaging in a virtuoso scat riff that went on and on before the entire group finally came together in a victorious symphonic blast of energy. It was a strange experience – even though I couldn't say that I enjoyed it, it was one of the musical highlights of my life.
Jay Kay of Jamiroquai whizzed on stage with a breezy "Bonsoir mes amis!" and wowed the crowd from the start. It was a nice touch, considering that many acts refused to dignify their audience with even one word of French. His trademark neon-lit hat never looked cooler and his voice never sounded better. They attracted the biggest crowd of the festival.
On the penultimate night, polyglot group Pink Martini from the USA proved charming crowd-pleasers with their highly accessible set of jazz, lounge, cha-cha-cha and pure theatre. Thomas Dutronc brought things back down to jazz earth with his infectious 'Manouche' (gypsy swing) style. The son of two 1960s icons (Jacques Dutronc and Françoise Hardy), he has a strong instinct for engaging with the audience, backed up by some electrifying toe-tapping music.