Doyens of Denmark's impressively diverse jazz scene convene again for the fourth Sounds of Denmark mini-fest from 16 to 19 October at Pizza Express Jazz Club, Soho, London.
There's something of a 'greatest hits' flavour to the line-up this time, due to the return of several of the most popular artists from previous editions. These include keyboard wiz Morten Schantz and his synth-led Godspeed power trio, featuring Josh Arcoleo on sax and Anton Eger on drums (16 Oct); while Copenhagenbased Japanese pianist Makiko Hirabayashi is also back with her trio of revered former Miles Davis percussionist Marilyn Mazur and bassist Klavs Hovman (pictured above, 19 Oct).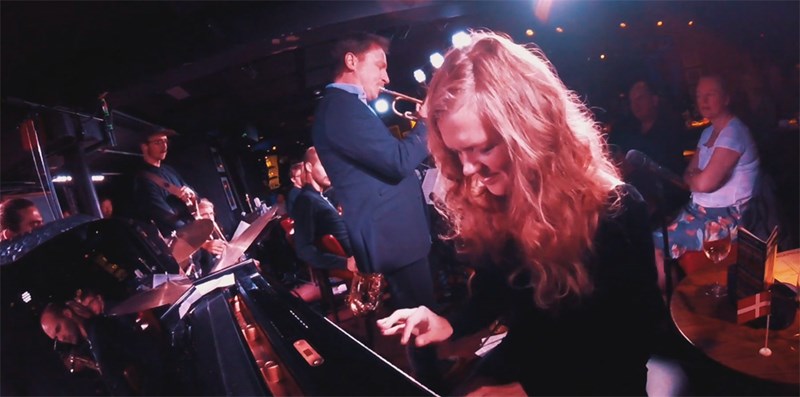 The electronica influenced piano trio Hess/AC/Hess Spacelab, who are led by drummer Mikkel Hess, also appear on a double-bill with their darkly-humoured expanded electro alter ego, Hess Is More (18 Oct). Award-winning pianist/ composer Kathrine Windfeld (above, and see video below) performs with her Sextet at both the Dean Street venue (19 Oct) and Watermill Jazz in Dorking (22 Oct), while drummer Snorre Kirk completes the Dean Street programme with his Quartet which includes saxophonist Jan Harbeck (17 Oct).
For full details visit www.pizzaexpress live.com/sounds-ofdenmark
Watch