Phil Seamen – Seamen's Mission ★★★★★
Friday, October 9, 2015
Properbox Phil Seamen (d), Jimmy Deuchar, Albert Hall, Jo Hunter, Terry Lewis, Hank Shaw, Ronnie Simmonds, Dizzy Reece, Shake Keane, Stan Palmer, Dave Usden, Jimmy Watson, Bobby Pratt (t), Ken Wray, Mac Minshull, Bobby Lamb, Robin Kaye, Jimmy Tobbett, Jackie Armstrong, Laddie Busby, George Chisholm, Jack Botterill, (tb), John Burden (Fr-h), Jimmy Powell (tu), Derek Humble (as, ts), Joe Harriott, Dougie Robinson, Bob Burns, Jimmy Phillips (as), Tubby Hayes (ts, vbs, fl), Ronnie Scott, Pete King, Don Rendell, Kenny Graham, Ronnie Keene, Joe Temperley, Sammy Walker, Eddie Mordue, Wally Moffatt (ts), Harry Klein, Benny Green, Don Honeywell, Oscar Bird, Cliff Townsend (bar s), Stan Tracey (p, vbs), Victor Feldman (p, vbs, d, cgas), Eddie Harvey, Harry South, Ralph Dollimore, Max Harris, Dill Jones, Pat Smythe, Johnny Weed, Norman Stenfalt, Tommy Pollard, Terry Shannon, Tony Crombie (p) Sammy Stokes, Kenny Napper, Lennie Bush, Jack Fallon, Major Holley, Coleridge Goode, Eric Peter, Pete Blannin, Lloyd Thompson, Jeff Clyne (b), Jack Parnell (d), Billy Olu Shoanke, Jack McHardie (cga), Donalso (bgo), and Judy Johnson (v).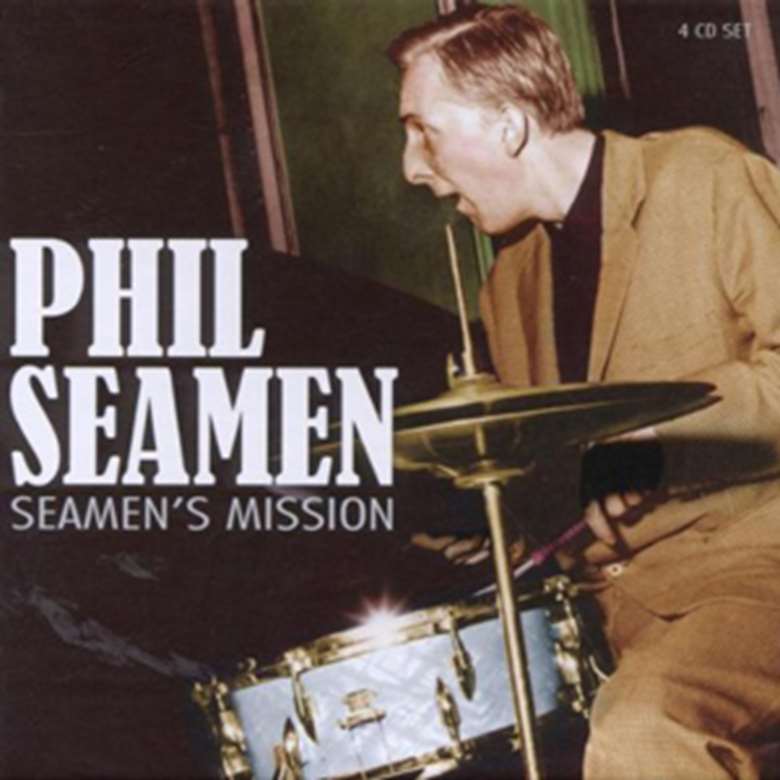 Rec. 1952-1959
Over half the material contained in this indispensible four-CD box was originally created for the Tempo label under the keen-eared supervision of Jazzwise's esteemed contributor Tony Hall and represents some of the finest modern jazz ever recorded locally.
Tony has made no secret that the major problem he encountered when producing many of the UK's top guns was what he perceived to be their lack of self-confidence. Seems many musicians felt themselves inferior to their American counterparts. Tosh. This is music of the highest order.
With hindsight one can hear that some remarkable sessions took place in the 1950s resulting in numerous performances to truly be proud of. Nobody here disgraces themselves or offers up below par accounts of their talent. Often, as the Victor Feldman big band sides confirm ('Maenya') plus those Jazz Courier romps ('If This Isn't Love') they're of Olympian stature.
Nevertheless, with so much US product then available, domestic jazz releases often sold in such small numbers that a second pressing was seldom called for. Sure, familiar influences might well be detected, but these never amounted to slavish copies or parodies. For instance, traces of Hank Mobley rather than Coltrane informed Tubby's phenomenal mid-1950s work, while if Jimmy Deuchar had been black and American as opposed to white and a Scotsman then perhaps he would have been acknowledged as the world class musician he was. That said, both Victor Feldman and Dizzy Reece successfully relocated their careers Stateside.
And what are we to make of madcap Phil Seamen who drums on every selection? Over the years, tales of his often-hilarious eccentricities have overshadowed the fact that Phil was one of the finest drummers of his generation, genuinely respected by Art Blakey, Kenny Clarke, Art Taylor, Philly Joe Jones and Elvin Jones as an equal – no argument.
A likeable, and humorous individual, bizarrely, the unpredictable nature of Phil's drug dependent lifestyle may have enabled him to momentarily hold down a demanding job as the pit drummer for the West End production of West Side Story (on the recommendation of Leonard Bernstein) but it seldom stretched to Phil running his own group. When briefly he did, it was a corker and included Joe Harriott and Dave Goldberg.
Phil's enduring talent was his unmistakable contribution to the success of those numerous recording dates he invigorated by his presence. It has to be remembered that the London scene was somewhat incestuous with the bulk of the finest players emanating from the Ronnie Scott camp where steel-wristed Phil was frequently the drummer of choice. Quite often there appeared to be an almost telepathic kinship that existed when the likes of Jimmy Deuchar, Ken Wray, Derek Humble, Ronnie Scott, Tubby Hayes and Victor Feldman convened in a studio. Same applied when Phil recorded independently with either Joe Harriott or Dizzy Reece. Again he helped create a genuinely original tapestry which, when propelled and prodded by Phil, proved a formidable force blessed with an abundance of often bold innovations.
Out on the road, Phil gave Ronnie's original nine-handed unit, his shortlived big band plus a tenure with the Jazz Couriers a unique energy no other drummer could quite match. The facts can't be denied, the majority of these recordings appear to sound even fresher today than when they were first released, thereby being testament to their enduring quality. Listen and marvel. Trebles all round!
– Roy Carr