Davina & the Vagabonds + Natalie Williams, Cadogan Hall – EFG London Jazz Festival 2018
Thursday, November 29, 2018
Natalie Williams Soul Family opened the Thursday evening with 'C'est La Vie', her effortlessly sensual vocals kicked into life by the electric undercurrents from the two bass guitarists and drummer, the pianist honed the dissonance in between.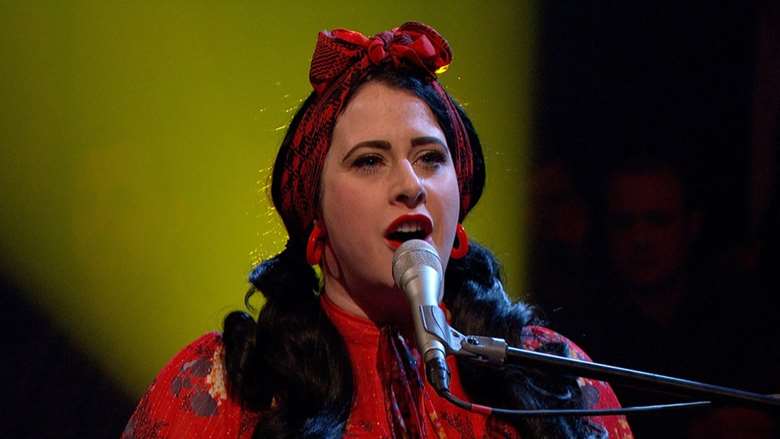 Williams shuffled to the upbeat harmonies, each song from her 45-minute set followed a pattern of steady soothing tones ending with an instrumental solo epogee. Some successful, some not, as a couple of songs like 'Sleep' lacked lyrical finesse. The crowd didn't seem too bothered however, nor by the adynamic changes throughout; they had warmed to her infectious personality. The husky undertones to her dulcet voice energised the performance with powerful moments.
Up next, Davina and the Vagabonds, the introduction of 'bluesy, blustery, bawdy', hadn't prepared the audience enough for the Minnesota-based quintent's riotous performance. Layerings of double bass, trumpets, drum and barrelhouse piano battled over each other, in an organised cacophony that demanded attention. The band's brass rowdiness encouraged the audience into a clapping, tapping trance. Davina's sultry vocals led the charge, harmonised by the raspy backing vocals of her male bandmates. The mixture of blues, jazz and swing tones, resembling New Orleans Mardi-Gras vibrance and Memphis soul, blasted the Cadogan Hall with uproarious colour. Occasionally, the jagged set lacked narrative, the domineering drums and barrelhouse piano halted the rhythmic fluidity. Nonetheless, it only left the audience wanting more of the fantastical feral atmosphere.
Davina's eccentric charisma juxtaposed upbeat melodrama with caustic lyrics like those of 'Keep Running'. The cabaret 'Sunshine' uplifted the audience, whereas the rest of the quintet's instrumental solos were equally impressive. Euphonious variations demonstrated the band's skillset, providing quick breaks from the otherwise delightful discordance. Front stage were two tip-toeing, red faced trumpeters, meticulously readjusting their mouthpieces and distance to the microphone stands throughout, a testament of the band's rigour. Especially as Davina had confessed to everyone only having 'about 5 hours sleep' fuelling herself with red bulls throughout the eclectic set of originals and covers from Fats Waller to Louis Jordan. The band's boisterousness earned them a resounding standing-ovation that very nearly matched their own roaring energy.
– Pamela Vera