Sons of Kemet, Ashley Henry and Yussef Dayes groove at the Great Escape
Monday, May 21, 2018
Since its beginnings in 2006, Brighton's festival of new music, The Great Escape has had very little jazz programming, so it was inspiring to see a selection of some of the best acts from the new wave of British jazz.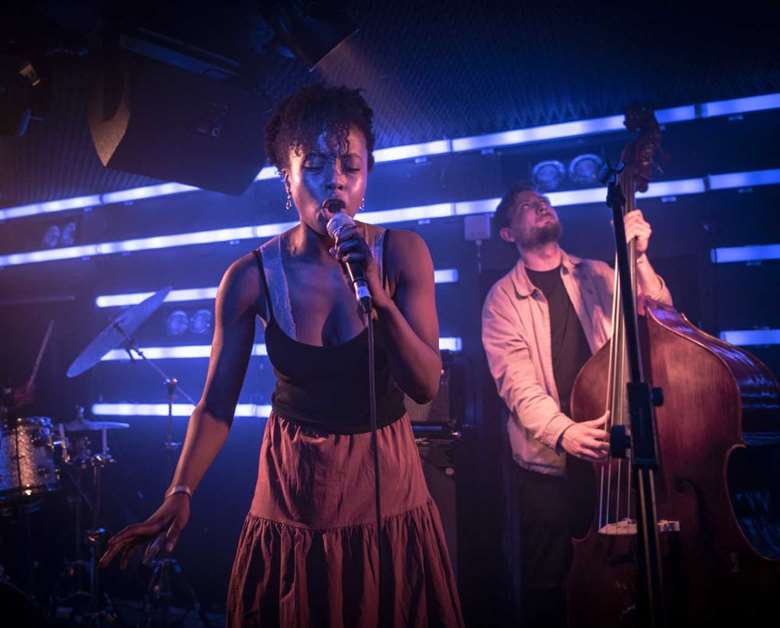 Kicking off on Friday night at beachfront nightclub Shooshh with performances from Poppy Ajudha and Kamaal Williams, the main jazz highlight of the weekend was with a triple bill on Saturday night. This took place downstairs at Patterns and featured sets by pianist Ashley Henry (pictured top), drummer Yussef Dayes and group of the moment, Sons of Kemet.
Pianist Ashley Henry performed some of his latest music with double bassist Ferg Ireland and drummer Dexter Hercules, including a piece from his forthcoming album, the energetic and upbeat 'Sunrise', which demonstrated his ever-increasing maturity as a composer. The pianist followed this with his cover version of the Nas tune 'The World Is Yours', highlighting not just his skill as an interpreter and arranger but also his empathy and interplay with his trio. The formidable vocalist Cherise Adams-Burnett joined the group for the track 'Pressure', from Henry's Easter EP, and gave the group a greater sense of urgency, singing impassioned words over a steady, soulful groove. The final tune of their set, the grooving samba title track of Henry's Easter EP, featured more impressive vocal work from Adams-Burnett, some fluid and lyrical solo lines from Henry and gave Hercules the chance to show why he's one of today's most in-demand drummers.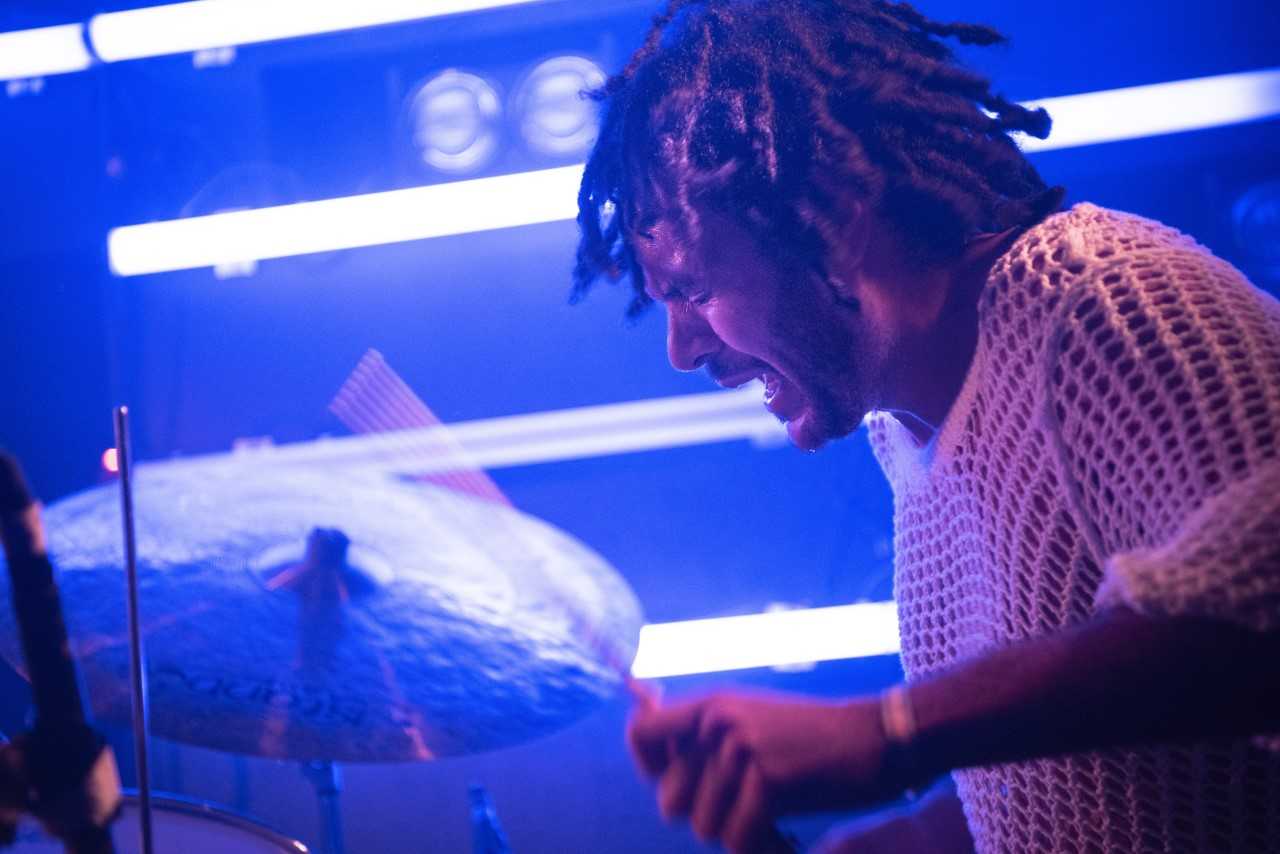 Fellow sticksman Yussef Dayes (above) continues to develop as a bandleader since the Yussef Kamaal split of last year. Here he displayed his impressive technical mastery of the kit but was clearly happy to also sit back and play simpler, more relaxed grooves that allowed the other members of the trio to take the spotlight. With well-chosen riffs, inspired timbre selection and perfect timing, former NYJO pianist Charlie Stacey brought something different, applying his virtuosity to a set of keyboards, creating layers of futuristic sounds on top of deep, grooving bass lines. Guitarist Mansur Brown also conjured up an impressive set of different timbres to introduce tunes with gentle, acoustic lines before interweaving rocking melodic lines as the intensity increased.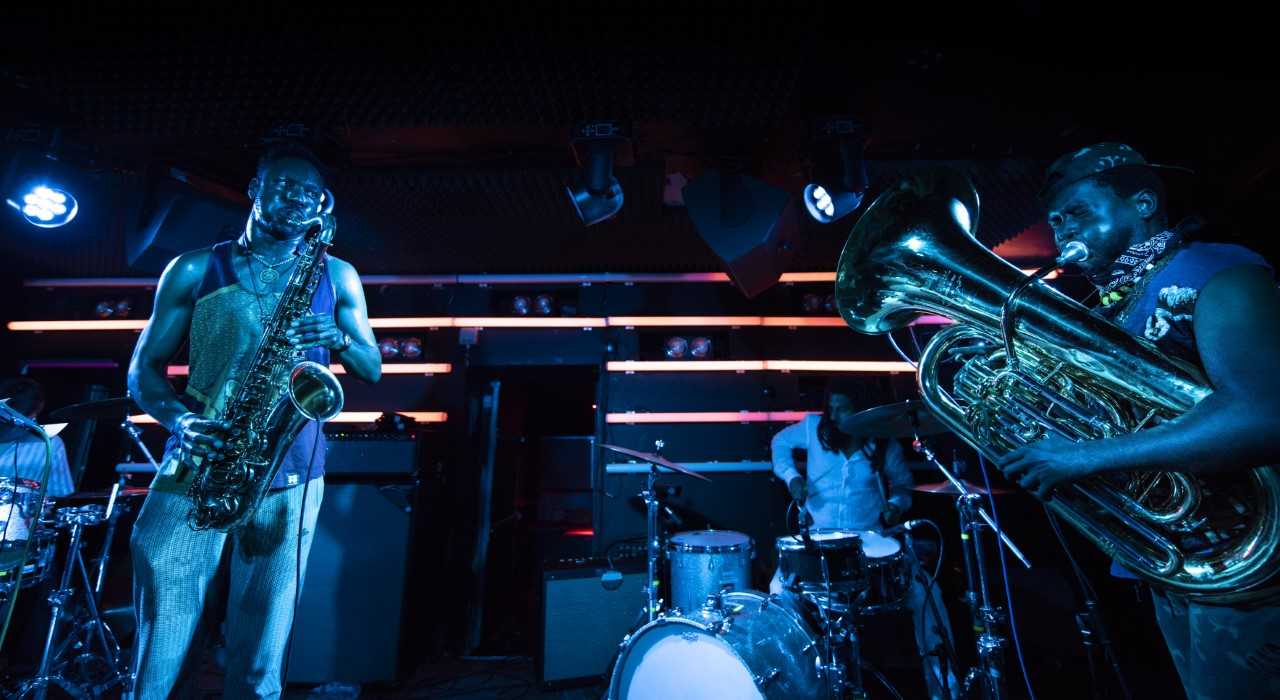 One of the best albums of the year so far, Sons of Kemet's Your Queen Is A Reptile, provided all of the material for their set, beginning with the grooving 'My Queen Is Ada Eastman'. The two drummers set up the groove, then Theon Cross' tuba entered with a pumping bass line, followed by Shabaka Hutchings' (above) melodic sax on top. Although very much a collective endeavour, Cross stood out, not just for playing an instrument rarely heard in a jazz context, but also for his hypnotic grooves, which were reliably on the beat, virtuosic and mesmerising.
– Charlie Anderson
– Photos by Lisa Wormsley