Courtney Pine
Kevin Le Gendre

Courtney Pine became one of the key standard-bearers of British jazz in the '80s, and, more specifically, the emblem of a new generation of London-based black players of West Indian origin who opted to play acoustic bebop rather than electric fusion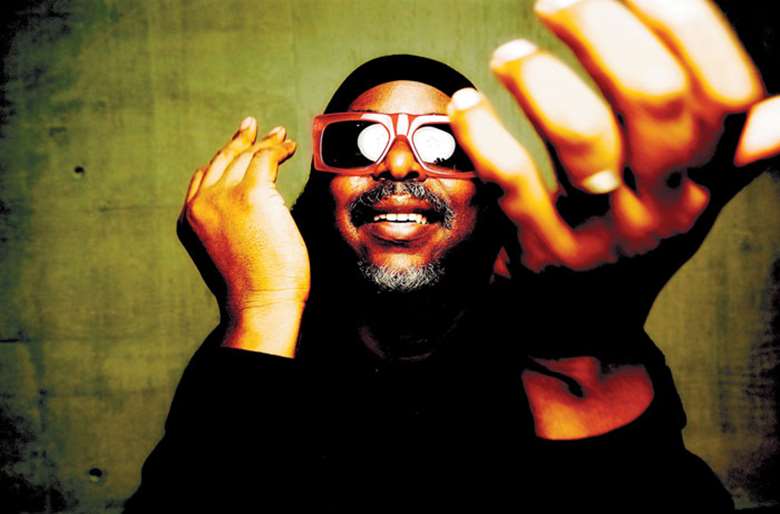 While his prodigious gifts as a saxophonist are not to be downplayed Courtney Pine is as much a figurehead as he is a musician. He became one of the key standard-bearers of British jazz in the '80s, and, more specifically, the emblem of a new generation of London-based black players of West Indian origin who opted to play acoustic bebop rather than electric fusion.
Championed by the essential style bible of the day, The Face, Pine, a founding member of The Jazz Warriors big band [featuring such talents as Gail Thompson, Orphy Robinson and Cleveland Watkiss to name but a few], was an astute, mature soloist with a sterling tone, who, crucially, benefitted from the priceless experience of learning at close quarters with American legends such as Elvin Jones, with whom he toured, as well as British avant-garde titans such as Evan Parker.
His debut album Journey To The Urge Within sold 250,000 copies, a staggering figure for a jazz recording at that time, and the single released from it, Pine's cover of The Real Thing's socially conscious anthem 'Children Of The Ghetto' raised his profile further.
Pine has since sought to tread a path between experimental and populist paths, and throughout the '90s and millennium he has investigated numerous areas of the jazz tradition all the while embracing new forms borne from creative applications of technology, such as hip-hop and drum & bass, as well as paying tribute to the reggae and sound system culture that was a major part of his formative years [Closer To Home].

As an articulate and engaging personality Pine also became one of the musicians who broke into the mainstream to a large extent, and his visibility was further increased by his appearance at the 1988 Nelson Mandela 70th Birthday concert at Wembley alongside Steve Williamson, Harry Beckett and the IDJ dancers.
Pine's Mercury Music Prize nominated album Modern Day Jazz Stories was possibly one of his most accomplished integrations of his many musical interests, and his excellent band, which featured both the late Geri Allen and Cassandra Wilson, was outstanding.
Although Pine has excelled on tenor and soprano, he has also taken a greater interest in the bass clarinet over the years, using the instrument exclusively in a duo with pianist Zoe Rahman, in which he demonstrated his ability to use split tones and overtones with considerable power.

Pine also assembled another big band, Jazz Warriors Afropeans that featured many of the young British players he has inspired, such as Shabaka Hutchings and Nathaniel Facey.
Although he has toured extensively on the jazz circuit, being a regular fixture on major festivals in the UK, Pine has always had a strong interest in soul and gospel music, and his recent 2017 album Black Notes From The Deep underlined his commitment to working with great singers and players, as the album featured vocalist Omar and pianist Robert Mitchell.