Herbie Hancock
Herbie Hancock continues to bust every genre which comes along and always gives intriguing pointers to the future of the music, acoustic or electric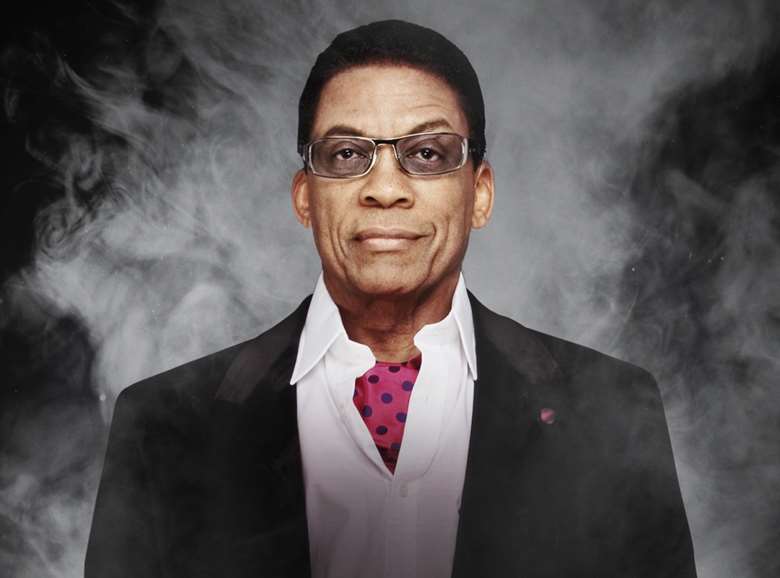 Pianist/composer Hancock has rarely made much of a fuss about his contribution to jazz, but a career which takes in early work with Eric Dolphy, a creative rebirth from Miles Davis, challenging and definitive music for Blue Note with people such as Grachan Moncur III, Bobby Hutcherson, Grant Green, Wayne Shorter, Tony Williams and many others as well as his own dates, and then a launch into electric piano and proto-funk, all before the end of the 60s, had to be taken more than just "seriously". This guy is way past good.
Coming from Chicago, Hancock early on made composition a main goal alongside his piano playing, and even before his perfect accompaniment to Miles on 'My Funny Valentine' in 1964 Hancock had penned a string of hits, including 'Watermelon Man', a big 1963 hit for Mongo Santamaria.

This double edge continued to thrive, with Hancock's TV theme for a Bill Cosby show Fat Albert Rotunda being a surprise hit in 1969.
Hancock formed his own band around this time and made a series of thrilling and exploratory albums for Warner Bros featuring Patrick Gleeson and Benny Maupin, but lack of commercial success led him to seriously rethink his position in 1973. In his own words he was "sick of going to my friends' houses and listening to James Brown, Sly and Al Green while my albums stayed unplayed on their racks".
This situation was radically altered by the release of killer electrofunk record Headhunters. This album, which also included a new funked-up version of 'Watermelon Man', was a massive success and helped change the course of music in the 70s, allowing a graceful marriage of commerce and jazz which Hancock himself was keen to follow up on.

In the following years he released a series of increasingly dance-led albums, including from time to time vocoder-filtered vocals which led to chart success worldwide by the end of the decade. All of this may have turned lesser heads, but Herbie by 1975 had let his desire for acoustic jazz lead him to form the concert group V.S.O.P. A reformation of the Miles Davis quintet without Miles (usually Freddie Hubbard was the trumpeter), it has continued to re-gather occasionally for wildly successful world concert tours.
In the 80s and 90s Hancock has continued to strike an amazing balance between commercial demands and artistic fulfilment, always bringing quality to whatever he has done and giving the lead to each generation of musicians as to how to bring taste, imagination and solid content to the use of new musical technology as well as the old acoustic formats.
Hancock continues to bust every genre which comes along and always gives intriguing pointers to the future of the music, acoustic or electric.