Kurt Elling
Kevin Le Gendre

Kurt Elling's baritone is capable of great power, and his approach to scat singing often leads him to produce timbral colours that are as much dark and grainy as they are light and pastel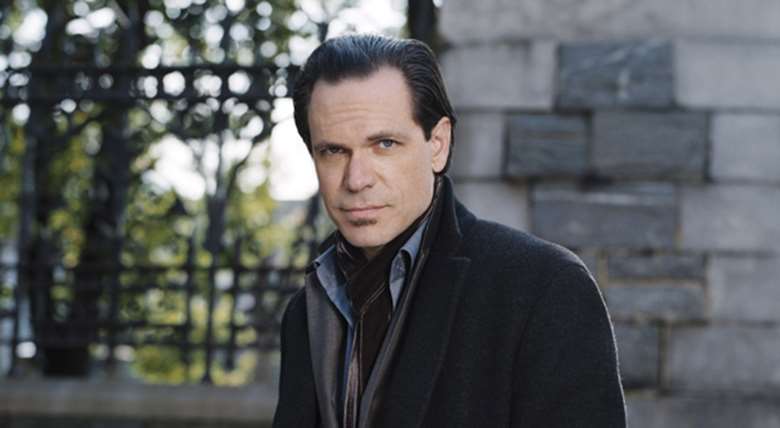 The art of vocalese – putting words to instrumental melodies and solos – was taken to great heights of sophistication by Jon Hendricks and others in the '50s and '60s. Largely inspired and partially mentored by Hendricks, Elling upholds and enriches the tradition as much by his adventurous choice of material as his flawless execution.
A graduate of the University Of Chicago Divinity School, where he studied philosophy of religion, Elling writes cerebral narratives to harmonically complex compositions, the epitome of which is John Coltrane's Resolution, whose challengingly dense improvisation was met by a set of equally challenging lyrics.
By the time he recorded Man In The Air, the album whence the piece came, in 2003, Elling had been a Blue Note recording artist for some 8 years, but that was the release that garnered him far greater attention.

Previous CDs such as Close Your Eyes, The Messenger and The Gate had been critically acclaimed but the breakout album brought more of Elling's intellect as well as technical prowess to the fore. His interest in poetry, in particular the jazz inclined 'beats' such as Jack Kerouac, as well as his aquiline, stately tone, have led to inevitable comparisons with the late Mark Murphy but Elling also brings to mind the likes of Frank Sinatra and the lesser known Bill Henderson.
His baritone is capable of great power when he really pushes into the low register and his approach to scat singing often leads him to produce timbral colours that are as much dark and grainy as they are light and pastel. Over the years Elling has had a longstanding musical relationship with pianist Laurence Hobgood, who proved a simpatico and responsive accompanist, though Elling has also made a point of giving the spotlight to several veteran players in the Windy City. On his 1999 album, Live In Chicago, recorded in concert at the Green Mill, Elling was joined by a number of special guests that included tenor saxophonist Von Freeman, a player lionized in Chicago but too little known outside.

While Elling has proved comfortable on Great American Songbook standards he has also brought the compositions of leading contemporary players such as Courtney Pine and Pat Metheny into his repertoire, and on occasion he has melded very different sources, such as a Fred Hersch melody and Walt Whitman poem, into one coherent whole.
Greatly admired by many modern instrumentalists Elling made a notable appearance with saxophonist Branford Marsalis on 2017's Upward Spiral, and Marsalis also co-produced and guested on Elling's 2018 set The Questions.