Miles Davis
When he appeared at the 1955 Newport Jazz Festival some people thought he'd died: that day proved the rebirth of his career. In the space of four short years Davis changed the face of jazz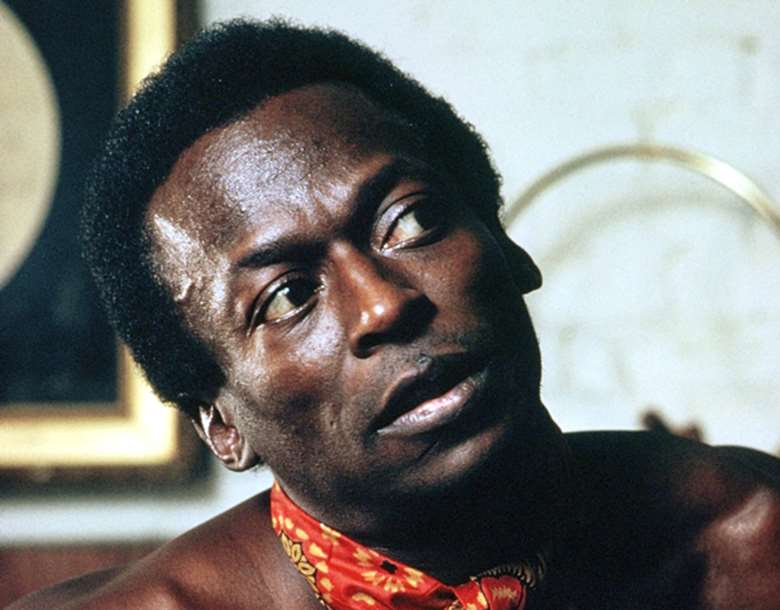 Although Miles Davis recorded with Charlie Parker when still a teenager, he only really began to make a decisive impact in jazz after abandoning many of the ideas which had been central to the bop revolution.
His new lyrical approach, with its big, beautiful tone, was unveiled at the front of a short-lived Nonet in 1948 which sported cooled-down arrangements and compositions by Gil Evans, John Lewis, Gerry Mulligan and John Carisi. The band was recorded by Capitol but it was not until years later that the music's full worth was realised, when it was collected onto an album titled Birth of the Cool and revealed to be precisely that.

Not that Miles could follow it up at the time: he copped a heavy heroin habit which took until 1954 to master (he was to have periodic bouts with other heavy drugs later in his career).
In the space of four short years Davis changed the face of jazz
When he appeared at the 1955 Newport Jazz Festival some people thought he'd died: that day proved the rebirth of his career, for within weeks he'd signed for Columbia records, formed his new quintet (with Philly Joe Jones, Red Garland and the unknown John Coltrane) and begun plotting his new course in music. In the space of four short years Davis changed the face of jazz.
With Gil Evans he started making a series of trumpet-with-orchestra albums (Miles Ahead, Porgy & Bess, Sketches of Spain) which to this day stand as some of the finest in jazz, while his quintet, the occasional false starts aside, coalesced into an innovative force of the first calibre, both live and in the studio.
By 1958 Bill Evans was on piano and Cannonball Adderley's alto had made it a sextet, but the core identity was still the Miles-Coltrane axis, built on the drums of Philly Joe. Yet it was with Jimmy Cobb and Wynton Kelly that the ideas Miles refined with Bill Evans on modality in jazz came to its greatest perfection on a series of tours and records (Bill Evans was in fact a guest on 1959's Kind of Blue) before Coltrane split finally in 1960.

After this Miles' career took two steps forwards and one back until his 1965 quintet was perfected with the arrival of Wayne Shorter. With Shorter and a rhythm section of Tony Williams (just 18 when he arrived), Ron Carter and Herbie Hancock, Miles made a series of trailblazing and increasingly abstract records while his live act stuck with his old fifties repertoire.
He was in danger of being seen as yesterday's man until, in 1968-9, he took the biggest calculated risk of his life and threw his lot in with the electrics and backbeats of the emerging progressive jazz-rock and funk scenes. Thus opened his last great creative period, one which lasted arguably as late as 1974 and included classics like Jack Johnson, Live Evil, On The Corner, Agharta and Pangea and then fizzed out with his 1975 retirement.

His subsequent career in the 1980s redefined electronic jazz and gave a massive boost to the careers of people like John Scofield, Marcus Miller and Kenny Garrett, and also landed Miles some chart action with "Time After Time", but his major creative days were well beyond him. At least, unlike Parker and Coltrane, he lived to enjoy his fame and brilliance.
Listen
Watch