Georgia Cécile interview: "Anyone can express music, anyone can express what's inside for the greater good of humanity"
Peter Quinn
Friday, August 26, 2022
An acclaimed debut album, high profile gigs… it's all happening right now for Scottish singer-songwriter Georgia Cécile. Peter Quinn caught up with her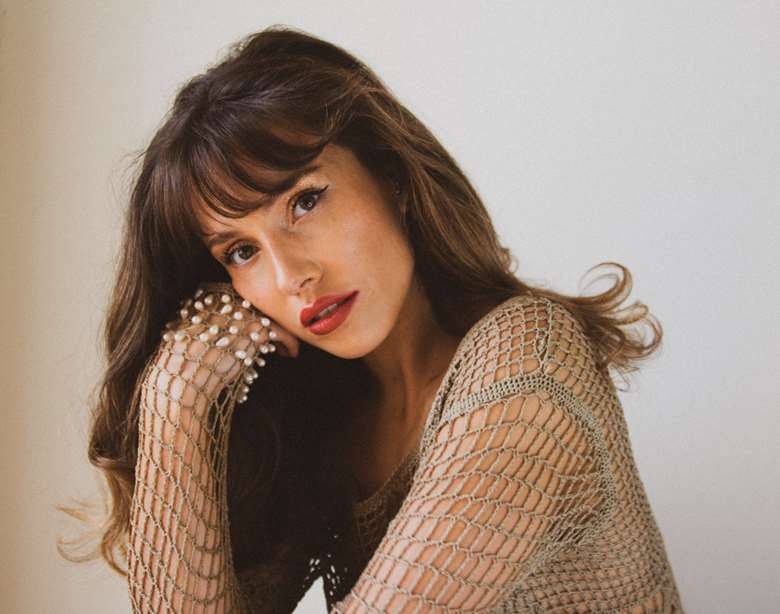 The release of a truly stunning debut (Only The Lover Sings) which garnered 'Album of the Year' at the 2021 Scottish Jazz Awards; supporting Gregory Porter at the Royal Albert Hall on four consecutive nights; a sold-out debut at Ronnie's; part of an all-star gala concert at the Cheltenham Jazz Festival; as well as airplay aplenty across BBC Radios 2 and 3, 6Music and Jazz FM… It would be fair to say that, since we last chatted on Zoom during the first UK lockdown in 2020, things are most definitely on the up for vocalist and songwriter Georgia Cécile.
"A lot of people have said how much they love the songwriting," Cécile notes regarding the phenomenal response to the debut, "which is the biggest thing for me – take away the arrangement, take away the window dressing – the actual songs themselves, the melodies and the lyrics, what Euan [Stevenson] and I have crafted and worked on for so long. To be acknowledged for that and to be recognised as a serious writer is such a big thing to me.
"When you put out your first album, there's a lot of pressure and a lot of anxieties about how it's going to do, but what I've realised is that it's out in the world now and it's got its whole life ahead of it."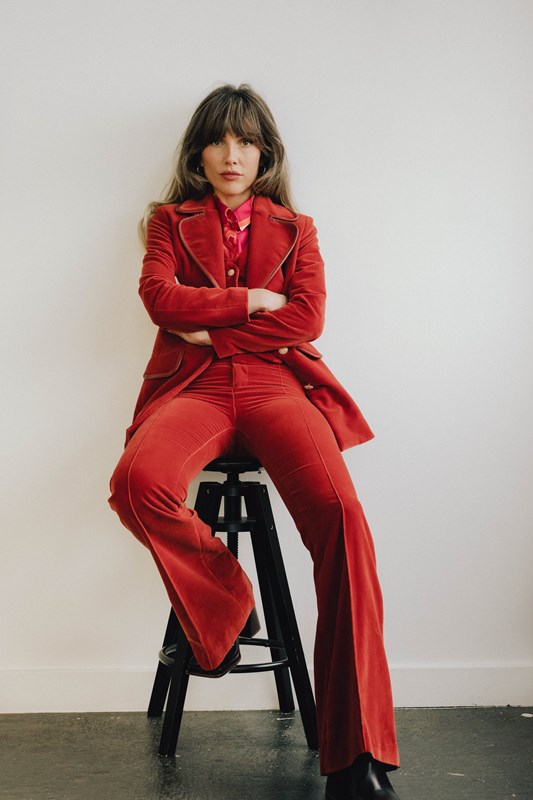 Georgia Cécile (photo: Jordan Hare)
While you might be forgiven for thinking that being offered a last-minute support slot for the aforementioned Gregory Porter in one of London's most iconic venues would faze even the most seasoned of singers, Cécile clearly took it all in her stride.
"It was amazing, being on that stage where all my heroes have stood and sang. I felt like I had arrived home. I was a little nervous, but it felt very natural. I felt ready – the band, the songs, everything had been building up to that moment over the last however many years. When the opportunity came, literally within a week of the date, I felt ready for that."

Of her Ronnie's debut, she notes that "the audience was amazing – so warm, so enthusiastic, loved the music and queued up to buy the CD afterwards. It was a great night."
Since we last spoke, singer and band have also made their debut appearance on US stages as part of the SXSW festival in Austin, Texas.
"PRS Foundation, a great supporter of emerging artists, gave us the opportunity to go," Cécile tells me. "We had two showcases, one at a really cool jazz club called Elephant Room, the other on a stage for UK artists. We had a great time and checked out loads of other bands, there was something like 16,000 gigs on! We got to meet a lot of other artists from the UK and from the US, other agents, other industry people, so it was a really good networking opportunity."
Watching the vocalist perform live at last year's Jazz Voice, the EFG London Jazz Festival's opening night gala concert, it was clear that the storytelling and stagecraft elements of her artistry were both things that she highly values.
"That's something I've always worked at and included as part of what I do. I have literally spent hours and hours on YouTube studying people like Nancy Wilson and Tony Bennett – I've watched all of his concerts with Ralph Sharon on piano – seeing what they do, how they join songs in a set, how they communicate, and just really studying that, practising it, and building on it. All these little tips and tricks that I've picked up from watching the greats, but keeping the real focus on the song and the story and honouring that at all costs and making the audience feel part of that journey.
"For me, it's not enough to just get up and play songs back-to-back. People are paying money to watch you, when times are hard, and I want to leave them with something that they will remember forever and make them feel transported, uplifted or moved in some way. Taking them on that journey through the ebbs and flows of the music and the stories behind the songs – and presenting that visually as well – is really important."

Cécile reunited with Guy Barker to perform on the opening night gala concert with the BBC Concert Orchestra and Barker's big band at this year's Cheltenham Jazz Festival, where she reprised 'The Month of May' from Jazz Voice and also sang Duke Ellington's 'Prelude to a Kiss'. Originally broadcast on BBC Four, you can still watch the concert on the BBC website ('Jazz All Stars: Cheltenham Jazz at 25').
Even on first listen, the 10 superbly-crafted songs on Only The Lover Sings sound like future standards. Songs such as 'Harpoon' possess an almost Ellingtonian elegance of construction, and it comes as no surprise that Cécile and her pianist Stevenson share a huge love of the Duke's music.
Other songs such as 'Blue Is Just A Colour' nod to the influence of US soul greats. "I've spent a lot of time listening to Aretha Franklin, Stevie Wonder and Marvin Gaye. For 'Blue Is Just A Colour', I came up with rhythmical ideas that go against the groove or against the piano, singing in all the gaps and the offbeats and coming at it from a more percussive position. 'Love The Stars You're Under' started off as a metre-based poem which was inspired by the Don McLean song, 'Vincent'. We wanted to write something that sounded like a stream of consciousness. I think we just sat outside one day under a tree in the park and I started writing down these things that I was seeing – the birds, the trees. I'm always really inspired by nature."
In the CD notes, Cécile references a book by the German philosopher, Josef Pieper (Only the Lover Sings: Art and Contemplation), which not only provided her with the album title, but also grounded her in terms of her own artistic journey.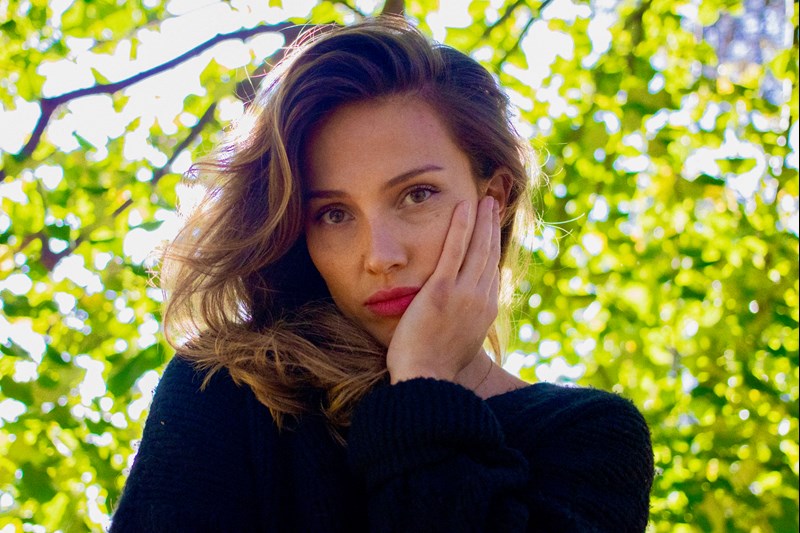 "It's about the purpose of art, having an intention behind what we do, as this is what keeps us on track and keeps us going even when things get hard. And there's no romanticising it, it's a hard career, you're putting so much aside to pursue this dream. It gave me a lot of hope and a drive when things got hard, especially during Covid when you were thinking is there any light at the end of this tunnel. Anyone can sing, anyone can express music, anyone can express what's inside for the greater good of humanity. And that goes back to the point of having a purpose and having an intention. For me, that's what mine is – to use this thing that I've been given by
God to move others or to bring about some joy in the world."
Cécile is currently working with her partner, the jazz pianist Fraser Urquhart, on what she refers to as "unheard treasures of the American Songbook", which includes the indescribably lovely Ellington song, 'I'm Afraid' and the Edmund Goulding/Mack Gordon-penned 'Mam'selle', a "French midnight romance", as Cécile puts it. Is there a duo album in the offing?
"I'd really like at some point to do a duo ballad album. The debut was really beautiful but it was very arranged and orchestrated. I'd love to put something out that was really raw, really stripped back, that just showed my voice."
---
This interview originally appeared in the July 2022 of Jazzwise magazine. Never miss an issue – subscribe today