How John Coltrane made Giant Steps
Stuart Nicholson
Monday, October 11, 2021
Less than a month after Kind of Blue was recorded in 1959, John Coltrane first entered the studio to make what in many ways was that mighty album's equal: Giant Steps. Stuart Nicholson tells the full story of one of the greatest albums in jazz history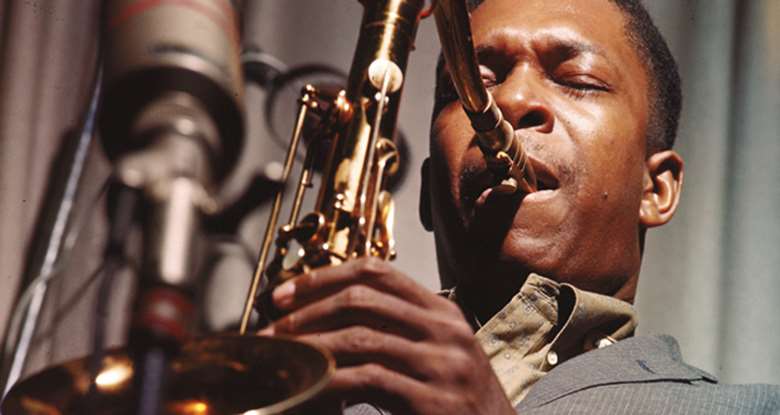 In October 1958, a strap-line on the cover of Downbeat magazine announced that John Coltrane was "a happy young man." It came following a period where he confessed he had been "dejected and dissatisfied" with his playing, but now he was looking forward to the future with optimism. Things, he felt, were finally coming together after what the magazine described as a "frustrating past." The interview, conducted by Ira Gitler in the Park Central Hotel in New York, discreetly avoided Coltrane's recent recovery from drug addiction which had inflicted a heavy toll on his ability play. Now he seemed transformed, as his performances on a broadcast from Café Bohemia in New York with the Miles Davis Quintet in May that year or on Jazz at the Plaza: The Miles Davis Sextet from 9 September, attest. His solos, bursting with notes, dubbed "sheets of sound" by Gitler, threatened to overwhelm his audience. The French critic Francois Postif, who saw him perform several times after his recovery, predicted that his influence on his generation would be, "As great as that of Charlie Parker." He also reported that pianist Bud Powell was so impressed by the stepchange in his ability as a soloist that he was in the audience four nights in a row. Coltrane was on the up.
Born on 23 September 1926, John William Coltrane studied music in Philadelphia and initially came under the spell of Charlie Parker. When he got his first call from the big-time, an invitation from trumpeter Dizzy Gillespie to join his ensemble in 1949, he would later say he felt ready for the challenge. Gradually, however, he was disabused of any false confidence. "What I didn't know with Diz was that what I had to do was really express myself," he confessed. "You can only play so much of another man [Parker]."
Returning to Philadelphia in 1951 dejected, he joined a group led by Earl Bostic playing rhythm and blues, followed by almost three years in a group led by the celebrated Ellingtonian Johnny Hodges, "It was my education to the older generation," he explained. Four years later he returned to Philadelphia where he got a call to join the Miles Davis quintet. Here the trumpeter encouraged him and stimulated his harmonic thinking. "Miles is the number one influence over most of the modern musicians now," Coltrane told Downbeat. "There isn't much harmonic ground he hasn't broken. Just listening to the beauty of his playing opens up doors… Miles has shown me possibilities in choosing substitutions within a chord and also new progressions."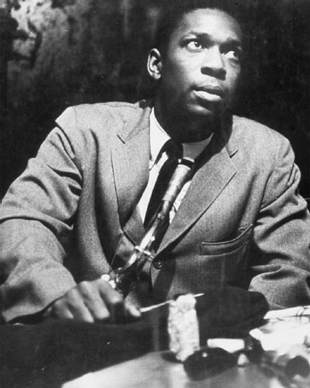 But in April 1957, Davis sacked Coltrane along with his drummer Philly Joe Jones because of problems associated with their drug addiction. Tenor saxophonist Charles Lloyd relates how Cannonball Adderley told him how Coltrane had overdosed in San Francisco while with Davis. "Somehow Philly Joe and Paul [Chambers, Davis' bassist] pulled Trane through. He was very sick, but Cannonball said Trane quit his habit right there and that was it." There are other reports, by saxophonist Jackie McLean in Jazz Times, that in breaking his addiction pattern without the help of substitute drugs such as methadone he was turning up for work with Davis sick, dishevelled and resorting to drink. After an engagement at the Café Bohemia in New York, Davis could take no more and let him go.
Coltrane took the opportunity to get his personal life in order with the help of family and friends and began rehearsing informally with Thelonious Monk. The pianist had begun a trio engagement at the Five Spot in East Greenwich Village on 4 July that year, and extended an invitation to Coltrane to join him at a wage of 100 dollars a week beginning on 18 July. Although this was a significant career move for the saxophonist this period is not particularly well documented on record, with just one trio piece, three pieces with a septet and three pieces in the classic Monk quartet line-up for the Riverside label. These studio sessions were re-released three years ago, complete with false starts and outtakes, as Thelonious Monk with John Coltrane: The Complete April and July Riverside Recordings. However, even with the new material it represented a small return for their five month, six-nights-a-week residency that producer Orrin Keepnews called "one of the most memorable collaborations in the entire history of jazz."
It has been said that during this period Coltrane, now fully recovered from addiction, collected himself at last as an artist. Challenged by Monk and the discipline of his compositions and their probing, angular harmonies resulted in significant artistic growth during their association.
What this collaboration held out musically for Coltrane became clearer in 2006 with the release of a newly discovered live performance by this group, Thelonious Monk Quartet with John Coltrane at Carnegie Hall, recorded on 29 November 1957. Comprising eight Monk originals and a performance of 'Sweet and Lovely', it reveals how Monk let Coltrane solo at length, creating passages of intricate and original patterns and squalls of semi-quavers.
This cameo of nine performances provides a brief overture to a 10-year creative high that was only silenced by Coltrane's death in 1967. Of his association with Monk, the saxophonist told Downbeat in 1960 that "working with Monk brought me close to a musical architect of the highest order. I felt I learned from in every way – through the senses, theoretically, technically. I would talk to Monk about musical problems and he would sit at the piano and show me the answers just by playing them. I could watch him play and find out the things I wanted to know. Also, I could see a lot of things I didn't know about at all."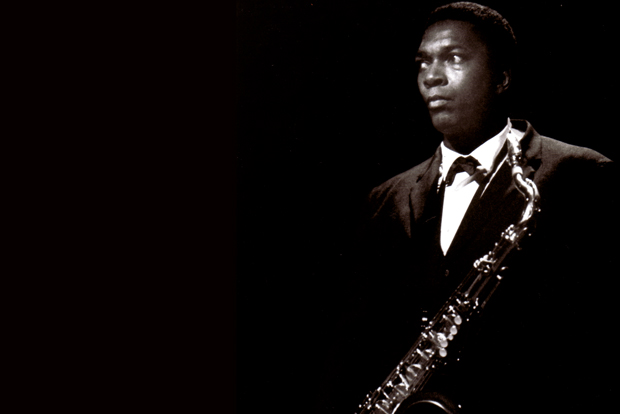 Having been enveloped in the creative hothouses of two acknowledged geniuses of modern music, Coltrane was now emerging as a rugged individualist whose artistic vision was beginning to coalesce. "Miles and Monk are my two musicians," he told Downbeat. In early 1958 Coltrane rejoined Davis where he would remain for the next fifteen months. It was a very different player who lined up alongside Davis on trumpet, Julian "Cannonball" Adderley on alto saxophone, with Paul Chambers on bass and from around April 1958, Bill Evans on piano, and from the following month, Jimmy Cobb on drums. In an interview in Downbeat in 1958, Adderley observed, "Coltrane and Sonny Rollins are introducing us to some new music, each in his own way. I think Monk's acceptance, after all this time, is giving musicians courage to keep playing their original ideas, come what may."
As the year 1958 drew to a close, Coltrane continued to be highly critical of his work but the "dejection and dissatisfaction" he experienced as a younger man was replaced by a desire to improve, supported by the self knowledge that he had it within him to do so. "I have more work to do on my tone and articulation," he told Downbeat that year. "I must study more general technique and smooth out some harmonic kinks. Sometimes when playing I discover two ideas, and instead of working one, I work on two simultaneously and loose continuity."
On 26 December 1958, Coltrane was involved in his final date as a leader for the Prestige label, a quartet session with pianist Red Garland, bassist Paul Chambers and Art Taylor on drums. Of the six tracks recorded that day, 'Time After Time' and 'Then I'll Be Tired of You', the latter with Freddie Hubbard added on trumpet, appeared most recently on the album Stardust. They give no indication that his next date as a leader would be a key event in jazz history.
By the following year, Coltrane was now earmarked by musicians and public alike as a player to watch and was poised to participate in the most famous jazz album ever made, Miles Davis' Kind of Blue. Recorded on 2 March and 6 April 1959 at Columbia's 30th Street Studio in New York city, it has been described with some justification as "one of the most important as well as sublimely beautiful albums in the history of jazz." On this album, perhaps more than any he recorded with Miles Davis, Coltrane offers a perfect contrast to Miles Davis' eloquent minimalism, adapting his style to fit the needs of music. On Kind of Blue harmony remained static, often for as long as 16 bars at a time, challenging the improviser to create meaningful solos with the minimum of harmonic guidance.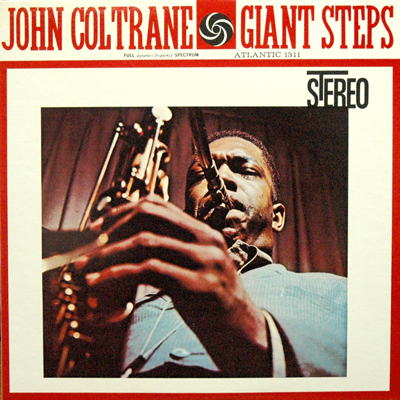 Twenty-four days after the first Kind of Blue session and sandwiched between the final 6 April record date, Coltrane went into the Atlantic Studios to begin work on his debut with Nesuhi and Ahmet Ertegun's Atlantic label. It was to be an album whose harmonic approach was the complete antithesis of Kind of Blue. However, Coltrane's first sessions for Atlantic on the 26 March sessions remained unissued until 1974, but at least they yield first versions of 'Giant Steps' and 'Naima'. The key track is 'Giant Steps', which would subsequently provide the title track of the album. Here, with pianist Cedar Walton, bassist Paul Chambers and drummer Lex Humphries, the tempo is slower than the final issued take, and sees Coltrane's conscientious application of patterns, most notably a i-ii-iii-v grouping (equivalent to do, re, mi, so in Tonic sol-fa) which in both root and inverted forms appears numerous times throughout his solo – indeed, on the master take Coltrane would use the pattern in root form some 35 times.
This use of patterns was hardly new in jazz, in 1927 Louis Armstrong employed an amazingly modern-sounding nine bars pattern running during his vocal on 'Hotter Than That', and Sonny Stitt systematically applied patterns to negotiate his way through the complex, extended chord progressions of bop, such as his 1949 version of 'All God's Children Got Rhythm'. There are two forms of pattern running, or "sequencing" as it is sometimes known. "Melodic Sequencing" is to do with preserving the relationship of a group of notes, one to another, through a sequence of chords so that, for example, the tonic, the mediant and the dominant of one chord are played as the tonic, dominant and mediant of another. In the case of 'Giant Steps', the frequently used tonic, supertonic, mediant and dominant sequence (i-ii-iii-v) of one chord becomes the tonic, super-tonic, mediant and dominant of another chord. "Rhythmic Sequencing" is the repetition of a rhythmic figure in which the notes don't necessarily retain their melodic relationship one to another, as in "Melodic Sequencing," but their rhythmic relationship is preserved.
Coltrane handled patterns derived from pentatonic scales, transposed to fit each chord as it flew by, exceptionally well. The master take of 'Giant Steps', with a different group to the 26 March session with Tommy Flanagan on piano, Paul Chambers on bass and Art Taylor on drums, was recorded on 5 May 1959 and the final issued take is taken at a brighter tempo than the earlier session. There are 26 chord changes in the 16-bar theme of 'Giant Steps' which provides a formidable challenge for the improviser with its quickly changing key centres. It is a challenge that proved almost too much for pianist Flanagan (however, later in life he proved he had thoroughly mastered the changes when he recorded the composition on his 1982 trio album In Memory of John Coltrane: Giant Steps). In contrast, Coltrane's masterful application of pattern running techniques throughout this piece proved to be widely influential. As Lewis Porter, author of John Coltrane: His Life And Music, notes: "This use of 'pentatonic patterns'… is widespread today, primarily through Coltrane's influence."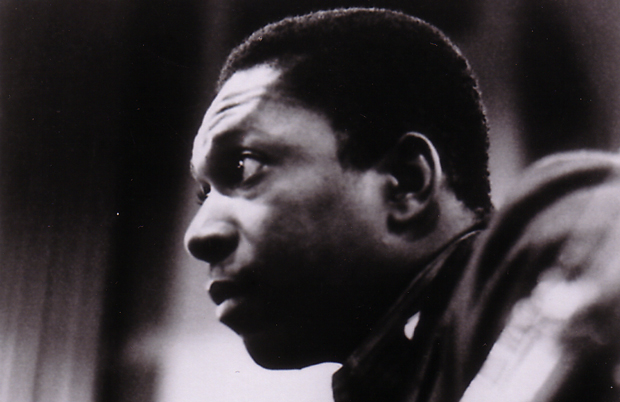 "'Giant Steps'," Porter points out, is effectively an étude – or a thorough study – of third-related chord movement. Chordal movement in major thirds was not common at this time in jazz. Among the few pieces where the improviser would be confronted with this kind of harmonic movement was the middle eight of 'Have You Met Miss Jones?' which has key centres moving by major thirds for the whole eight bars. Equally, 'Giant Steps' has the root movement of the underlying harmonies moving in same way. However, Porter argues it was probably less the influence of "Miss Jones," more the influence of Nicolas Slonimsky's Thesaurus of Scales and Melodic Patterns that gave the final eight bars of the composition its final shape.
"Everybody was looking at Slonimsky's book, trying to see how it fitted into Coltrane's thinking on 'Giant Steps,'" he said down the line from New Jersey. "Everybody was poring over it and nobody thought of looking at the introduction. And here Slonimsky said – and I paraphrase – 'you might enjoy putting chords under some of these patterns.' And as an example he gave one of his patterns harmonised, and it turns out to be very close to the second eight bars, the second half, of 'Giant Steps.' It was there all along right in the front of the book where nobody checked!" Here, in the final eight bars, Coltrane adapted Slonimsky's "patterns" to form a series of iiv-i progressions (the most common chord progression in jazz), again separated by major thirds."
Today, as Lewis Porter, who is also associate professor of music at Rutgers University, points out, 'Giant Steps' has "become a test piece for jazz musicians and is required fare in jazz education programmes." But as Norwegian saxophonist Petter Wettre recalls, being faced with this piece for the first time as a student can be a very daunting experience. "At some point in your career as a student, or later, you are going to be confronted with 'Giant Steps,'" he says.
"At first I had no idea how to play it because it is so hard. When I was at Berklee College of Music, you get 'Giant Steps,' you get the transcription of the solo and you learn that and after that you're on your own. But there is so much information packed into that performance. Now, teaching myself I spend a lot of time on it, for saxophonists it is something you must know, and have a deep understanding of. Everybody learns it, although today hardly anybody plays it!"
Wettre helps students quickly reach a working knowledge of the piece. "Viewed separately, none of the chords in 'Giant Steps' are difficult. It's when you string them together it gets tricky," he says.
"Although 'Giant Steps' has 26 chords, there are only 10 key changes, and those 10 key changes involve just three keys – B, G and Eb. Using the dominant's pentatonic scale of each key centre means you basically have to learn three pentatonic scales to improvise over the tune – F#, D and Bb. But watch out, this only works if you pay close attention to where the chords change. But having tried it both ways I would say you will get results much easier than the 'conventional' way – i, ii, iii, v and i, ii, iii, v and so on. My personal view is that the main challenge lies with tempo. But since chords, melody and form are already predetermined, you are free to choose tempo. In other words, bring the tempo way down when you practise it. And why not try it in a slow tempo when you perform it? It's a beautiful line with an organic melody curve that benefits from a slower tempo."
From his perspective as both performer and educator, Wettre wonders, tongue-in-cheek, why women jazz musicians don't seem quite as attracted to "Giant Steps" as men. "Why is this?" he asks. "So I asked my girlfriend, 'What is the deal with women and 'Giant Steps?' She said, 'It's a guy thing.' This got me thinking.
Is it really a guy thing, to sort the men from the boys? I decided to call the Norwegian female saxophonist Frøy Aagre for a comment. What did she think?
Aagre said: "I used to practise 'Giant Steps' a long time ago. As a student. To overcome technical difficulties. In my case was never intended for public hearing. 'Giant Steps' didn't address me emotionally. It's about pure technique. 'Giant Steps' is a typical tune that serves the purpose of competing with other musicians to see who's the best. It triggers the competitive instinct which is much stronger with men than with women. My personal opinion is that women more often compete with themselves rather than with others. With men, it's the other way around."
Wettre concedes Aagre's response was surprisingly similar to his girlfriend's statements. "I tried to tell my girlfriend that John Coltrane was perceived by everyone who knew him as the world's most humble person. I told her, 'There is no way he'd degrade himself to commit a difficult tune just to separate the men from the boys.'" He also notes that while his generation used to use 'Giant Steps' as a rite of passage, this is now changing among jazz musicians of the current generation. "I consider myself an 'old school' improviser – form, chords, melody – but younger musicians coming through, students, twenty, twenty-five, I'm not going to generalise, but it doesn't have the same impact as when I first started playing it 25 years ago. Fifty years after it was recorded it's not seen in the same sense as it used to be, today it's open forms, simpler harmonies, I won't be drawn about whether that's good or bad, but after another fifty years my guess is its impact will be lost."
The complete Giant Steps album, including the title track, was recorded with a second group of musicians comprising Tommy Flanagan on piano, Paul Chambers on bass and Art Taylor on drums on Monday 5 and Tuesday 6 May 1959. Clearly Coltrane was thoroughly absorbed in the cyclic harmonic pattern of 'Giant Steps' since 'Countdown' – the third track on the original album Atlantic 1311 – while being a contrafact of 'Tune Up', uses a similar 'Giant Steps' substitute progression (other pieces that do included 'Central Park West', 'Exotica', 'Fifth House' and 'Satellite'). In what was his first album comprising entirely of his own originals, three pieces, 'Naima', 'Cousin Mary' and 'Syeeda's Song Flute' are dedicated to Coltrane family members. 'Naima' is a serene, almost exotic tribute to his wife and is largely based on a pedal point (a sustained note, usually in the bass) with a hypnotic, pre-arranged bass part. It's a piece that is very difficult to describe as "a ballad"; perhaps tone poem is more appropriate.
'Cousin Mary', the second track on the original album, is a blues that began life as 'Old Blues, New Blues' and is dedicated to Coltrane's cousin Mary L. Alexander with whom he lived as a child in North Carolina and later in Philadelphia for the better part of two decades. Coltrane's approach to the blues here and on the minor blues 'Mr. P.C.' – dedicated to Paul Chambers (the final track on Giant Steps) and now a jam session favourite among musicians – uses more basic changes than Charlie Parker's approach to the blues with its chromaticism and use of ii-v-i substitutions. 'Syeeda's Song Flute', is dedicated to Coltrane's stepdaughter who at the time was learning the recorder. Track five on the original album, it reflects the influence of Thelonious Monk. Giant Steps was released in January 1960, and reviewed in Downbeat in their 31 March edition where Ralph J. Gleason presciently observed "You can tag this LP as one of the important ones."
"Coltrane revolutionised jazz instrumentally, harmonically and rhythmically"
In a career that can be broadly divided into three phases, Coltrane revolutionised jazz instrumentally, harmonically and rhythmically. The first phase was his "change-running" or hard bop period culminating in Giant Steps, which is used in histories to act as a neat bookend for this first part of his career. Of course, it wasn't quite as neat as that, as subsequent albums like Coltrane Jazz attest, but its towering aesthetic, artistic and technical achievement diminishes such semantics. The second phase was his "modal" period from 1960 to 1965 with his "classic" quartet that included pianist McCoy Tyner and drummer Elvin Jones that culminated in A Love Supreme and the third was his "free" period from 1965 until his death in 1967 that was characterised by free-form pieces, simultaneous collective improvisation and a greater involvement with Eastern musical concepts. What is remarkable about each of these three phases was the impact they had on his fellow jazz musicians – it was as if Charlie Parker had appeared in jazz three times.
While Giant Steps may seem like a springboard into the next phase of his career, Lewis Porter suggests the path Coltrane would follow was suggested not by Giant Steps at all, but by Kind of Blue. "On 'So What,' the opening selection, Coltrane spontaneously composed a tightly unified solo notable for both the abstract quality of its melodic motives and for the way he develops each motivic idea," he says.
"The 'So What' solo indicates the direction Coltrane's music was to take during the 1960s. He became more and more concerned with structural aspects of improvisation; as he did so he concentrated more exclusively on modal backgrounds, which gave him the time he needed to develop his ideas at length."
Historically, Coltrane appears as the link between the song-based techniques of Charlie Parker and the more abstract "free jazz" approach of Ornette Coleman. But he is also something more. Coltrane embraced the notion of continuous artistic evolution, his questing musical curiosity forging a musical path that celebrated musical style as a process, not an arrival point.
Listening to his recordings from each of his three periods we can peer across the boundary of time to hear Coltrane's music as it sounded during his transition from star sideman (with Miles Davis) to a leader in his own right continually pushing the boundaries of musical possibilities, whether it was cyclical song forms such as 'Giant Steps', adapting modes to song forms such as 'My Favourite Things' that lead to open form pieces like 'India' and 'Óle', to the freedom and abstraction of the "final" period on albums such as Live in Seattle or Interstellar Space. It is the flowering of a true jazz giant whose range both musically and emotionally is only beginning to be understood today.
"It is not unreasonable to suggest that among jazz musicians, and so within jazz itself, 

Giant Steps

 may well be the most influential jazz album of all time"
Today, Coltrane continues to be a musical inspiration for both fans and musicians alike, and his recorded legacy is essential study for any aspiring jazz musician. 'Giant Steps' and the underlying harmonic movement of Coltrane's 16-bar composition – often called "the Coltrane Changes" – have long been a settled module in jazz education pedagogy. So with almost all professional jazz musicians under the age of 40 having enjoyed at least some degree of formal jazz education, it is not unreasonable to suggest that among jazz musicians, and so within jazz itself, Giant Steps may well be the most influential jazz album of all time.
Coltrane's solos have been transcribed and analysed by countless scholars, he has been the subject of hundreds and hundreds of academic dissertations and there have been seven biographies of him in the English language alone, the most recent Lewis Porter's definitive John Coltrane: His Life and Music. Indeed, so much has been written about Coltrane that it might appear you need a doctorate of music to go anywhere near his recordings.
Nothing could be further from the truth, as Giant Steps demonstrates so eloquently. His music contains universal values that still speak to us now – the essential humanity of his work, the sheer joy of music making and the power and energy of his playing that even today can be both moving and uplifting. These are values that can be enjoyed by anyone and everyone, just as Coltrane intended.
This article originally appeared in the Dec 09 / Jan 10 issue of Jazzwise. Never miss an issue – subscribe today