In the summer of 2019, Lakecia Benjamin played a John Coltrane tribute concert at Jazz at Lincoln Centre in Manhattan. She'd always loved the music of Alice Coltrane and hit upon the idea of a new project, celebrating both musicians together. At first it was going to be another concert, then an album, perhaps with one or two guests.
"And then it just started spiralling," says Benjamin. She called her friend and mentor, bassist Reggie Workman, and within a few weeks she'd assembled a formidable line-up of musicians from across the generations. She couldn't believe all the 'yeses' she was getting: Ron Carter, Dee Dee Bridgewater, Gary Bartz and Meshell Ndegeocello to name just a few.

"Regina Carter!" Benjamin says, with a laugh of disbelief. "I learned her solos every day as a kid." Even more miraculously, everyone was available to record on the same two days in August, right in the middle of the touring season.
"It was one of the most amazing experiences I've ever had in my life," says Benjamin, remembering the sessions for Pursuance: The Coltranes, as the album came to be known. "At the time I didn't have any management so it was like a huge jazz party in the studio. There were no business people to keep us in line!"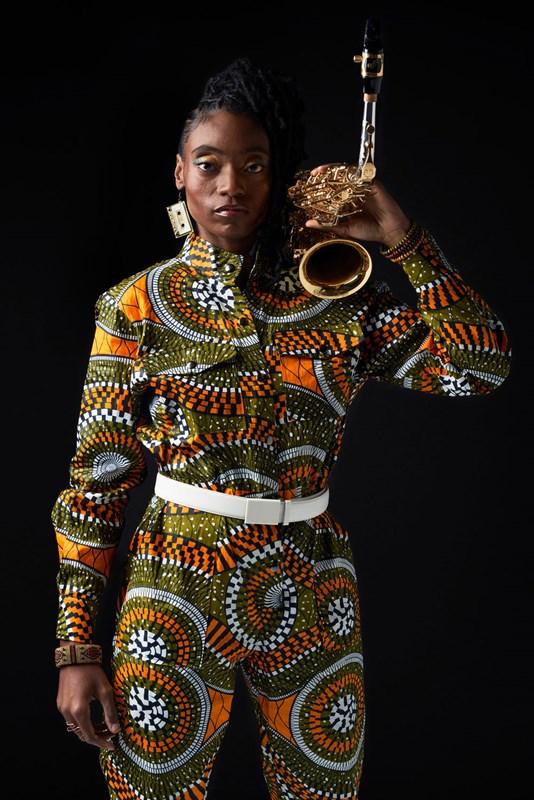 Lakecia Benjamin (photo: Elizabeth Leitzell)
Together they recorded Benjamin's arrangements of 13 Coltrane tunes (seven by John, six by Alice) that grabbed her the first time she heard them. She tried to be true to the originals, but also to give them a contemporary edge, drawing on her love for funk, hip hop and R&B.
"Each song is so legendary," she says. "You can't top them so what could you do to express it a different way?"

That's partly why she wanted to feature a mix of generations on Pursuance. She champions the ability of her peers (among them trumpeter Keyon Harrold and harpist Brandee Younger) to play in any style. But she also wanted a connection to the music's history and to pay homage to previous generations, which is where Ron Carter and Reggie Workman come in.
She calls Workman her 'godfather'. He was on her audition panel for The New School and they've been friends ever since. "I needed somebody to keep the integrity of the music," Benjamin explains. "I wanted someone that was actually there. They knew why John Coltrane made A Love Supreme, they knew Naima. Some of the songs we play, [Reggie's] on the record. I thought that was the best way to keep me in the spirit of the music, no matter what arrangements I did."

Benjamin was born in New York City. Her parents had her when they were young, and she grew up in a brownstone which they shared with her grandmother and great grandmother. Though none of her family were musicians, there was always music in the house. "Depending on which floor I went to, there was a different style and period of music playing," she remembers. "If I wanted to hear something from the 1920s or 30s my great grandmother was playing stuff for me." Her grandmother was big on Jackie Wilson and Stevie Wonder, while her mom mostly listened to contemporary hip hop: Biggie, Tupac and Snoop.
Benjamin discovered jazz as a student at LaGuardia High School Of Music & Art, where Greg Osby, Sam Rivers and Nicholas Payton gave regular masterclasses. She first heard Alice Coltrane's music around the age of 13 and was immediately drawn to it. "It was really powerful, really spiritual," she remembers. "It touched me. Other stuff kind of goes to the brain first. This went straight to the heart."

Through Alice she eventually came to John. "One day I saw in the liner notes a song for John Coltrane and I was like: 'Oh, she must have a brother,'" she laughs. Before long though she'd worked her way through his entire back catalogue from start to finish. She heard a strong connection between John and Alice's music. "It was like a different side of the same person," she explains, "like somebody paraphrasing." She also loved the energy in John's playing, which you can hear reflected in her own powerful, deeply soulful sound. "I'm a fan of anybody that goes all the way," she says. "I believe every time you play you should play like it's your last time."
In April, Benjamin will be appearing at Ronnie Scott's as a special guest of Giacomo Smith and Guy Barker, as part of their week-long residency. Barker has been looking for an excuse to work with her again ever since they met on Kurt Elling's noire musical, The Big Blind. "She's an incredibly creative spirit," he tells me. "I'm going to try and get her in the band before she becomes a superstar."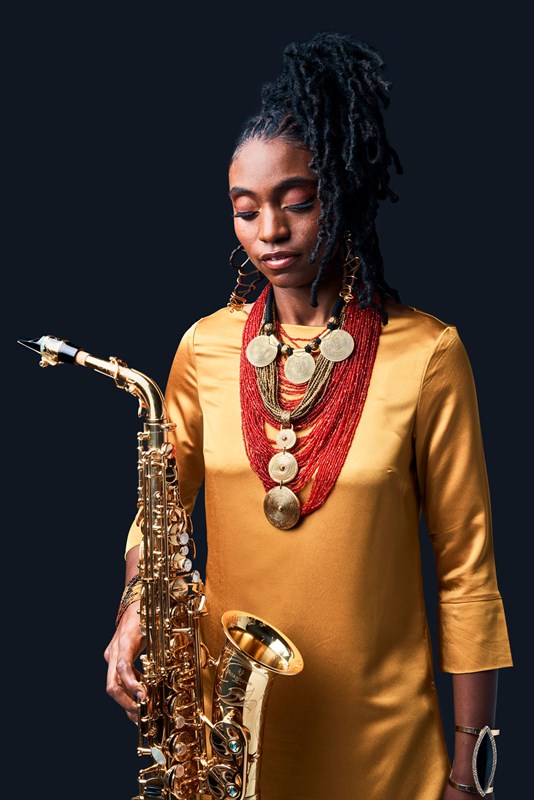 Lakecia Benjamin (photo: Elizabeth Leitzell)
The day we speak she's getting ready to fly to Chicago to perform at the NBA All-Star Weekend and to play for Dave Chappelle with her funk fusion project, Soul Squad. As well as working with numerous jazz greats, including Clark Terry (who gave Benjamin her first big band gig), she's already played with Stevie Wonder, Alicia Keys and The Roots, who she met after sneaking into their VIP jam session in New York.
When I ask her about the legacy of the Coltranes, she tells me that, for her, they represent excellence.
"They both worked and practised so many hours a day just to be the best they could be and they were always playing spiritually, to change people's lives. I've always been taught that, as musicians, our job is to heal and spread joy throughout the planet," she concludes. "That's the reason I play music."
This article originally appeared in the April 2020 issue of Jazzwise.