Nick Walters Interview - Powering up The Paradox Ensemble for D.O.T. Records launch release
Mike Flynn
Monday, January 18, 2021
The top UK trumpeter reveals why he's starting his own label and talks about his groove-laden new album with his Paradox Ensemble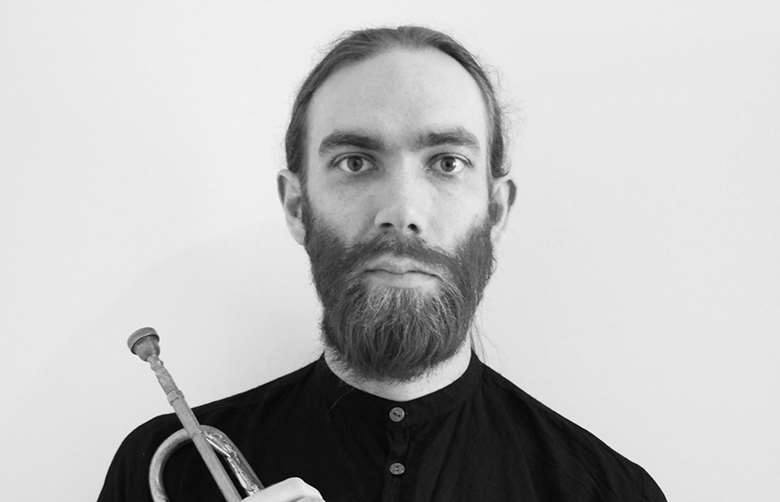 Trumpeter Nick Walters has started his own label – D.O.T. Records – to release his and other artists' music, beginning with his latest album by his Paradox Ensemble. Walters is known for his powerful playing with his own bands as well as for the Manchester-based Beats and Pieces Big Band as well as for myriad jazz, pop and electronic artists. He releases his third instalment of extended, groove-led pieces with his Paradox Ensemble, a talent-packed crew of 11 like-minded players from Bristol and Manchester who include Ed 'Tenderlonious' Cawthorne on flute, soprano and tenor sax, Rebecca Nash on piano, guitarist Anton Hunter and Jim Molyneux on drums alongside horns, keys, bass guitar, and percussion, across a tapestry of sounds that intertwine West African rhythms, funky grooves, grungy electronics and shimmering melodies.

Jazzwise spoke to Walters about the album and his other projects, which span his work with keyboardist Rebecca Nash and other collaborations…

How and when did you form Paradox Ensemble?

"I first formed the Paradox Ensemble back in 2013. I'd long been thinking about getting together some kind of large ensemble featuring some of the musicians I most admired and enjoyed playing with, and had been working on compositions towards this goal for a number of years. In 2013 the time was right to get some rehearsals together, book a recording studio and see what happened."
The new EP is great – were there some specific ideas you wanted to explore on Implicate Order?

"I think each of the tracks is an exploration of some kind of idea. For example, 'Diminishing Returns' grew out of experimentation with the diminished scale and the various harmonies that can be generated. 'Volta Region' is inspired by West African rhythmic ideas and approaches to melody. The title track 'Implicate Order' is inspired by the work of the physicist David Bohm, and his ideas of a more holistic scientific outlook in contrast to the reductionism, which has dominated the past few centuries."

You've managed to straddle the Manchester, Bristol and London Jazz scenes for some years now – what are the common connections across all these places?

"I've lived in both Manchester and London so have found myself moving between the two pretty regularly, playing and recording with various musicians and bands. There's so much going on in both cities and so many great musicians to play with and learn from. The NQ Jazz (Northern Quarter) guys are doing wonders up in Manchester at the moment and well worth checking out. One of the things I like about the Paradox Ensemble is the bringing together of people from different scenes around the country, though it also has its downsides with the logistical challenges!"
Why did you decide to start D.O.T. Records?

"I'm very much following in the footsteps of 22a, the label which is run by great friends of mine and put out my 'Awakening' and 'Active Imagination' records. They have shown me, and lots of other musicians, that it's possible with a bit of hard work and focus to put your music out yourself, and they have been extremely helpful to me with advice and encouragement to set up D.O.T. as a platform for my music. "
You appeared on Rebecca Nash's excellent album Peaceful King and now you've collaborated via Jazz South Radar Sessions – will you be releasing that music as well?

"It was great fun to work with Rebecca as a duo for the Jazz South commission, she's one of my favourite musicians and a pleasure to collaborate with. We're currently working on some additional material aiming for a release later this year so watch this space!" 



Lockdown has been tough over the last 10 months – how have you been getting through it… By making lots of new music I guess? 

"It's been tough not gigging or playing with other people directly, but it has offered a chance to focus more time on practice and developing new skills. I've been working on my production skills, trying to write music for future recording sessions, and also focussing on improving at playing the piano so have had plenty to be cracking on with."
For more info visit nick-walters.bandcamp.com/album/implicate-order - and listen to the first track on the album, The Underdog, below:

Watch