(Bernadette Kellerman)
Rob Adams
The Herald Scotland
Scottish jazz is buzzing, not just with extremely accomplished young players, but also composers. Two in particular: Bernadette Kellerman, a violinist whose music draws on the Scottish tradition, and bassist Mark Hendry, an orchestrator of exciting potential.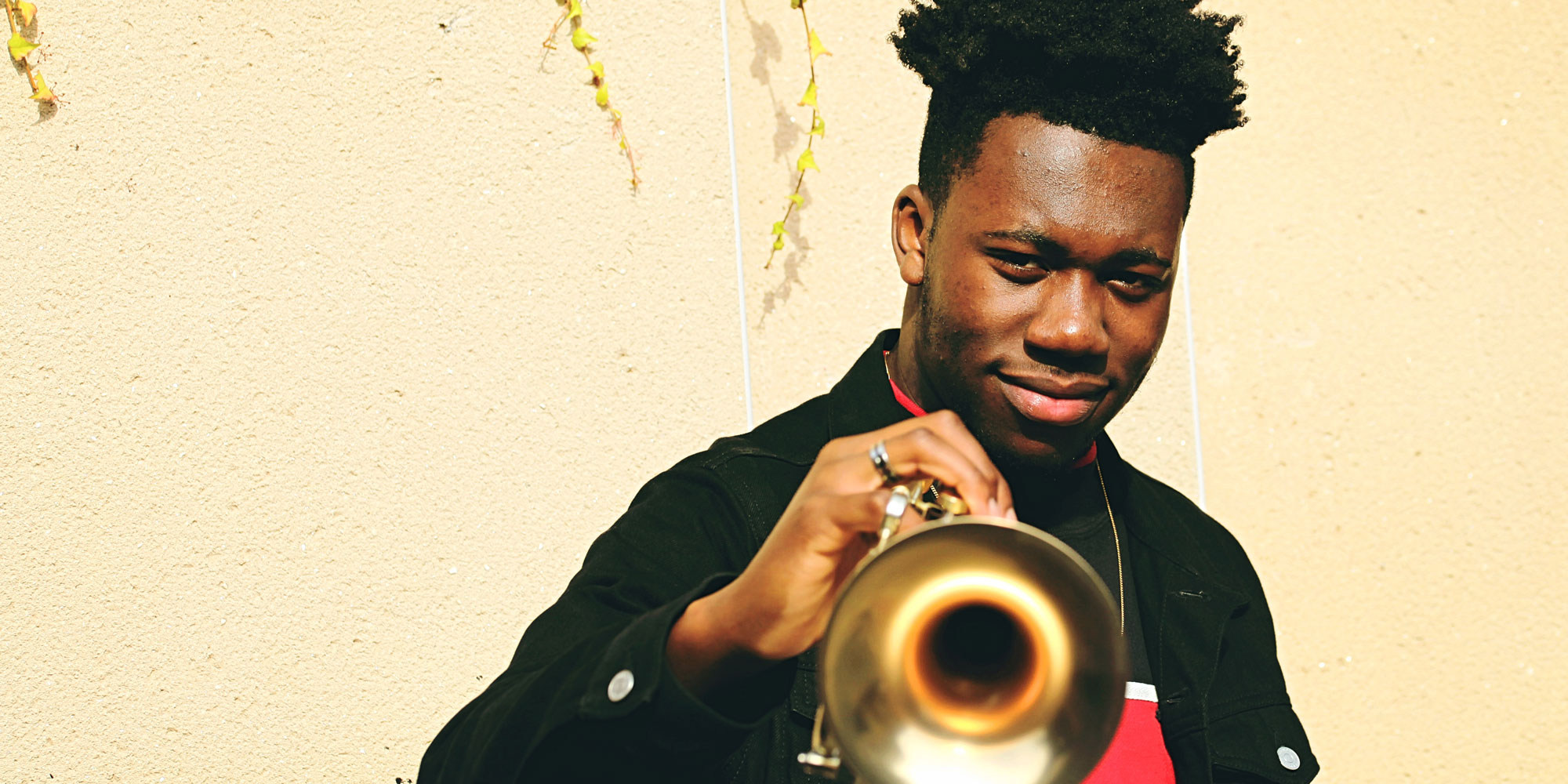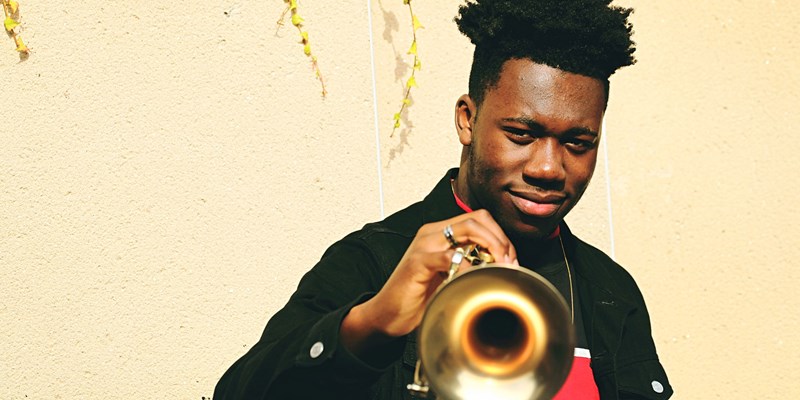 (Ife Ogunjobi, photo: Patricia Pascal)
Charlie Anderson
Sussex Jazz Magazine
Of the new generation of musicians to watch out for, check out trumpeters Joseph Oti and Ife Ogunjobi, saxophonists Maddy Coombs and Donovan Haffner, bassist Izzy Burnham and drummer Nadav Schneerson's band Yadasofi.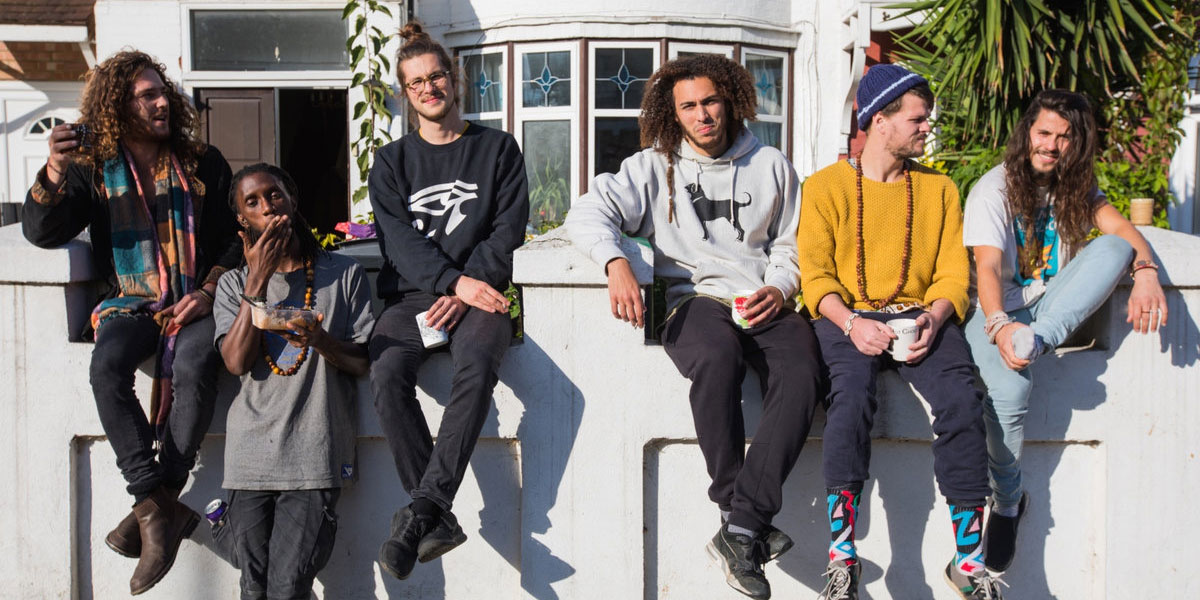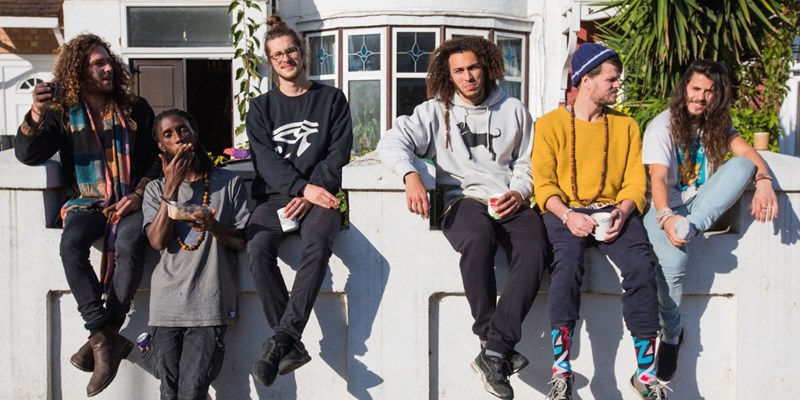 (Cykada)
Jane Cornwell
Jazzwise, Songlines, Evening Standard
Sahra Gure is a London-based Somali/German Trinity Laban graduate whose angelic voice has enhanced shows by Ashley Henry, Orphy Robinson and Dele Sosimi. A September solo gig set out the 22-year-old's stall as a soul-jazz diva with songwriting smarts; her debut EP, Love Me, With Me, promises big. Then there's Cykada, six jazz rockers combining passages of prog with Balkan, electronic and West African influences, mashed within a sound-system aesthetic and given London spice. Their debut album is making waves.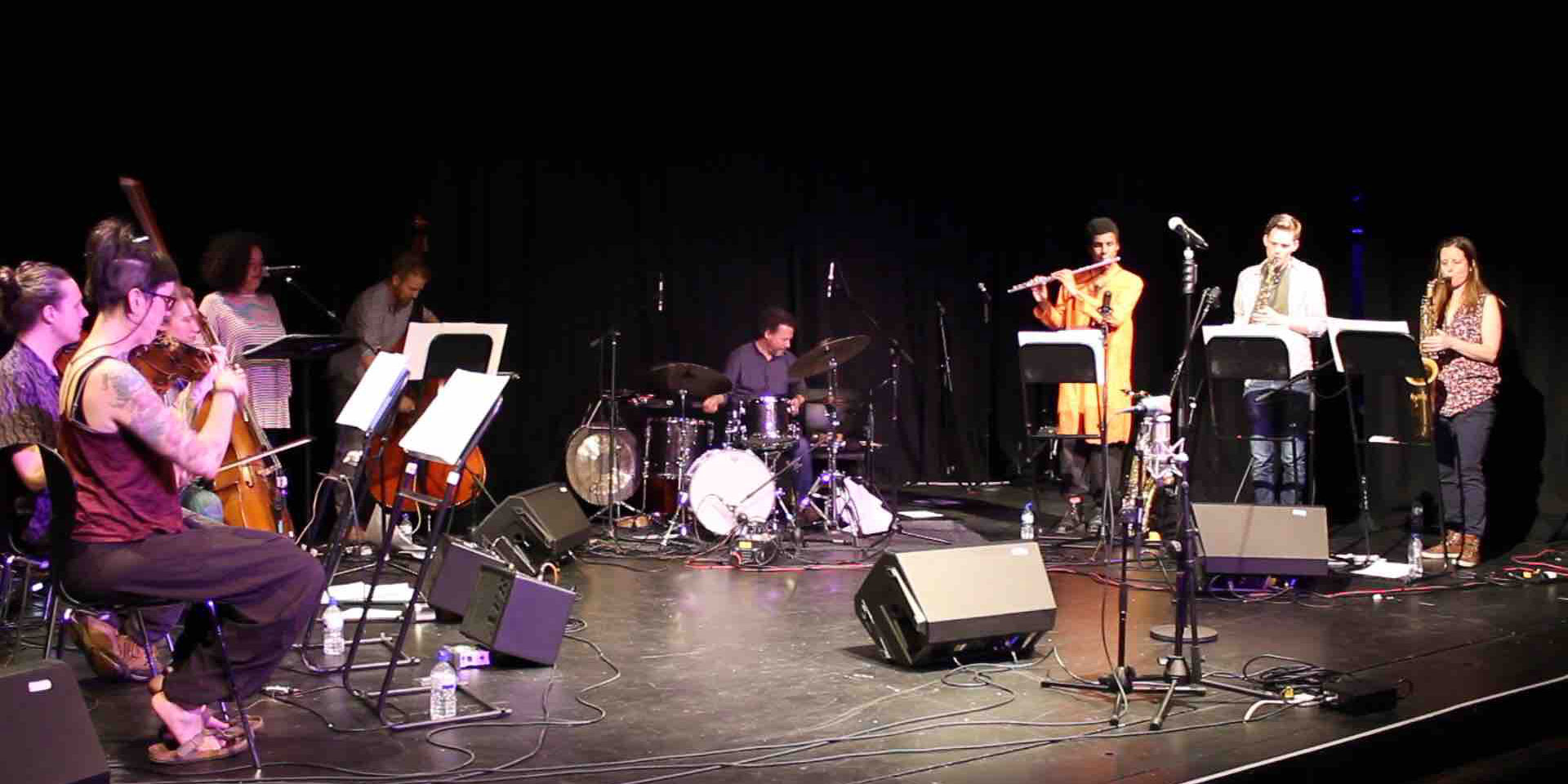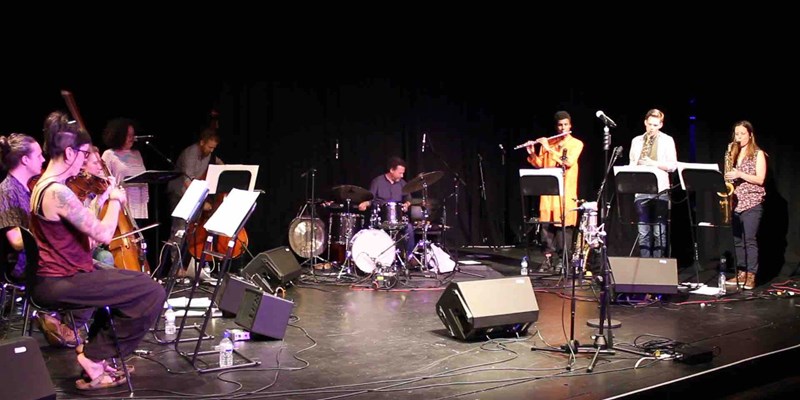 (Rachel Musson's 'I Went This Way', featuring Sarah Farmer and Lee Griffiths)
Tony Dudley-Evans
Jazzlines Birmingham, Cheltenham Jazz Festival
I would like to highlight two Birmingham-based musicians whom were brilliant in Rachel Musson's large ensemble project 'I Went This Way': violinist Sarah Farmer and Lee Griffiths, both superb free improvisers.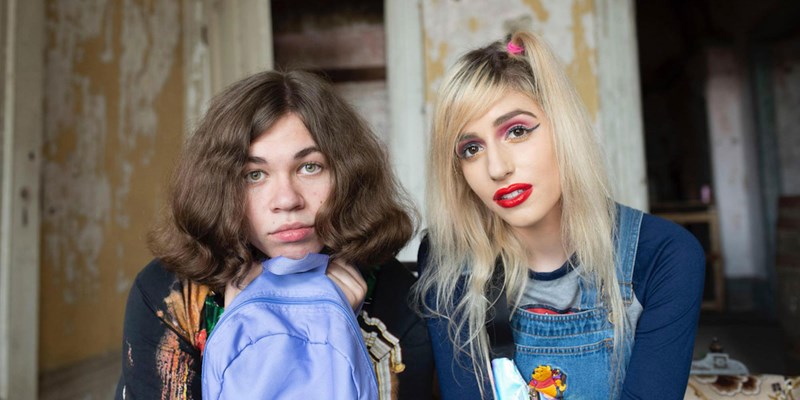 (JD Beck and Domi Degalle)
Mike Flynn
Jazzwise
The post Glasper/Thundercat/J Dilla rhythm section tyros continue to emerge, with envelope-busting sounds coming from an incendiary jazzified duo of 16-year-old Austin drum demon JD Beck and fearsome French 20-year-old keyboard queen Domi Degalle. LA six-string bassist Max Gerl has been tearing it up with Makaya McCraven and Cameron Graves, and look out for NYC bass ace Evan Marien who's all over the new, eagerly anticipated, Tigran Hamasyan electro-trio album.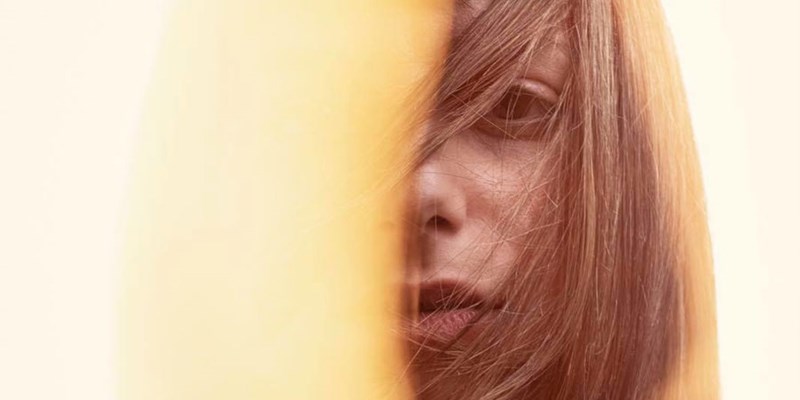 (Maria Chiara Argiró, photo: Gaetan Bernede) 
John Fordham
The Guardian, Jazzwise
Rome-raised pianist/composer Maria Chiara Argiró's vivid electro-acoustic palette and partnership with French vocal marvel Leïla Martial looks like making 2020 her breakout year, while young drummer/leader Sam Jesson's tradition-bending trio with bassist Tom Farmer and sax powerhouse George Crowley makes its debut.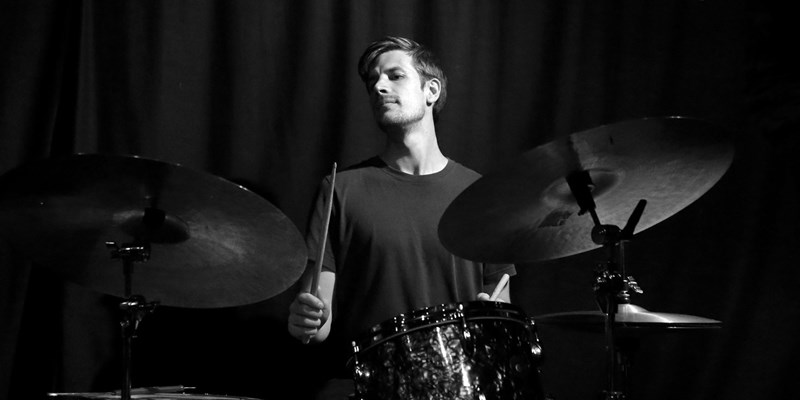 (Dave Storey)
Brian Glasser
Jazzwise
Drummer Dave Storey has already established himself on the London scene – playing regularly at Ronnie's, Kansas Smitty's and The Vortex – but this year saw the release of his debut album, Bosco, which suggests he's ready to step up a gear.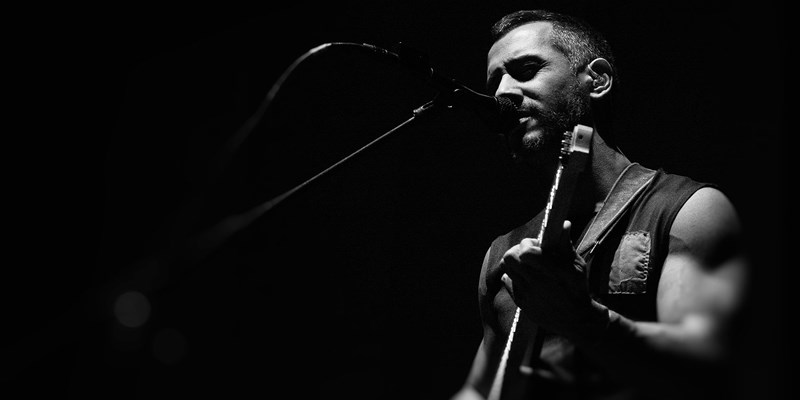 (Cynic's Paul Masvidal)
Spencer Grady
Jazzwise
Here's to further jazz incursions into the realms of extreme metal, following recent advances made by bands like New York City's Imperial Triumphant and Odessa's White Ward, plus a potential 2020 drop for Cynic's long-anticipated full-length chaser to 2014's Kindly Bent To Free Us…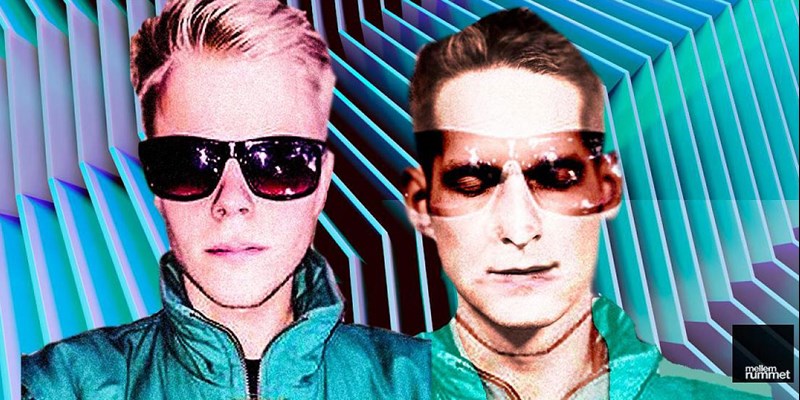 (Erik Kimestad, left, with Philip Gropper)
Jan Granlie
Salt Peanuts
If you are looking for some new and young talents from Scandinavia, you have to know the trumpeter Erik Kimestad. He is Norwegian, but lives in Copenhagen, and he is playing with almost everybody, from Horse Orchestra and Kresten Osgood to more traditional bands. An excellent musician!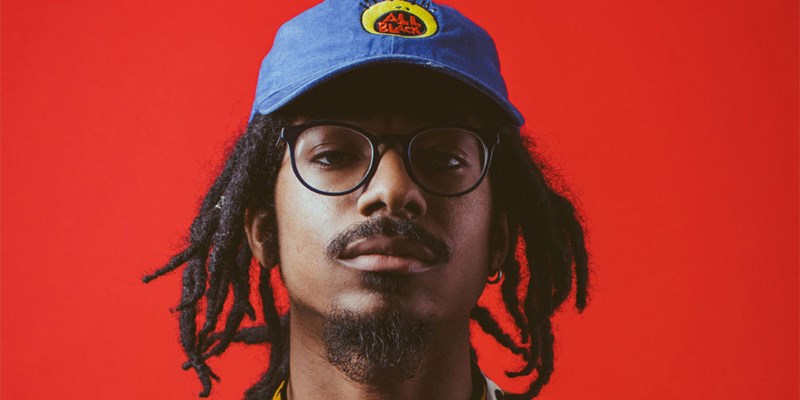 (Joel Ross, photo: Lauren Desberg)
Mike Hobart
Financial Times, Jazzwise
Recordings with Makaya McCraven, Marquis Hill and James Francies made 2018 a breakout year for the stylish sideman Joel Ross – 2020 should establish the vibraphonist as an inspiring band leader with a clear musical vision. Great debut album, Kingmaker, on Blue Note, and even better live.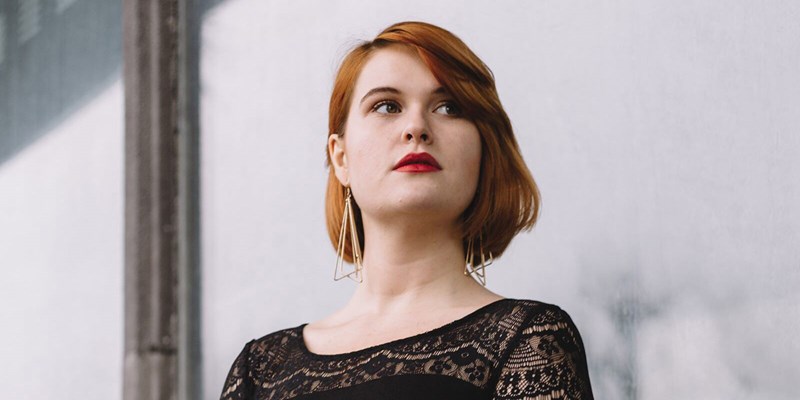 (Alice Leggett, photo: Dave Hamblett)
Helen Mayhew
Jazz FM
Young saxophonist and Trinity-Laban graduate Alice Leggett is one to watch. But don't just take my word for it, Mark Lockheart chose her to play alto in his Days On Earth band, and she's also a member of Calum Gourlay's Big Band – case closed. I'm hoping to hear a debut album from her own quartet in 2020.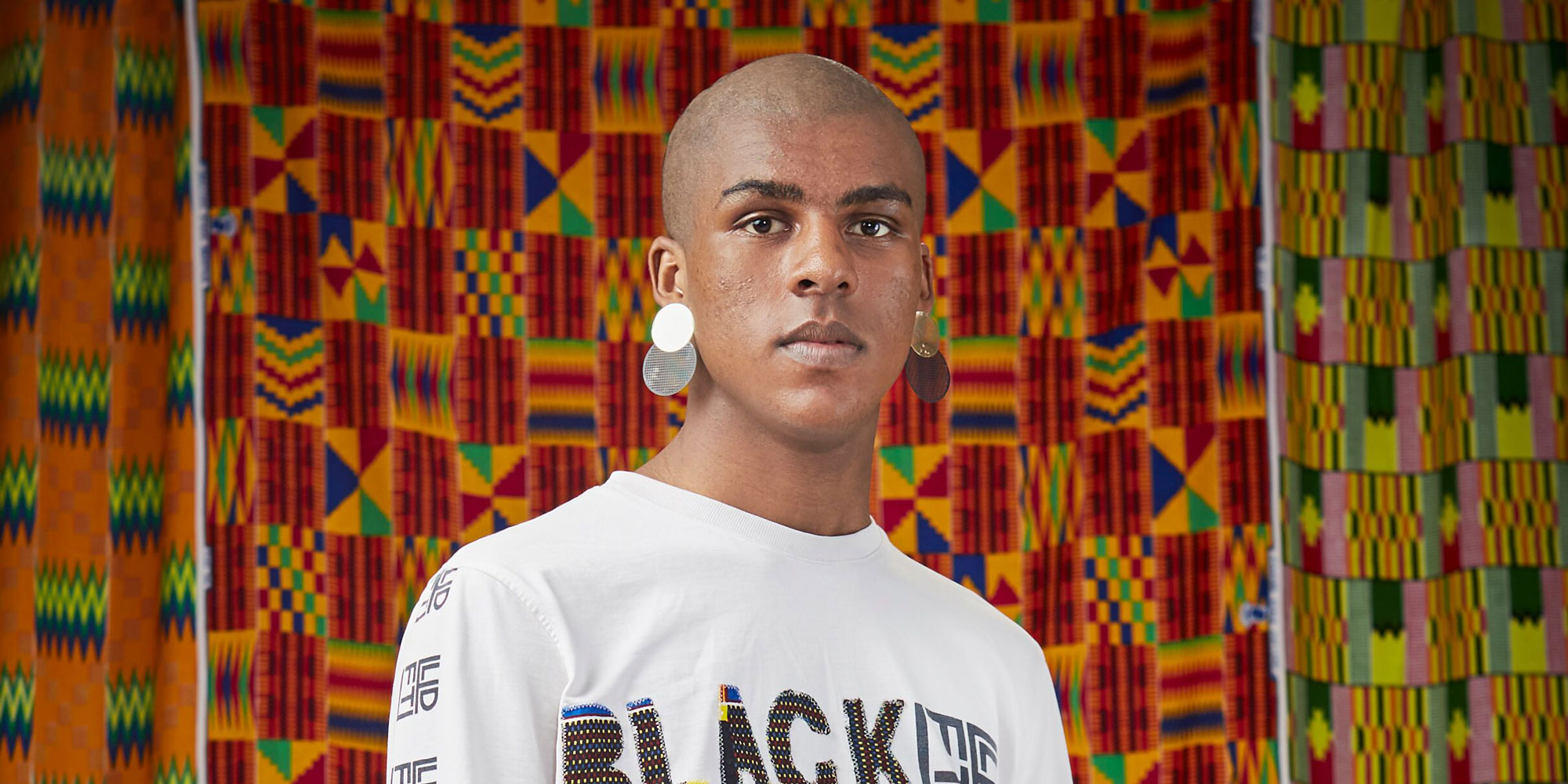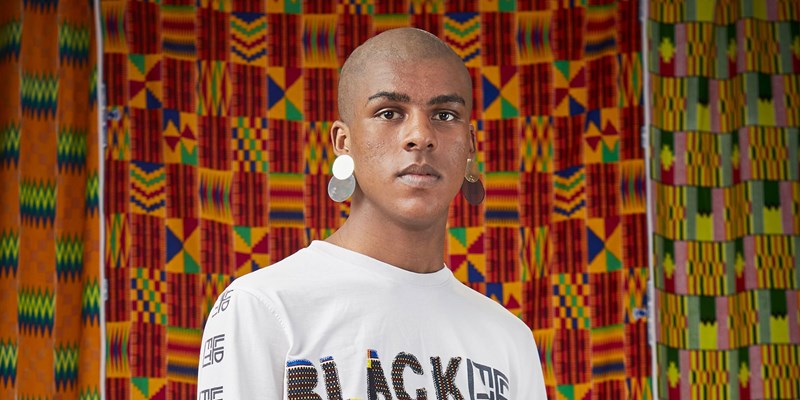 (Xhosa Cole, photo: Iain Davies)
Jon Newey
Jazzwise
Prodigiously talented young saxophonist Xhosa Cole bounced the Bandstand at Love Supreme and is set for a bigger jump in 2020. And check singer Sara Oschlag, whose stylish, imaginative phrasing and insouciant verve blew everyone away at Brighton's Jazz For Europe benefit in August.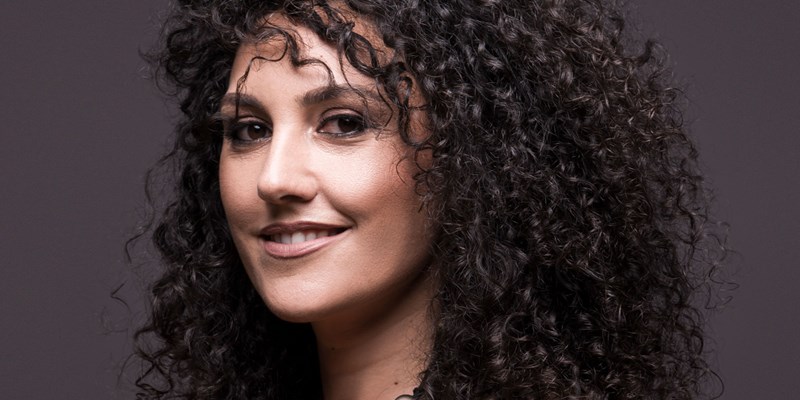 (Zela Margossian, photo: Armen Aghayan)
Stuart Nicholson
Jazzwise
High time Australian jazz was recognised for the vibrant and creative scene it is; one emerging new star to keep an eye on is Zela Margossian, a gifted pianist and composer who'll go far.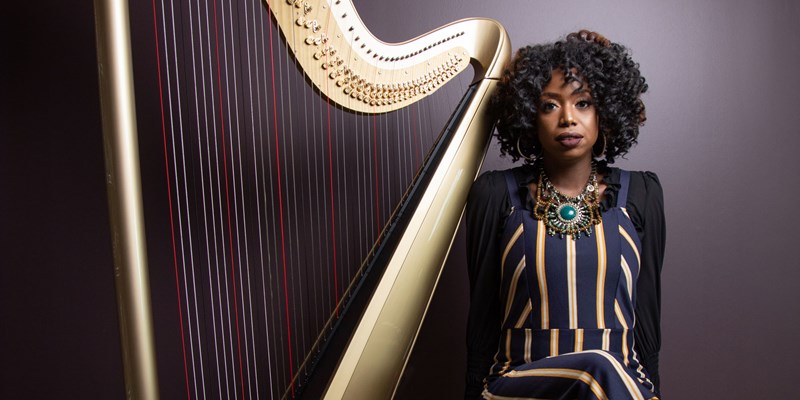 (Brandee Younger, photo: Erin Patrice O'Brien)
Thomas Rees
BBC, Rough Guides, The Wire, Jazzwise
Brandee Younger is a harpist and composer based in New York City. I loved the sensitivity of her playing on Makaya McCraven's Universal Beings. Her own latest release, Soul Awakening, featuring Ravi Coltrane and trumpeter Sean Jones, is one of my albums of the year.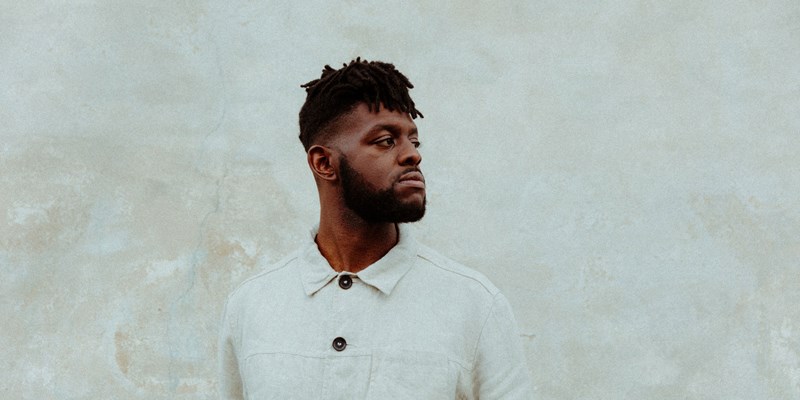 (Ashley Henry, photo: Max Fairclough)
Andy Robson
Jazzwise
Ashley Henry is hardly the newest kid on the block, and tags like South London's Glasper don't help, but with a Sony debut under his belt, much potential now promises to deliver.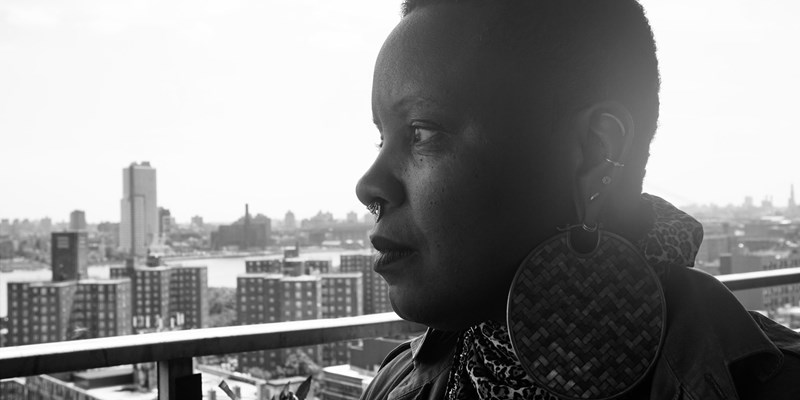 (Matana Roberts, photo: M Tarantelli)
Robert Shore
Jazzwise
Two of the albums I've enjoyed most this year have come from the saxophonists Matana Roberts and Trish Clowes. Neither is exactly new to the scene, but both are helping to reshape jazz.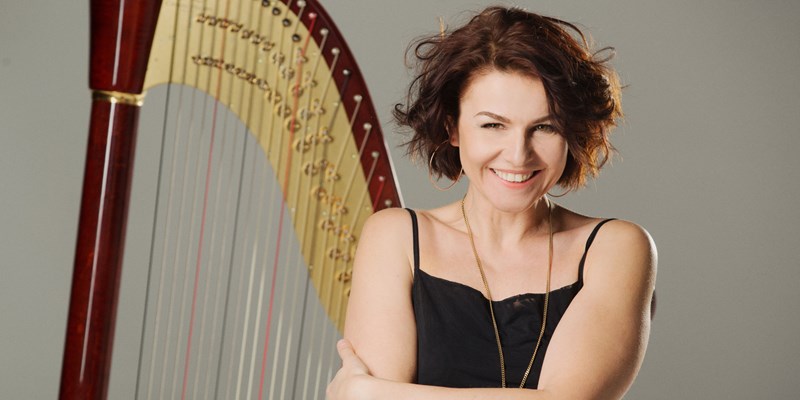 (Alina Bzhezhinska, photo: Serhiy Horobets)
Daniel Spicer
Jazzwise, The Wire
Harpist Alina Bzhezhinska made a splash in 2018 with her debut album mostly reinterpreting tunes by Alice Coltrane. Now, with her new project, Hip Harp, she's showcasing deep new originals mixing free-jazz, grooves and electronics. Let's hope there's a new album in the pipeline.
(Brian Marsella)
Oliver Weindling
Vortex Jazz Club, Babel Label
Petra Haller is unique as an improvising tap dancer – a worthy successor to Will Gaines. Recent solo piano performances of Brian Marsella, part of the circle around John Zorn, shows him to be someone we need to hear more of. Equally thrilling is violinist Theo May, a protége of Keith Tippett.

This article originally appeared in the December 2019 / January 2020 issue of Jazzwise. Never miss an issue – subscribe today!