BBC Young Jazz Musician Of The Year finalists announced
Tuesday, November 10, 2020
Five top young jazz talents will battle it out for the prestigious music award as part of this year's EFG London Jazz Festival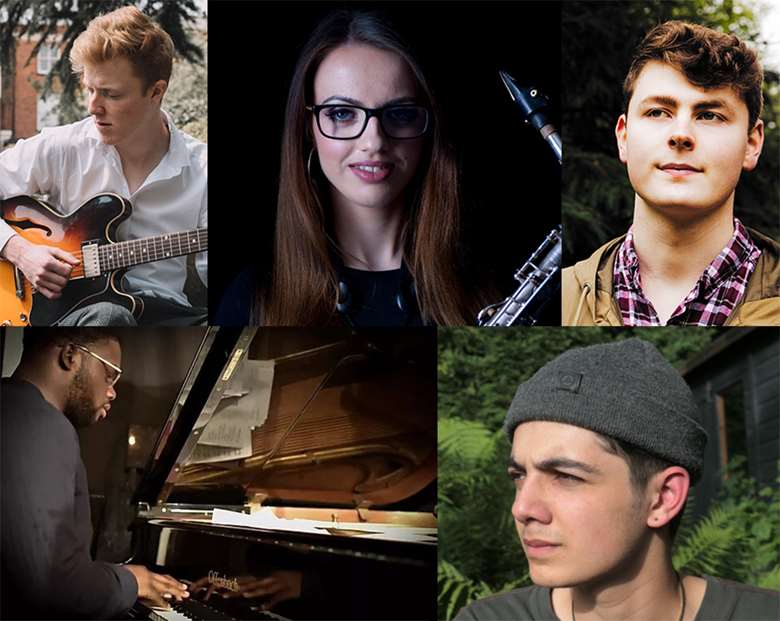 The finalists of this year's BBC Young Jazz Musician Of The Year have been announced, ahead of a socially-distanced final that will be recorded as part of the EFG London Jazz Festival later this month. They are saxophonists Matt Carmichael and Alex Clarke, pianist Deschanel Gordon, guitarist Ralph Porrett, and double bassist Kielan Sheard.
"It is a source of particular joy at this time to showcase these special young performers and provide BBC audiences with a chance to hear their music", says BBC Young Musician Executive Editor Paul Bullock. "BBC Young Musician, in all its forms, is by definition about the future. We look forward to better times ahead and the chance to witness the careers of these young musicians as they continue to develop in the years to come".
The show's presenter, YolanDa Brown, adds: "What a year 2020 has been. Throughout this year music has been an outlet and a source of strength to many. I am absolutely delighted to present the BBC Young Jazz Musician finals again and pleased that the show must go on, in a safe socially distanced way. Witnessing the most outstanding young musicians hone their craft and chase their dreams is the most rewarding feeling and I cannot wait to watch it all from stage right in between links".

The final will take place at Cadogan Hall in London on 14 Nov, with each finalist accompanied by pianist Nikki Yeoh's Infinitum with bass and drum siblings Michael and Mark Mondesir. The show will then be broadcast on BBC Four on 22 Nov.
For more info visit efglondonjazzfestival.org.uk