Courtney Pine, Bill Laurance and Claire Martin among names for Jazzwise 25th Anniversary festival week at Ronnie Scott's!
Mike Flynn
Monday, November 22, 2021
A star-studded week of shows will celebrate Jazzwise magazine's 25th anniversary milestone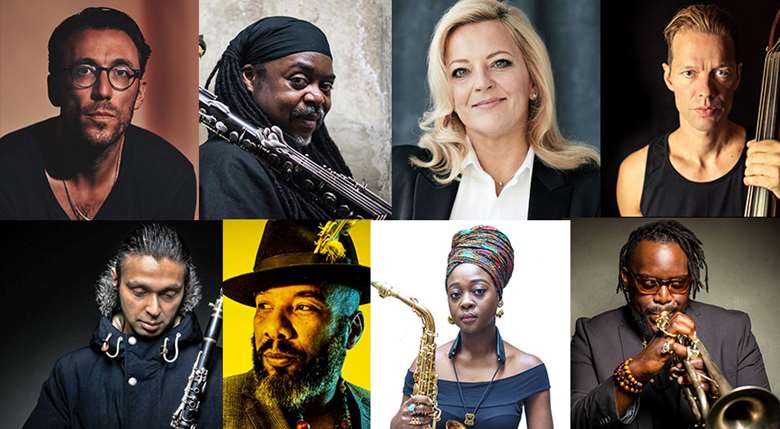 Jazzwise magazine is set to mark its quarter century anniversary with a week-long festival at Ronnie Scott's Jazz Club, London from 21 to 27 March 2022. The week will kick off with an exclusive collaboration between Grammy-winning pianist Bill Laurance and the Royal Academy Big Band, who will perform two shows of award-winning arrangements of Laurance's music as heard with his collaboration with the WDR Big Band (Monday 21 March 2022).

The packed programme then features acclaimed vocalist Claire Martin and her European Quartet (22 March); virtuoso Danish bassist Jasper Høiby and his Planet B Trio on a double bill with powerful jazz spoken-word artist Anthony Joseph (23 March); the Mercury Prize-nominated SEED Ensemble, led by saxophonist Cassie Kinoshi (24 March) while internationally-renowned saxophonist Courtney Pine will perform a special show entitled Journey to the Urge Within and Beyond… revisiting his celebrated 1986 Island Records album and other music from his extensive discography (25 March). The weekend shows include what promises to be a barnstorming Saturday night from fiery Indo-jazz clarinet star Arun Ghosh with his band playing a career retrospective show (26 March) with a Sunday night concert from rising US trumpet star Marquis Hill (27 March).

Alongside the main programme, there will be a series of 'Late Late Shows' featuring some of the current scene's new and cutting-edge ensembles performing, with more names to be confirmed soon.
Started in 1997, Jazzwise is the UK's only remaining print and digital jazz monthly, offering a panoramic view of the jazz scene. Over the years it has gained an impeccable, award-winning reputation for the quality of its journalism, design, and the breadth of its inform informed outlook, which seeks to be just as eclectic and diverse as the current jazz scene has become.
Headed by the team of editor Mike Flynn and editor-in-chief Jon Newey, the magazine covers jazz from the mainstream to the cutting edge; championing and discovering the stars of tomorrow while celebrating the music's legends past and present.

For more info and updates visit www.ronniescotts.co.uk