Eugene Wright (29/5/1923- 30/12/2020)
Alyn Shipton
Monday, January 4, 2021
Alyn Shipton salutes the renowned bassist – an original member of the hugely successful 'classic' Dave Brubeck Quartet – who has died aged 97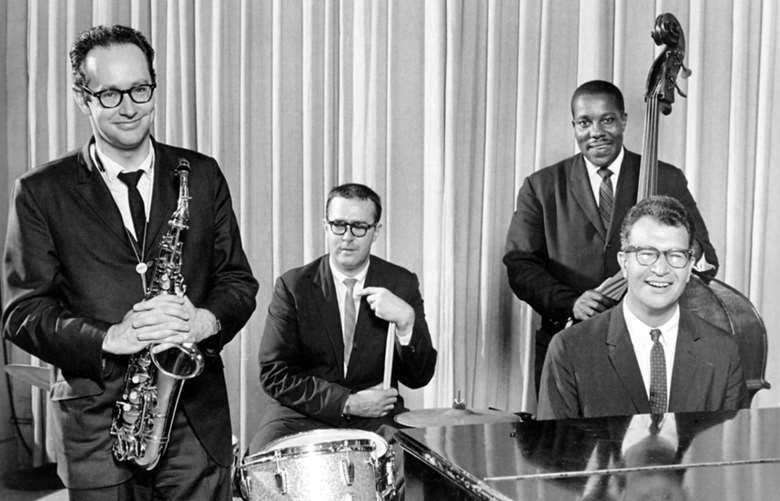 "I've always tried to find a team with my rhythm section like Joe Morello and Eugene Wright," said Dave Brubeck, recalling his 'classic' quartet with Paul Desmond. "Eugene and Joe hit it off immediately. It was bringing together two guys that don't even know each other and in five minutes, you know they're going to be a partnership." When bassist Eugene Wright joined Brubeck in early 1958, the pianist had been searching for the perfect bass player for his quartet for some time. Previously, Fred Dutton, Bull Ruther, Ron Crotty, and brothers Bob and Norman Bates had all briefly held the bass chair, but once Morello joined on drums in 1956, Brubeck was on the hunt for a player who could work perfectly with this mercurial and brilliant percussionist. The partnership that Wright and Morello formed became one of the longest-lived on the international jazz circuit, lasting a decade until Dave broke up the band on 26 December 1967.
Wright was ideal for the band owing to his very grounded sense of time. "Doing something like playing 4/4 on a 3/4 waltz, is very challenging," observed Dave, going on to say how brilliantly Joe and Eugene tackled this type of metrical complexity. His loyalty to Wright was tested within days of him joining the quartet, by those opposed to a racially-integrated group. On 5 February 1958, just before the quartet left for Europe on a three-month State Dept. tour, East Carolina College tried to prevent them going on stage and contravening Jim Crow laws. "I hated to leave my country thinking that we couldn't appear here but that we could go behind the Iron Curtain" recalled Brubeck, who appealed to the college governor that he didn't want another 'Little Rock' scandal. The college relented and they played. "We integrated that school in nothing flat," said Dave afterwards.
Although his time with Brubeck was the most celebrated of his career, Wright led his Dukes of Swing on cornet in his early days, before switching to bass and working with the big bands of Count Basie and Charlie Barnet and the groups of Cal Tjader, Buddy DeFranco and Red Norvo, not to mention accompanying Billie Holiday and Carmen McRae. After leaving Brubeck, Wright (known as 'The Senator' because of his dignified demeanour) worked on the West Coast with Buddy Collette and Gerald Wiggins, also becoming head of the jazz department at the University of Cincinnati. He also led the jazz advisory board of the International Society of Bassists for many years, and remained an active player until not long before his death.
Watch