Mulligan's mellow classic 'Night Lights' is debut release on new premium vinyl label New Land
Kevin Whitlock
Tuesday, November 9, 2021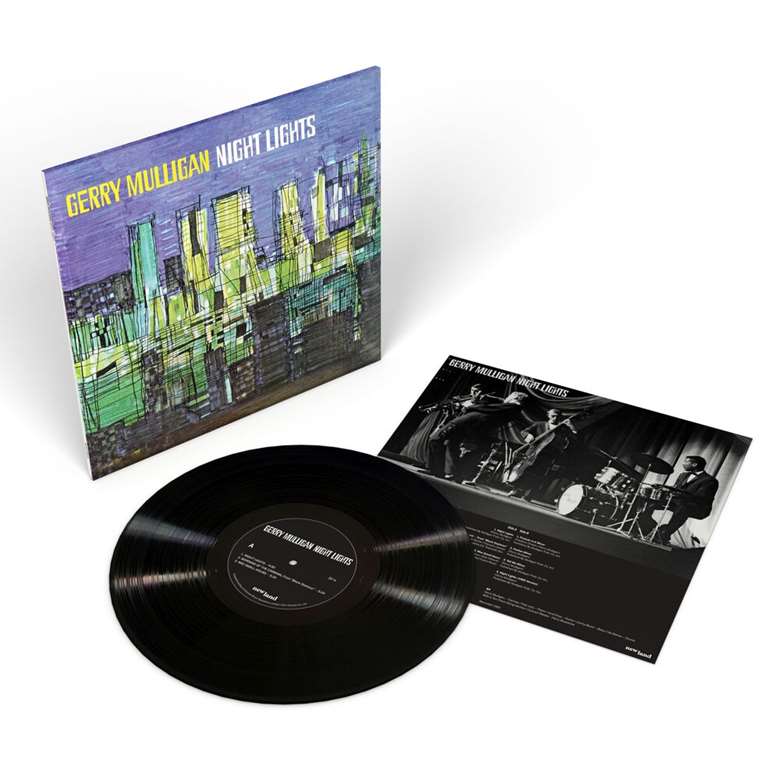 Next month sees the debut release by New Land, a new UK-based label specialising in premium-quality reissues.
The first record the label is putting out is a classic but undervalued 1963 album by Gerry Mulligan, Night Lights, originally released on Philips.
This session recorded at New York's Nola Penthouse Studios features Mulligan on baritone sax and piano, alongside drummer Dave Bailey, bassist Bill Crow, guitarist Jim Hall, Art Farmer (trumpet and flugelhorn) and Bob Brookmeyer on trombone. Mulligan arranged the album (long something of an audiophile favourite) and composed four of the seven tracks.
With its striking Oliver Hardimon designed cover, Night Lights is regarded by many jazz fans as 'the very definition of refined cool jazz'.  Gerry and his Sextet fuse slow burning jazz noir alongside emerging, contemporary Brazilian rhythms with the interplay between Mulligan and Hall a particular standout throughout. Title track 'Night Lights' is a classic smooth, low light tune, while the Latin tinged 'Morning Of The Carnival' really finds the band in their finest and most swinging form. A cover of jazz standard 'In The Wee Small Hours Of The Morning' followed by Chopin's 'Prelude In E Minor' continues the delightful groove before we finish out with Mulligan originals 'Festival Minor' and 'Tell Me When'.
For this version of the release, New Land has as a bonus also included the 1965 version of 'Night Lights', performed by Mulligan's latterday Quintet featuring the Wrecking Crew's legendary Hal Blaine on drums, among others. The new release – which will be available from 3 December - also includes new sleeve notes from bassist Crow, the only survivor from the session and previously unseen photos. 
The record was remastered by Cohearant's Kevin Gray from the original analogue tapes, and was pressed on 180g vinyl by Pallas in Germany.
For more details, visit https://newlandrecords.co.uk