Introducing the June 2022 issue of Jazzwise, featuring John McLaughlin
Thursday, May 19, 2022
Featuring interviews with John McLaughlin, Trish Clowes, Mark Turner and Lynne Arriale, plus all the latest news and album reviews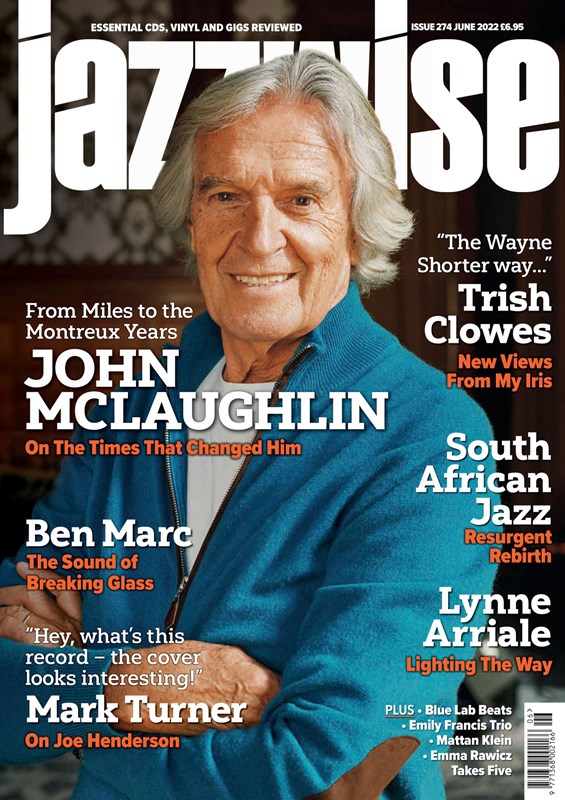 Jazzwise magazine's June issue is out now with legendary guitarist John McLaughlin on the cover talking about his newly issued The Montreux Years double live album ahead of his forthcoming UK tour.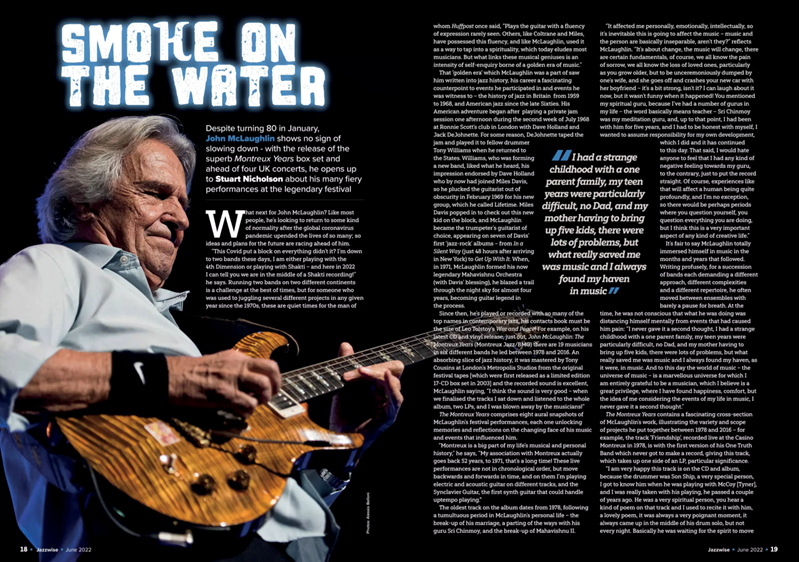 Inside there are interviews with top saxophonists Trish Clowes, talking about her new album A View with a Room, and acclaimed US tenorist Mark Turner on the album that changed his life in Turning Point.
There's also a fascinating feature on the roots and history of South African jazz, and a chat with super-talented bassist/producer Ben Marc, a.k.a. Neil Charles whose work includes everything from free jazz to jazz funk.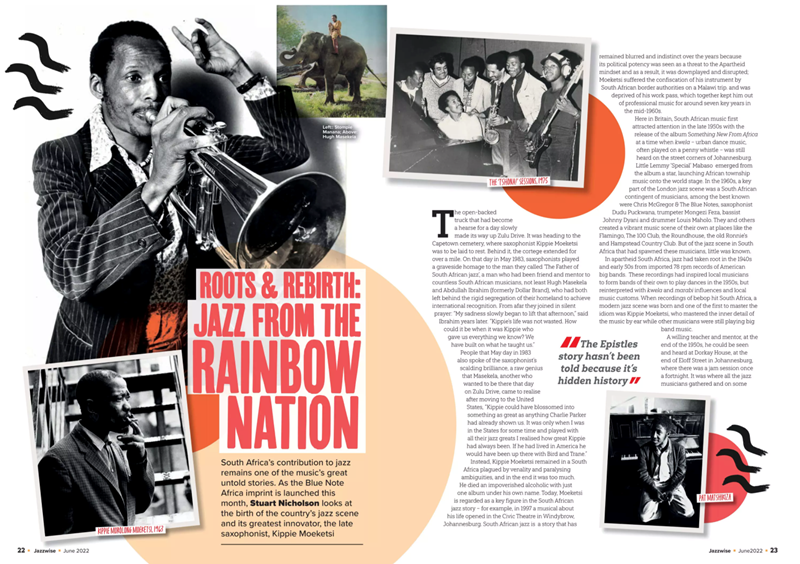 There are also Taking Off interviews with rising stars Blue Lab Beats and the Emily Francis Trio, an album interview with leading US pianist Lynne Arriale and fiery UK saxophonist Emma Rawicz selects the albums she can't live without in Takes Five.
And lest you forget, Jazzwise brings you all the latest jazz news, as well as all the essential new, archive and vinyl album releases – plus books, live reviews, gig guide and jazz instrument news. More jazz than you'll ever hear...