Introducing the October 2020 issue of Jazzwise, featuring Django Bates
Thursday, September 17, 2020
The October issue of Jazzwise features interviews with Django Bates, Paul Booth, Josephine Davies, Peter Ind and Ayanna Witter-Johnson, and a special celebration of Charlie Parker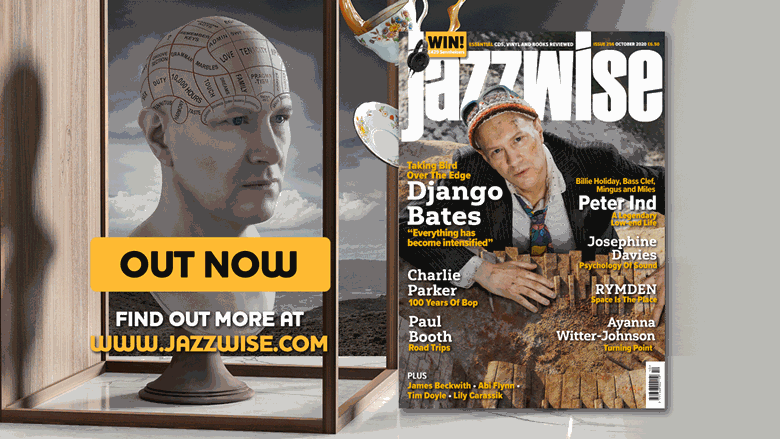 Jazzwise magazine's October issue is on-sale now with a strong Charlie Parker theme throughout: highly acclaimed British pianist Django Bates is on the cover talking about his new Parker inspired album, while acclaimed writer Brian Priestley explores Parker's continued importance in his centenary year.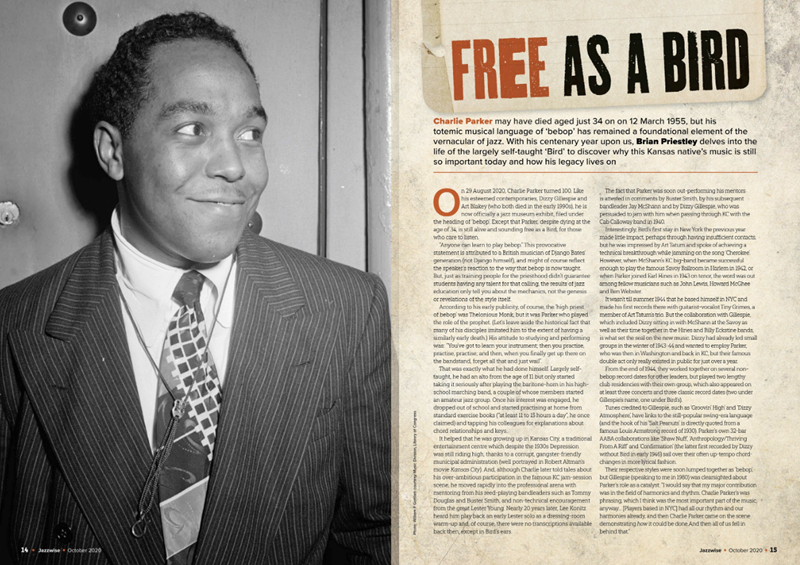 Also inside there's interviews with saxophonists Paul Booth and Josephine Davies, legendary bassist Peter Ind on his extraordinary life, Ayanna Witter-Johnson on her favourite Nina Simone album and the UK's most extensive jazz reviews and news section.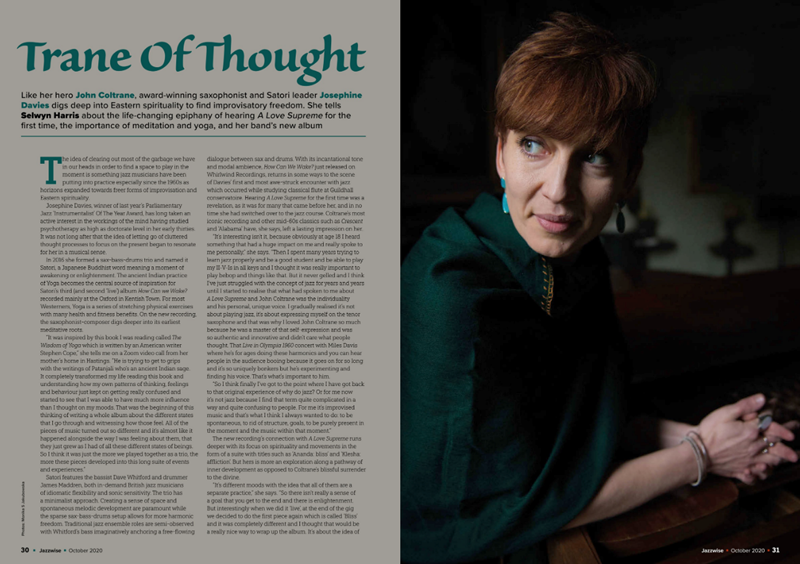 And lest you forget, Jazzwise brings you all the latest jazz news and all the essential new, archive and vinyl album reviews – plus books, live and jazz instrument reviews. More jazz than you'll ever hear…
Never miss an issue of Jazzwise – subscribe today!