Introducing the October 2023 issue of Jazzwise, featuring Matthew Halsall
Thursday, September 14, 2023
The October issue features interviews with Matthew Halsall, Tori Freestone & Alcyona Mick, SOMI, Betty Carter, Brian Blade, Kyle Eastwood and Darcy James Argue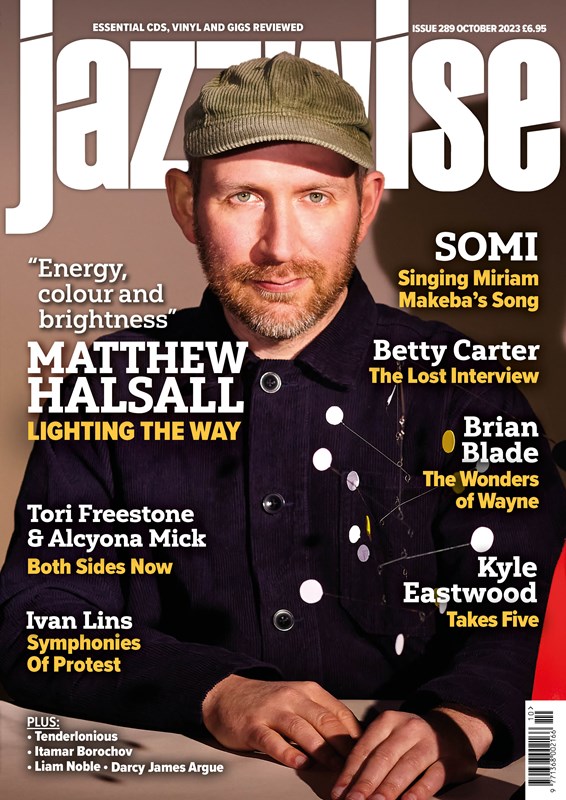 Jazzwise magazine's October issue is out now with an exclusive cover and revealing interview inside with acclaimed trumpeter Matthew Halsall, as he releases his nature-inspired new album, An Ever Changing View, and plays a big UK tour that includes a night at the Royal Albert Hall.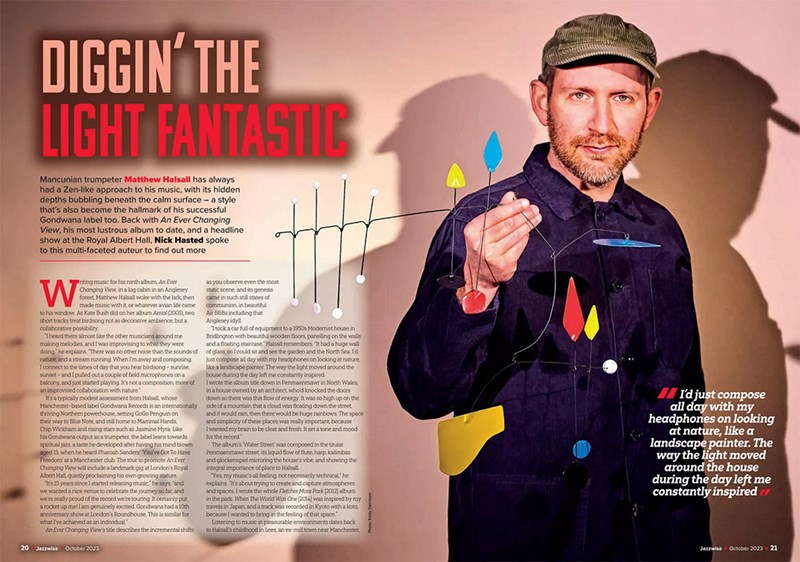 Also Inside are interviews with top sax/piano duo Tori Freestone & Alcyona Mick; bassist and composer Kyle Eastwood selects the five albums he can't live without in Takes Five; leading US drummer Brian Blade talks about the Wayne Shorter album that changed his musical life in Turning Point; Grammy winning singer SOMI reveals her passion for South African icon Miriam Makeba's music, and there's a forthright and funny 'lost' interview with the late great jazz singer Betty Carter.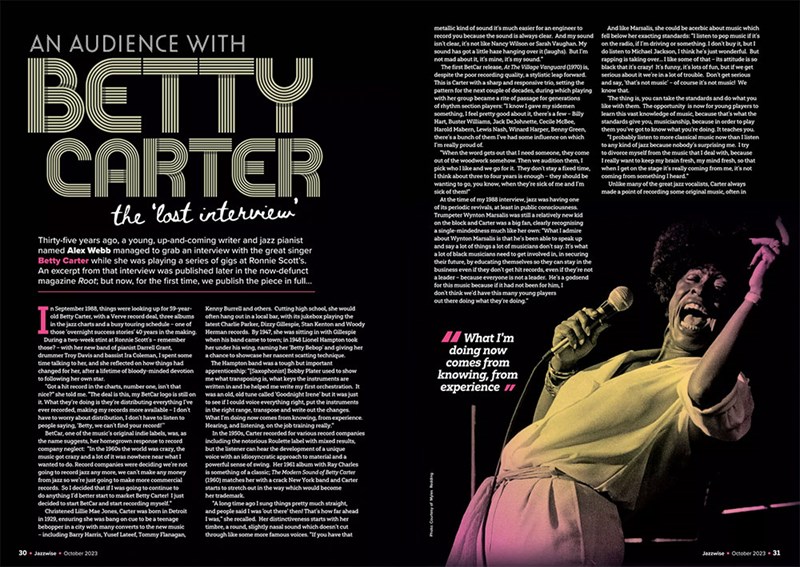 All this plus the UK's most extensive jazz album reviews section, jazz news, live reviews and nationwide gig guide – more jazz than you'll ever hear!
Life is better with great music in it. Subscribe to Jazzwise today