Joey DeFrancesco: 10/04/1971 – 25/08/2022
Alyn Shipton
Friday, August 26, 2022
The world-renowned Hammond organist and multi-instrumentalist has died aged 51 – Alyn Shipton remembers his talent and extraordinary career that has been cut tragically short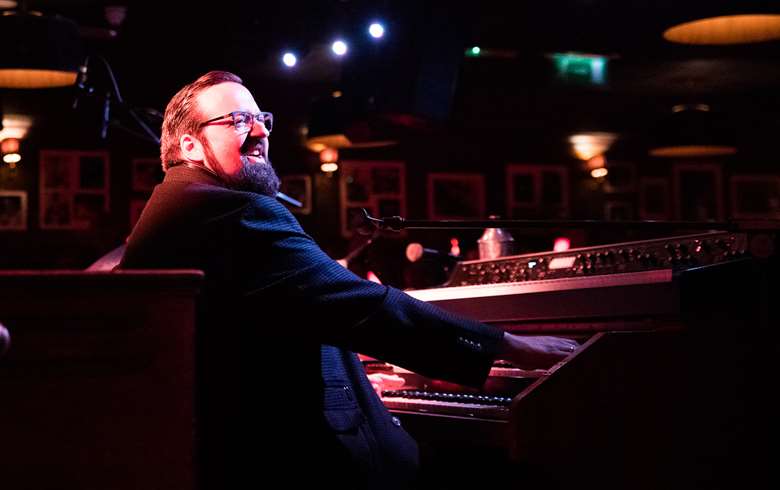 Back in 2002, the Tanglewood Music Center in the Berkshire Hills had a focus on the Hammond organ. The highlight was a concert in which the veteran Philadelphian master Jimmy McGriff went head-to-head with the then 31 year old Joey DeFrancesco. The younger man comprehensively outplayed McGriff, but to those of us in the audience it was clear that with so much love and affection between the two instrumentalists, any rivalry was forgotten in sheer celebration of the great music that they performed. Yet McGriff had been an early influence on DeFrancesco, along with Jimmy Smith, and – something of a child prodigy – the ten-year-old Joey then played for and was mentored by Groove Holmes and Jack McDuff, meaning that even before he won third place in the Thelonious Monk Competition at 16, and was signed by Columbia, he was moving confidently among the greatest jazz organists on the planet.
Born in Springfield, Pennsylvania, Joey grew up in a musical household, trying his hand at many instruments, along with his father and brother, (although all of them were proficient organists, as can be heard on 1992's album Reboppin'). While attending the Philadelphia High School for Creative Arts, Joey was spending his evenings playing in a band that from time to time included Hank Mobley and Philly Joe Jones. He was not to be phased by moving among such great talents, and, still in his teens, toured Europe with Miles Davis and appeared on 'Cobra' from Miles's Amandla album. He would shortly afterwards tour and record with John McLaughlin. But as the 1990s began he firmly established himself as a bandleader in his own right, and in addition to his regular small group, his five Columbia albums included some stellar guests, ranging from Illinois Jacquet to John Scofield.
The roll call of musicians with whom Joey later worked was remarkable ranging alphabetically from Eric Alexander via Kenny Garrett to fellow organist Dr. Lonnie Smith. The band of his own that made the biggest impression on me, when I heard them live at the Iridium in Manhattan was his trio with guitarist Randy Johnson and drummer Billy Hart, paying tribute to Jimmy Smith with music from their 1998 album, The Champ. Joey had such an affinity for the Hammond B3 that in that setting he seemed to find endless resources within it, yet never losing his focus on Smith's effortless swing and phrasing. Latterly although he returned often to the classic organ-guitar-drums trio (Larry Coryell and Jimmy Cobb being a particularly brilliant example) he branched out and played other instruments (including trumpet) on his concerts and recordings. His 2021 album More Music is his most proficient in this vein, the basic organ trio with guitarist Lucas Brown and drummer Michael Ode being supplemented by piano, keyboards, vocals, trumpet and tenor saxophone, all played by Joey. Yet it is as a supreme organist he will be best remembered, able, like his Philadelphian mentors, to lift the roofs off small club and vast concert halls alike with his unparalleled groove, swing and invention.