John Coltrane's A Love Supreme Live in Seattle 1965 set for October release on Impulse!
Jon Newey
Thursday, August 26, 2021
A rare live recording of the iconic saxophonist's most celebrated album is set for a full vinyl and CD release this autumn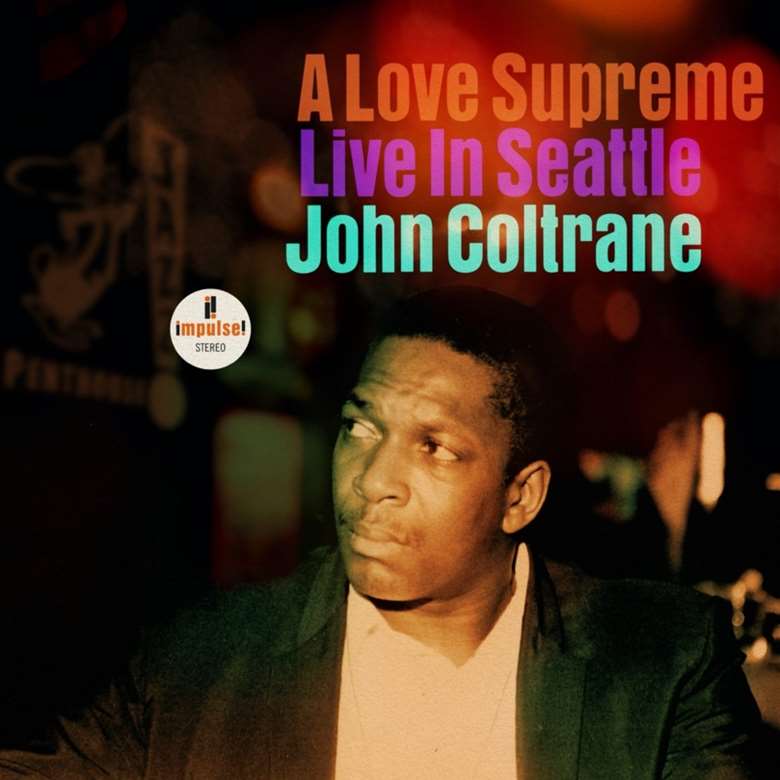 In one of the major John Coltrane discoveries of recent years a long lost second live performance of his masterwork, A Love Supreme, has surfaced and will be released by Impulse! on 8 October. A Love Supreme was originally recorded in December 1964 and released in January 1965. Until now the only full performance known to exist was from the Festival Mondial du Jazz Antibes, Juan-Les-Pains, France, July 1965, which was issued as part of A Love Supreme Deluxe Edition in 2002.
This second full performance was recorded on 2 October 1965 and is from his week-long stay at The Penthouse, Seattle from 27 September – 2 October 1965. While Impulse! previously released a posthumous live recording in 1971 from this gig, John Coltrane featuring Pharoah Sanders Live In Seattle, it was taken from the 30 September show and did not feature any music from A Love Supreme. This performance was recorded independently by Coltrane's friend Joe Brazil using the Penthouse Club's in-house equipment but has remained a completely unknown quantity until now, with no mention in Ashley Khan's book A Love Supreme / The Creation Of John Coltrane's Classic Album or the exhaustive John Coltrane Reference Book.
The original A Love Supreme album and Antibes performance were by Coltrane's Quartet of McCoy Tyner, Jimmy Garrison and Elvin Jones. By the time of the Penthouse date, Coltrane had expanded the quartet, bringing in Pharoah Sanders on tenor sax and Donald Garrett on second bass, and bass clarinet, plus shakers and other percussion items are played by one of the above or perhaps by Brazil and saxophonist Carlos Ward, who is said to have been at the performance. This performance runs considerably longer than the original A Love Supreme and captures a historic moment as the newly refigured sextet launch into the suite with power and spirit.

For more info visit www.impulserecords.com
Watch