Nérija, Dinosaur and Jim Mullen among Parliamentary Jazz Award winners
Wednesday, October 11, 2017
The 13th annual Parliamentary Jazz Awards took place for the first time away from the Houses Of Parliament's Terrace Pavilion at the newly opened Pizza Express Live venue in Holborn, London with a wide-ranging list of winners announced.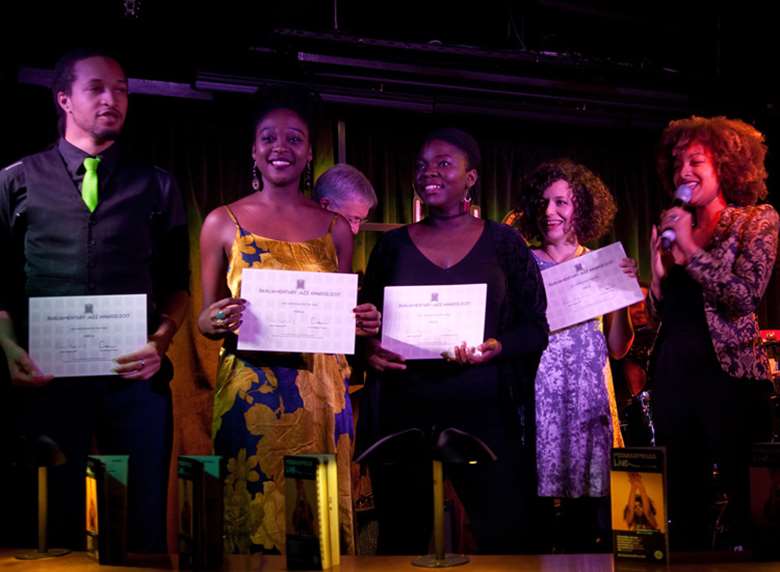 Presented by Pizza Express' music manager Ross Dines, the good-humoured ceremony was backed by a house band featuring trumpeter Henry Lowther and saxophonist Camilla George.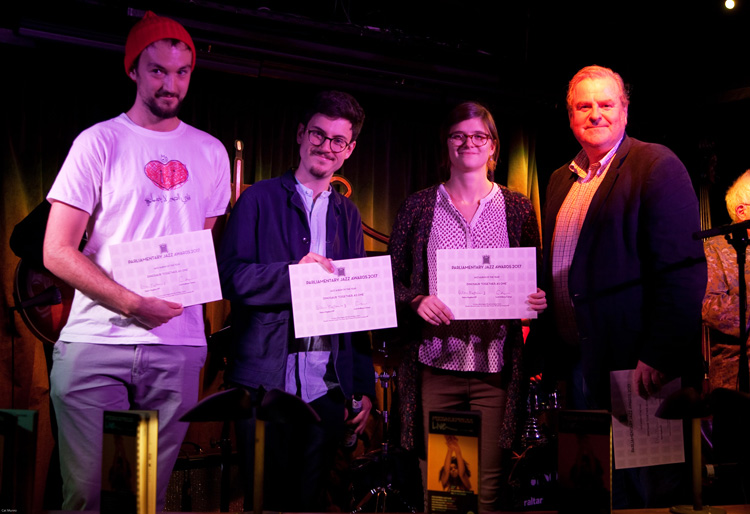 The winners included Mercury Music Prize nominees Dinosaur (above), who won Jazz Album of the Year for their acclaimed 2016 debut, Together, As One, Newcomer of the Year went to female-led seven-piece Nérija (pictured top), Ensemble of the Year went to hugely successful trio Phronesis, while the Services to Jazz award was picked up by Birmingham-based promoter Tony Dudley-Evans and the special APPJAG Award was presented to much-admired Scottish guitarist Jim Mullen (below). Guest presenters of the awards included Jon Newy, Gary Crosby, Zara McFarlane, Kelvin Hopkins MP, Lord Anthony Colwyn, Sarah Champion MP, Andrea Vicari and Deirdre Cartwright.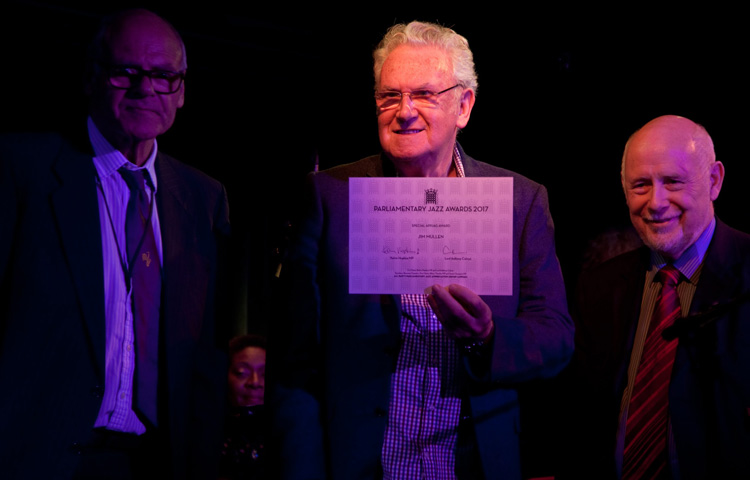 The full list of winners is as follows: Jazz Vocalist of the Year: Cleveland Watkiss; Jazz Instrumentalist of the Year: Shabaka Hutchings; Jazz Album of the Year: Dinosaur – Together, As One; Jazz Ensemble of the Year: Phronesis; Jazz Newcomer of the Year: Nérija; Jazz Venue of the Year: Scarborough Jazz Festival; Jazz Media Award: Chris Philips; Jazz Education Award: Tomorrows Warriors; Services to Jazz Award: Tony Dudley-Evans and Special APPJAG Award: Jim Mullen
– Mike Flynn
– Photos by Cat Munro