Protests continue over BBC Scotland's axing of jazz, classical and traditional music radio shows
Thursday, January 19, 2023
Leading Scottish musicians – led by saxophonist Tommy Smith – have signed an open letter and started three petitions in protest at planned reductions in important specialist radio programmes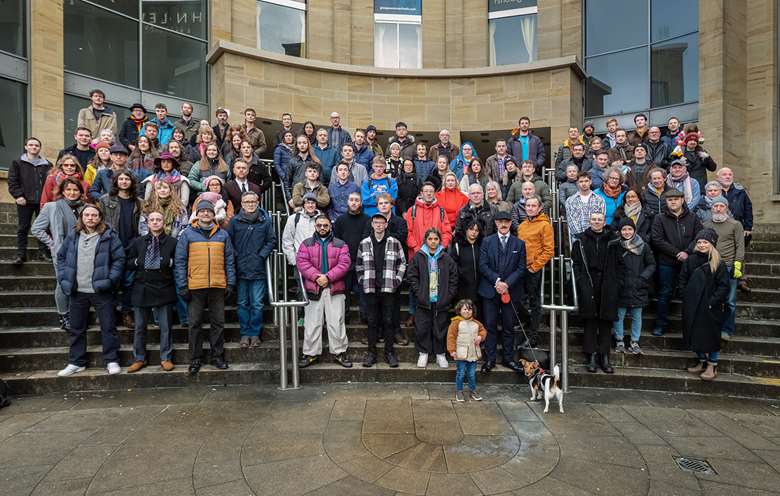 There has been anger and dismay among musicians, listeners and broadcasters to the news in early January that BBC Scotland plans to wind up some of its longest running jazz, classical and traditional radio programmes. As reported in The Scotsman the broadcaster has confirmed that its Classics Unwrapped and Jazz Nights shows, hosted by Amie MacDougall and Seonaid Aitken respectively, are being wound up. Traditional Scottish music is also under threat as the number of piping programmes reduced from two to one as part of a shake-up, with the cuts are being blamed on the two-year freeze of the licence fee, as well as a move to focus more on "digital output".
An open letter against the cuts, organised by acclaimed saxophonist Tommy Smith and signed by leading Scottish jazz, folk and classical musicians, read: "We write to you with extreme concern following news that BBC Radio Scotland plans to axe crucial parts of its cultural musical programming. Recently, BBC Scotland has confirmed plans to wind up shows: Classics Unwrapped, Jazz Nights, and Pipeline. As Alan Morrison. head of music at Creative Scotland, said to The Scotsman: "The loss of expertly curated shows such as Classics Unwrapped and Jazz Nights, and a reduction of piping programming, would be a conspicuous blow to the musical diversity of Scotland's airwaves."
The move comes as Scottish jazz and other genres are enjoying much success in the UK – with pianist Fergus McCreadie receiving a Mercury Prize nomination as well as winning a Jazz FM Award, and singer Georgia Cécile enjoying a breakthrough year with two Jazz FM Awards and a Scottish Jazz Award – while the Scottish National Jazz Orchestra continues to attract major American stars such as singer Kurt Elling and saxophonist Bill Evans. Further musical successes include the Edinburgh International Festival which is at the centre of the global classical music world, and piping is critical to representing national identity at home and abroad.
Commenting on the cuts, Fergus McCreadie said: "When I was 15, I made my first radio appearance as part of the Young Scottish Jazz Musician; when I was 17, I played my composition live on air for the first time; when I was 19, the programme was the first to play tracks from my very first album."
The statement continued: "The BBC have a long and laudable history of supporting more minor genres and up-and-coming artists, as well they should. Their doing so is their civic duty. However, these cuts run contrary to the BBC's statutory mission to act in the public interest, serving all audiences through the provision of impartial, high-quality and distinctive output and services which inform, educate and entertain. The effect of these cuts will be devastating for Scotland's classical, jazz and piping scenes. 
"We have engaged directly with BBC leadership at the highest level to reverse this terrible decision. We have been invited to meet the Head of Commissioning, Director of BBC Scotland, and Commissioning Editor for Radio, Music and Event."
There are three separate petitions running to gather support for a reversal in the cuts - the three petitions are here:


JAZZ https://chng.it/hqfnBddT7L
CLASSICAL https://chng.it/XBRp5FXzGW 
TRAD https://chng.it/Cpj4DBStCZ