Shake Stew release video ahead of new album Rise And Rise Again featuring Shabaka Hutchings
Tuesday, April 17, 2018
Seven-piece Austrian newcomers Shake Stew are set to release their second album, Rise And Rise Again on 4 May on the Traumton Record imprint.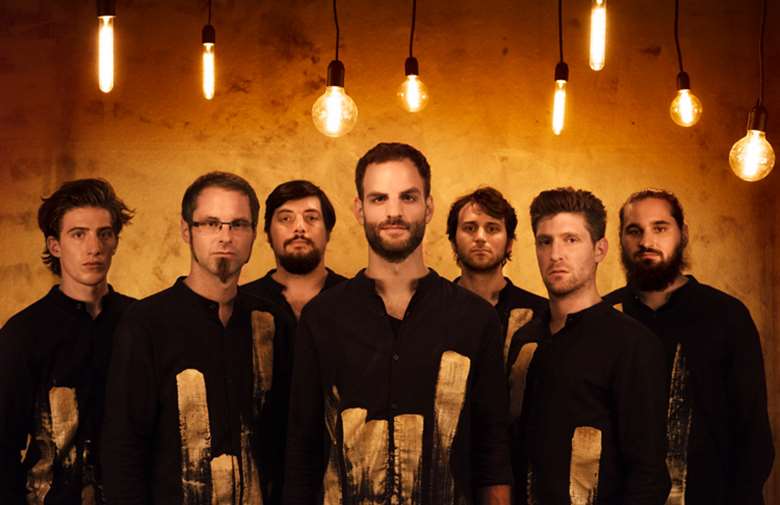 Led by dynamic 30-year old bassist/composer Lukas Kranzelbinder the band's unusual line-up includes a second electric/upright bassist Manuel Mayr, two drummers, Niki Dolp and Mathias Koch, and three horn players – Clemens Salesny on alto and tenor sax, Johannes Schleiermacher on tenor sax and Mario Rom on trumpet.
Collectively they create a driving, highly-melodic sound that's fuelled by frenetic Afrobeat grooves and fiery solos. Establishing themselves through a sold-out six-month residency at the renowned Porgy & Bess Jazz Club, Kranzelbinder invited UK multi-reed star Shabaka Hutchings to perform with the band there and subsequently to record two tracks on Rise And Rise Again. Ahead of its release Shake Stew have unveiled the visually stunning video (see below) for the first song on the album, 'Dancing in the Cage of a Soul', featuring dancers Zoé Afan Strasser and Vito Vidovic Bintchende. The band will be touring the UK in 2019.
– Mike Flynn
For more info visit www.shakestew.com