Tim Garland's live streamed Winter Encounters with Norma Winstone, Kit Downes, Liane Carroll and more
Mike Flynn
Wednesday, November 25, 2020
The internationally acclaimed saxophonist will host and perform a series of online concerts this December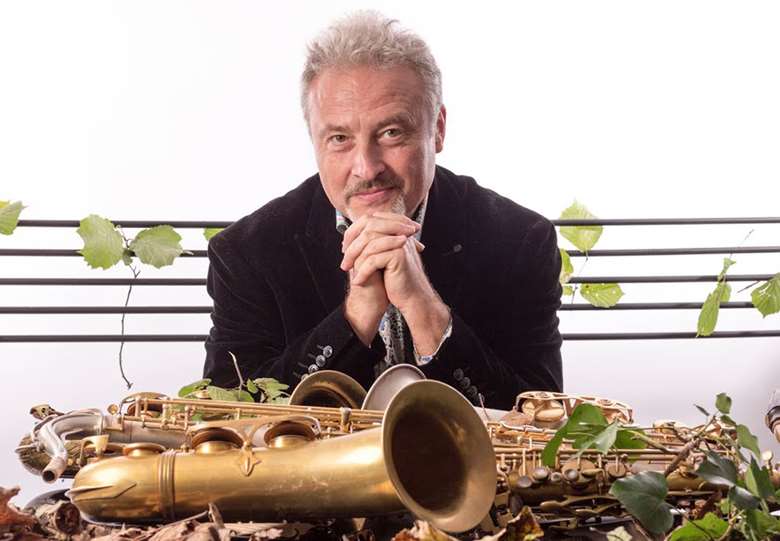 Saxophonist and composer Tim Garland launches his Winter Encounters series from 6 December, which will be the first of three unique specially formed trios that will beautifully filmed and streamed live from Oak Gable Studios.
Each 45-minute set features a unique collaboration of world-class musicians followed by a live Q&A session with the artists. The sessions start with ECM-signed pianist Kit Downes and celebrated vocalist Norma Winstone (6 Dec). This will be followed by an equally enthralling line-up of multi-award winning vocalist Liane Carroll and top UK pianist Jason Rebello on (20 Dec), with the final instalment (27 Dec) once more featuring Garland and Rebello plus dazzling singer/cellist Ayanna Witter-Johnson. The series is set to continue into 2021 with more dates to be announced soon.
Over the last 30 years, British saxophonist Garland has forged an international reputation as a highly distinctive and in-demand musician and composer. His vast CV includes world tours with Chick Corea, large-scale orchestral commissions, a 2009 Grammy Award for his arranging work on Corea and Gary Burton's The New Crystal Silence and his own award-winning jazz projects featuring the likes of Joe Locke, Geoffrey Keezer, Gwilym Simcock and Asaf Sirkis.
For more info on Winter Encounters and to buy tickets visit www.timgarland.com/winter-encounters
Watch