US trumpeter Keyon Harrold and saxophonist Binker Golding complete Brighton Jazz Festival line-up
Jon Newey
Friday, September 23, 2022
The burgeoning south-coast jazz weekender has announced the final names for its 2022 event that runs from 29 September to 2 October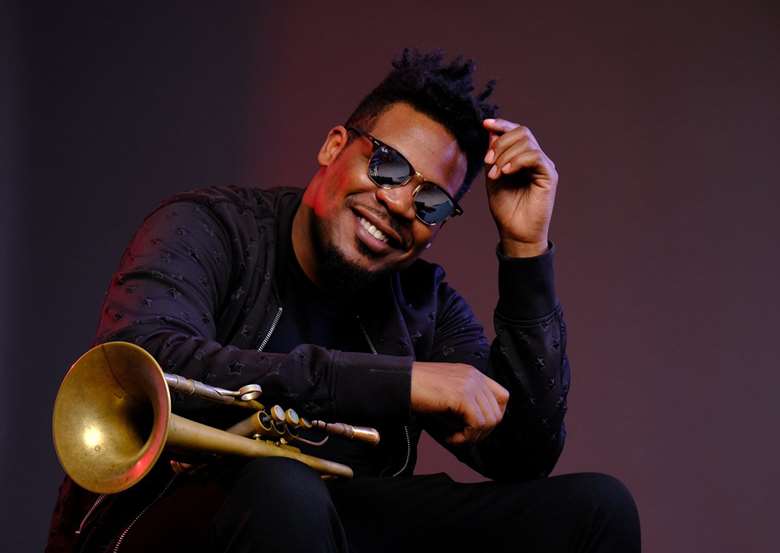 The full line up has just been announced for this year's Brighton Jazz Festival, which takes place from Thursday 29 September to Sunday 2 October in the spectacular setting of Horatio's Bar on Brighton's Palace Pier, and now includes widely acclaimed US trumpeter Keyon Harrold and Gearbox-signed saxophonist Binker Golding.
Produced by Brighton's New Generation Jazz team, who run the New Generation Jazz stage at the Love Supreme Jazz Festival, the New Gen Jazz Festival at the Ropetackle and a jazz summer school at The Verdict jazz club, this second edition of the festival features a winning combination of international and national names, together with new bands and local artists across ticketed evening concerts, free daytime shows and masterclasses.
The line up is as follows:
Thursday 29 Sept: Brighton Jazz All-Stars (3pm, free); Tony Kofi and NYJO present Monk at Town Hall (8pm); Julian Nicholas Quartet (9.30pm).
Friday 20 Sept: Changyng Same (1.45pm, free); Giwha & Audi Active present Jazz-Hop (3pm, free); Ife Ogunjobi (8pm); PYJEAN (9.30pm) 
Saturday 1 Oct: Laurance Jones (12.30pm, free); Not King Cole (1.45pm, free); Tomorrow's Warriors present Gary Crosby's Mingus Moves (8pm) Keyon Harrold  (9.30pm)
Sunday 2 Oct; Squint (12.30pm, free); Jazz Futures presents LP Quartet (1pm, free); WE-Bop Jazz Choir (2pm, free); Dave Williams Experience (3pm, free); Binker Golding & All Star Band (8pm); Chelsea Carmichael (1 Oct); Keyon Harrold also plays a special masterclass at the nearby Verdict Jazz Club on Sunday 2 Oct from 12-1.30pm.  
More information and ticket details from www.brightonjazzfestival.co.uk