Watch: 'Doyenne' from SONICA, featuring Thana Alexa, Nicole Zuraitis and Julia Adamy
Friday, August 19, 2022
Fast rising female trio share new single from their eponymous debut album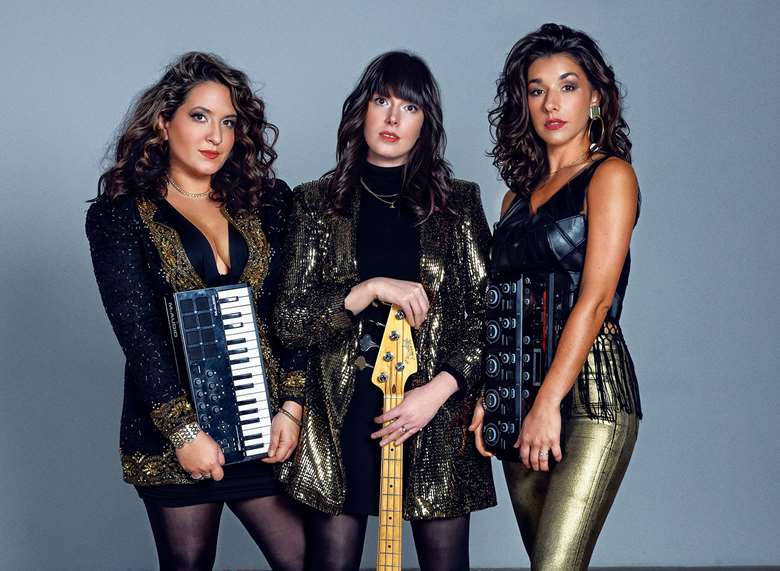 Female vocal trio SONICA features GRAMMY-nominated vocalists Thana Alexa, Nicole Zuraitis and first-call bassist Julia Adamy, uniting three propulsive musicians on a genre-bending and fierce sonic collaboration. The forthcoming eponymous debut record, fortified by female strength and creativity, opens with the track 'Doyenne' a glimpse of SONICA's overriding effort to highlight the spirit of sisterhood.
'Doyenne' is named after the French term for a "woman who is most respected or prominent in a particular field." The track includes a spoken word excerpt from a recording of women's rights activist and abolitionist Sojourner Truth's famous 1851 speech "Ain't I A Woman" as well as the voices of feminist activist Gloria Steinem and Pakistani female education activist Malala Yousafzai.
The music video features three young female dancers who express feminine freedom, individuality and sisterhood through improvised movement, paired with the chilling vocals of SONICA as they breathe air into the mesmeric concept of 'Doyenne'.
SONICA will release on 30 September with Outside in Music – the 'Doyenne' video was directed by Wil Adamy, and features choreography by Soomi Kim – watch the video below
Watch