Watch: the Fraser Smith Quartet shares 'Might Not' video from new album Tip Top!
Wednesday, March 15, 2023
The new album is released on 21 April on Ubuntu Music with its live launch at PizzaExpress Jazz Club, Dean Street, London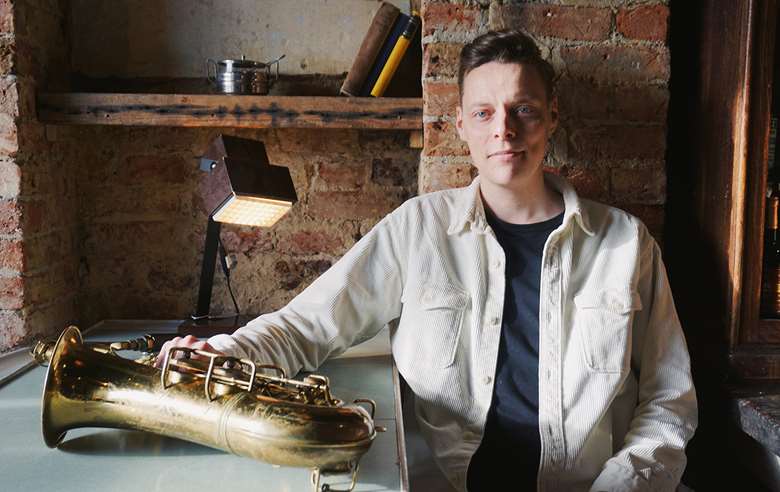 Fast rising UK saxophonist Fraser Smith is an almost-extinct breed of player with his commitment to deeply swinging, heartfelt jazz. As such his primary inspirations include Dexter Gordon, Illinois Jacquet, Stanley Turrentine and Al Cohn, all members of the so-called soul-jazz movement of the 1960s. A style rarely performed or assimilated today, Fraser has spent many years fronting successful groups in this mode, using organ and/or guitar as the main harmonic setting for his boss-horn tenor. Yet for his Ubuntu debut album, Tip Top!, he's selected a fully acoustic 'classic' jazz quartet, that's sonically rooted in 1940s-50s be-bop, with all original melodies except one ('Prisoner of Love') by Fraser, using contra-facts on harmony from deep jazz repertoire. 
Each of the 10 tracks possess a feeling of urban life: forward motion; surprise; Americano-vitality. The combination of strength in composition and confident delivery from all members of the group generates this positive and propulsive mood: the robust rhythm section of Rob Barron, Steve Brown and Simon Read all share their leader's passion for swing and bop on their respective instruments. The urban consciousness also comes, undoubtedly, from the recording process at Durham Studios where, in typical 'old-school' fashion, the quartet recorded straight to tape. 
See the live-in-the-studio video for first single 'Might Not' and hear the band launch the album at PizzaExpress Jazz Club, Dean Street, London on 18 April - for more info visit www.frasersmithsax.com

Watch