Django Bates
Stuart Nicholson

Loose Tubes was integral to the 1980s "British Jazz Renaissance" and it defined Django Bates as a rising star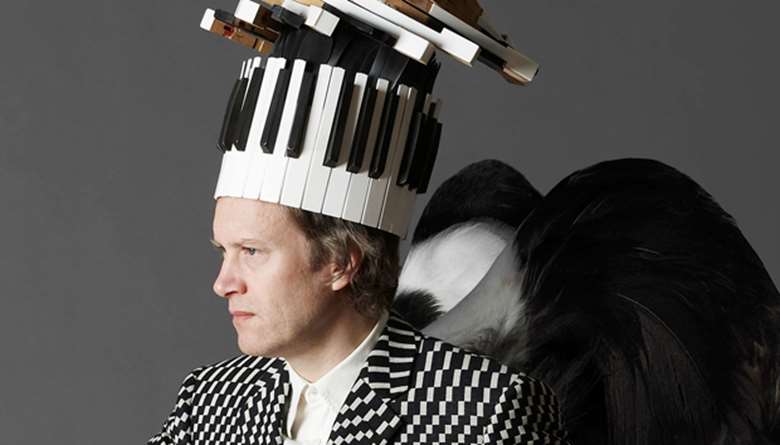 Bates, Leon Django (b. Beckenham, Kent, 2 October 1960). Brought up in a street "full of bank managers," father enjoyed jazz, heard wide range of recorded music inc. classical, jazz, dixieland, African and Romanian folk. Attended Sedgehill School, brief foray into classical music, attended the Centre for Young Musicians in London (1971–77), where he learned trumpet, piano, and violin.
In 1977-78 he studied at Morley College, teacher Dave Smith introduced him to contemporary classical. Attended Royal College of Music "without thinking" and left after two weeks. Local gigging followed; formed Humans (later Human Chain) played with Tim Whitehead, the Skank Orchestra, Iain Ballamy, and Dudu Puckwana's Zila with whom he was associated for several years.
In November 1983 joined Graham Collier's rehearsal band, where he began writing and arranging music for the band which subsequently became a collective, sans Collier, called Loose Tubes. This band was integral to the 1980s "British Jazz Renaissance" and it defined Bates as a rising star. It made three albums between 1985—1988 and was the first jazz ensemble to play the annual Henry Wood Promenade Concerts at the Royal Albert Hall (1987), but was wound up in 1990.

In 1986 he joined drummer Bill Bruford's Earthworks with whom he toured and recorded until 1994. In 1991 he formed Delightful Precipice, a continuation of Loose Tubes, and Human Chain. Album highlights include Quiet Nights 1993's Summer Fruits (and Unrest), 1994's Autumn Fires (and Green Shoots), 1995's Winter Truce (and Homes Blaze), 1998's Quiet Nights was the fruit of the 1997 Jazzpar Prize, which included a £20,000 bursary, and included a brief tour with The Danish Radio Jazz Orchestra, and his own ensembles Human Chain and Delightful Precipice. Four albums on his own Lost Marble label: 2003's You Live and Learn…(Apparently), 2008's Spring Is Here (Shall We Dance?), 2009's Beloved Bird, and 2011's Confirmation.
Commissioned works include My Dream Kitchen for Evelyn Glennie, What's It Like To Be Alive for Joanna McGregor and the RLPO, A Fine Frenzy for the Jeyasingh Dance Company, his own project Circus Umbilicus in 1999 and a keyboard concerto 2000 Years Beyond UNDO, which was performed at the millennium Barbican Festival. In July 2005 he and his family left the UK for Denmark when he took up the post of Professor of Rhythmic Music at the Rhythmic Music Conservatory in Copenhagen.

September 2011 appointed Professor of Jazz at HKB Bern Switzerland. Although he recorded relatively infrequently during this period in academe, in 2017 came Saluting Sgt. Pepper with the Frankurt Radio Big Band and his debut release as a leader on the ECM label, The Study of Touch, with the Swedish bassist Petter Eldh and the Danish drummer Peter Bruun.