Euro Dynamism Reigns At Amsterdam Edition Of 12 Points Fest
Monday, September 30, 2019
Debra Richards spills the beans on Trio Heinz Herbert and others appearing at Bimhuis bash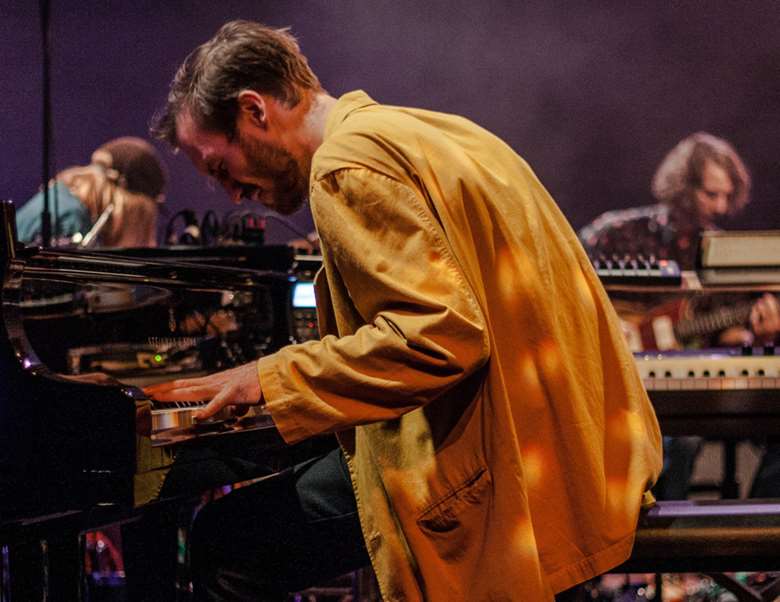 Robocobra Quartet is the 12 Points festival: young artists with a personal and dynamic grip on music. This Irish band loot punk and indie rock with Chris Ryan delivering intimate word-snapshots as he throws back his head, slow-bashing the drums, or drunkenly drawls, "I dream of playing it cruel, but when I shift gear, I stall." Saxophone melodies, tender as coils of smoke, diffuse into the mature space they craft, and the bass muses on divinely dark tremors. The UK's Family Band also used spoken word in a blunt piece called 'Hideous Politicians', with trumpeter Kim Macari offering disturbing real-life one-liners from politicians. The clarity she brought to the Artist as Activist panel discussion, part of the event, was also rousing in its intelligence.
This festival brings together 12 European bands in a different country each year, encouraging musicians to attend its four days. There is an impeccable curation that puts Family Band, who revel in improvised solos riveted by an honest and earthy backbone from the revolutionary origins of jazz, alongside Finland's Katu Kaiku, or Switzerland's Trio Heinz Herbert (pictured). This latter group's minimalist approach programmes intricate textures, while algorithms and metronomic patterns are off-set by vulnerable guitar notes, or quietly grieving piano chords. It was a set of great power uniting much of the audience by its finesse and profundity.
Despite the different styles, a musical character emerged; suspended in a yin-yang balance, it was reflective. Single notes hung in the air before being cautiously superseded, and even the flashes of verve and fury were never bombastic. It wasn't only the Jazz Futures discussion that brought a mindfulness of world issues, it was ever-present. The Filippo Vignato Trio was led by a compassionate trombone interacting with stirring Fender Rhodes, and Dutch unit Ikarai reimagined the jazz of piano, double-bass and drums with violin, viola and cello. Their homage to Muhammed Ali was possibly ill-conceived, but the music itself had porcelain-fine passages.
Both France's No Tongues, who went full-throttle into music as ritual, as well as club-banging Belgiums The Brums, could have done with a standing audience – their music is there to move to. The conversation about creating spaces that attract people who don't relate to the word 'jazz' is on-going, but 12 points is the most meaningful place for these changed viewpoints.