Ahead AR5012 Armour drum cases
Tuesday, November 13, 2012
As any drummer will tell you, standard circular drum cases can be a pain, particularly when you've just finished a gig, you're dog tired and trying to get your kit packed up in reasonable time to get on the road and hopefully get some kip.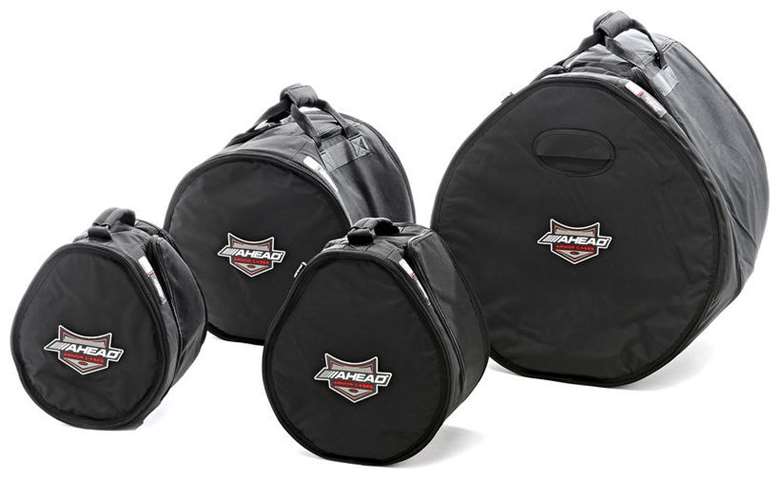 The American Ahead company has clearly been out there talking to gigging musicians to find out what's their ideal semi-rigid drum case and it isn't circular! When you're talking toms there's the mounting hardware to consider, so they've come up with a teardrop design along with an ingenious zip configuration that by way of a cutout, allows full access to the case, where the head of the case acts as a hinge. This also allows you to get your hand into the case so that the drum can be easily removed or placed back into the unit.
Made from twin layer DX-Core high impact foam padding for both protection and stiffness, with a weatherproof nylon denier cover, premium grade Sherpa fleece lining and a patented heavy duty nylon DynaZip, the Armour cases are not dissimilar to another well known brand that is currently the market leader. With a padded grab handle and a rather fetching rubberised logo, we reckon they're worth your attention.
For more go to www.brdistribution.co.uk