Ambrose Akinmusire & Aki Takase's Japanic Jettison Confines Of Genre At Tampere Jazz Happening
Kevin Le Gendre     
Friday, November 15, 2019
Reporting from the annual Finnish summit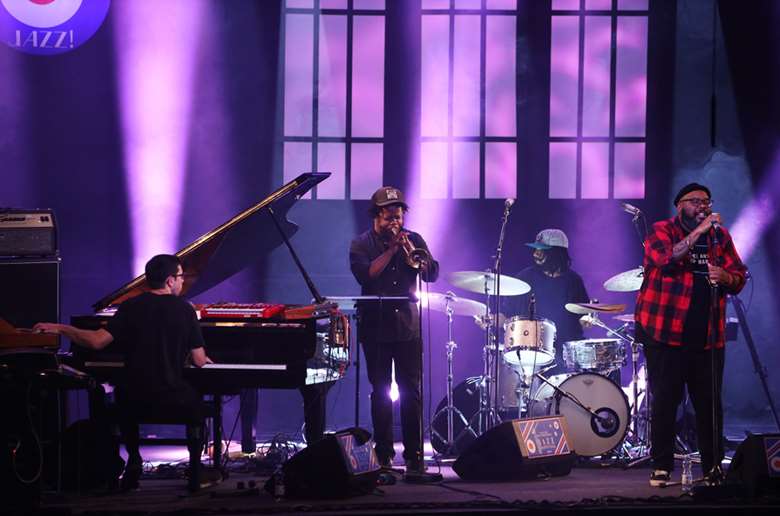 As if to underline Finland's position as a meeting place for international artists, an ambitious new project, Jazz Connective took place in the capital Helsinki in the run up to the annual Jazz Happening in the southern city of Tampere. The first event showcases a range of Europeans such as Polish pianist Joanna Duda and Slovenian vocalist Irena Tomazin, but excels in cross-border meetings such as that of Irish duo Insufficient Funs (bass saxophonist Sam Comerford and drummer Matthew Jacobson) and Finnish multi-reedist Mikko Innanen, while the trio comprising French drummer Sylvain Darrifourcq and two Finns, double-bassist Eero Tikkanen and trumpeter Verneri Pohjola, also proves a hit of the event, which makes a compelling case for pan-continental union at a time of rumbling political discord.
Now in its 38th year, Tampere prides itself on a global bill and makes a direct link to Jazz Connective by way of its theme of 'Vive Le Jazz', which presents a wide range of French artists during the four-day event spread over two venues, the large concert hall of Pakkahuone and the restaurant, Telakka. The fact that it takes a few moments to move from one to the other ensures that punters don't have to stress out too much about sacrificing one gig for another. In any case, the highlights of the festival soon become talking points in both venues, and plaudits flow aplenty for a musician, fresh from Jazz Connective – the aforementioned Darrifourcq, who appears in a high-octane trio with tenor saxophonist Manuel Hermia and cellist Valentin Ceccaldi.
Playing music from God At The Casino, an album that slipped largely under the radar in 2016, the band makes a huge impact through the sheer strength of its sound and the ingenuity with which the song structures mutate from aggressive loops to looser phrasing, as if the players had fully absorbed a beatmaker-programmer modus operandi without being boxed in by it. Darrifourq's rhythmic manipulations vaguely evoke a ticking clock, staggering out of time amid a hard snap of cymbals.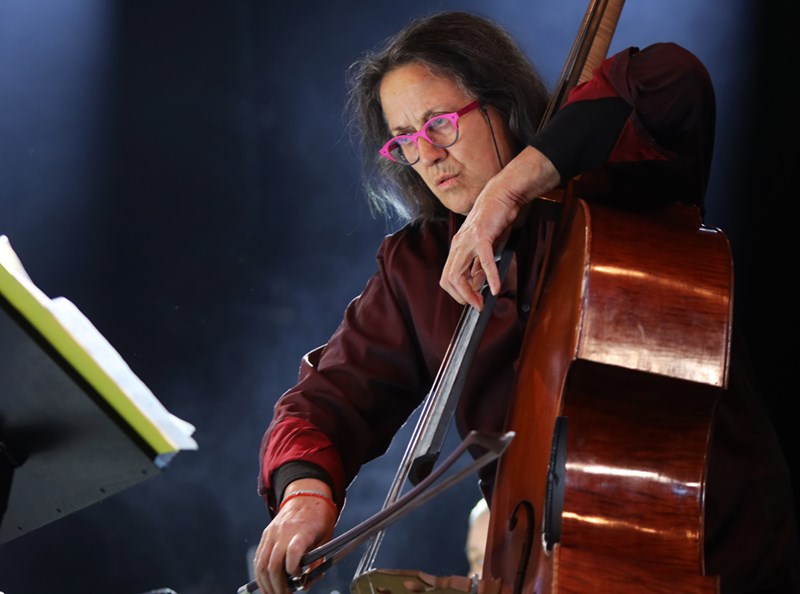 Though decidedly different in instrumentation and ambience, vocalist-harpist Laura Perrudin  achieves something similar. The careful interlocking of her heavily-distorted strings, guitar, bass, baritone saxophone and drums of an excellent band has the cut and thrust of left-field electronica but retains immense sensuality, primarily because of the singer's finely-wrought timbre and a melodic richness that bewitches a responsive audience. A French artist of a different generation, double bassist-composer Joelle Léandre (above), also makes a favourable impression with her ambitious and originally scored tentet, comprising strings as well as horns and electric guitar. It takes a while for the ensemble to find its feet, with some of the movements of an extended suite a touch too note-heavy, but when the brass in particular comes more into play, and the beauty of the themes, well supported by Leandre's bold arco, shines through, the result is wholly satisfying.
Of the younger groups presented at the 'Spotlight On France' showcase House Of Echo stands out for its interesting blend of austere ambient soundscapes and incisive solos, while several decades of Finnish bands is well represented by Ok:Ko, with its hazy electro-acoustic palette, and père fondateur, saxophonist-flautist Juhani Aaltonen whose summit meeting with American legend Joe McPhee is a rhapsodic event. Their reprises of 'Nature Boy' and 'Go Down Moses' are sublime anthems met by cathedral-like silence. History is also inventively re-imagined by Swiss trombonist Samuel Blaser, whose tribute to ska legend Don Drummond is well executed by an international band that features Brits, saxophonist Soweto Kinch and guitarist Alan Weekes, and Franco-American bassist Ira Coleman on a set that channels the joyous rhythm and haunting melancholy of Jamaican music without pastiche. Both listeners and dancers are not left wanting.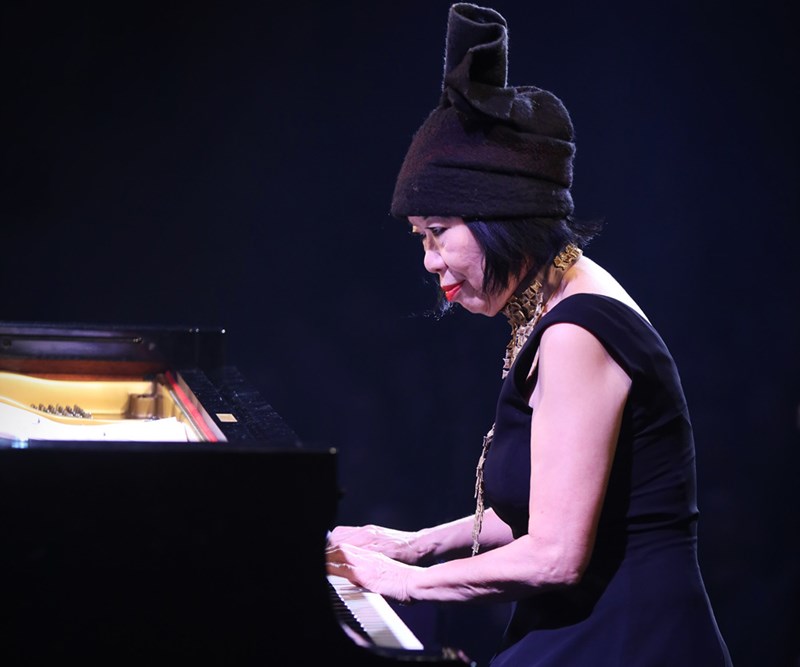 For sheer energy and originality Aki Takase's Japanic ensemble proves another must-see. The Berlin-based Japanese pianist (above) leads her quintet on a raucous set that has pinball melodies, hard-hitting improvisations from the leader, and a particularly skilful integration of turntablist DJ Illvibe, who does much more than scratch and scrape. Finally, a meeting of hip-hop, jazz and classical music with real gravitas comes by way of trumpeter Ambrose Akinmusire's Origami Harvest project. His trio, string quartet and rapper Kokayi gel potently on a song cycle that broaches the essential subject of racial equality in contemporary America. The incisive lyrics that refer to the deaths of anybody from Oscar Grant to Errol Garner may have gone over the heads of much of the audience, but the great agility which Kokayi alternates spoken word, scat and sung vocal does not go unnoticed, providing a fitting climax for a festival that has stayed admirably true to its mission of thinking outside the box.