Antigua AS4230AQ saxophone
Tuesday, November 13, 2012
Antigua as a brand has been around for some time, but it's only now that players are beginning to appreciate the qualities of this mid-range saxophone.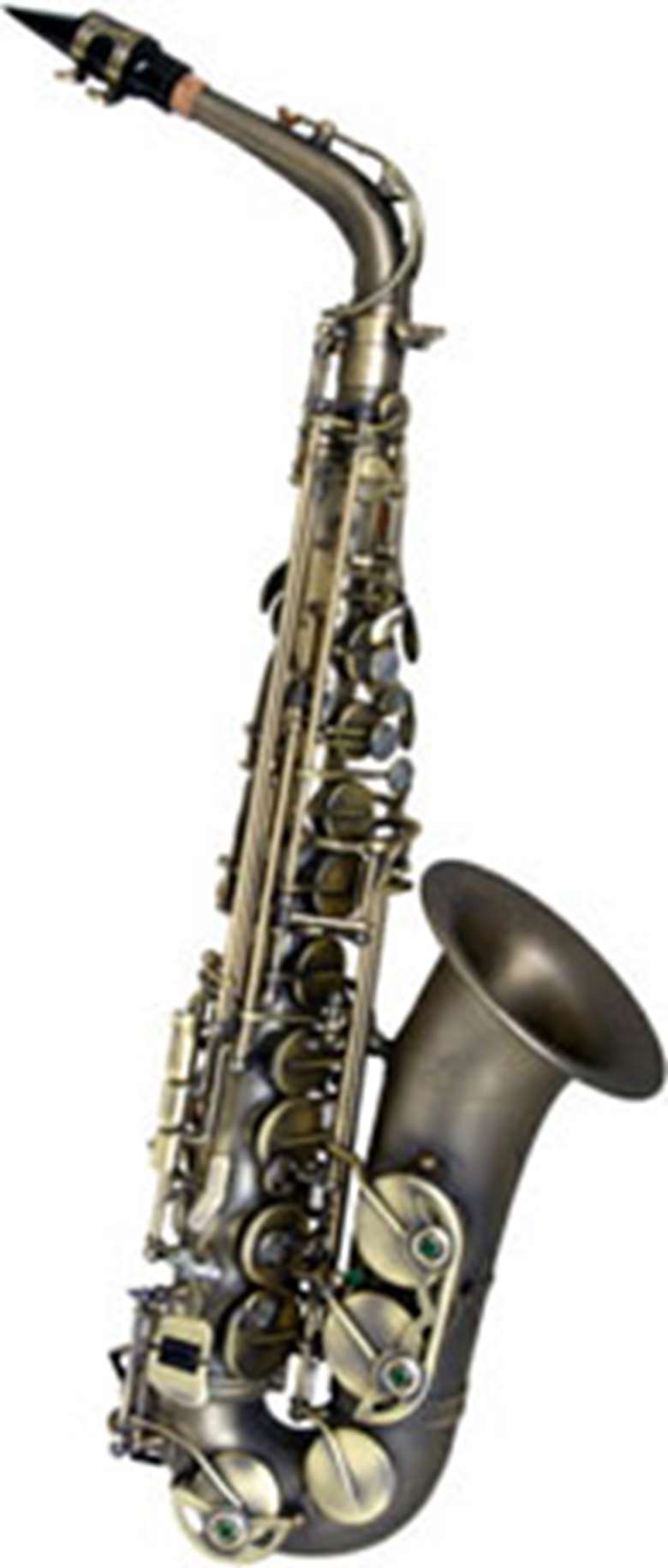 The 4230 is typical of the marque – a beautifully finished, solid, easy blower. Our particular sample came with the Antique lacquer finish and certainly looked the part with the touch pieces inlaid with contoured abalone. The action was good, with the premium leather pads seated in the domed metal resonators, although we would have perhaps ideally lowered the D, E and F right hand keys. We particularly liked the layout of the top table which was solid and secure, while the positioning of the palm keys was perfect – at least it was for me! Using the house 4C mouthpiece with a Rico Jazz Select 3 1/2 reed, the immediate response was one of clarity and power – that large flare on the bell (they call it a PowerBell) really works. The 4230AQ has a lovely warm, rich tone and played over the full range with ease – particularly in the altissimo. There was plenty of scope
Antigua AS4230AQ saxophone in the dynamic range too. Balance and handling was also good with the adjustable contoured thumb rest being particularly useful. This horn is a real treat to play! Coming in the now ubiquitous, shaped, semi-rigid, plush lined, denier covered case, with a 3/4 zip, grab handles and strap, this particular model has seen some upgrades with two deep zippered front pockets and a harness cover made out of ribbed ballistic nylon.
For more go to www.bandm.co.uk