Charles Lloyd, Tanya Balakyrska and Michael Wollny brilliant and beguiling at Belgrade Jazz Fest
Thursday, November 14, 2019
This year's 35th edition of the Belgrade Jazz Festival managed to celebrate jazz's past while welcoming the sound of its future with open arms and ears.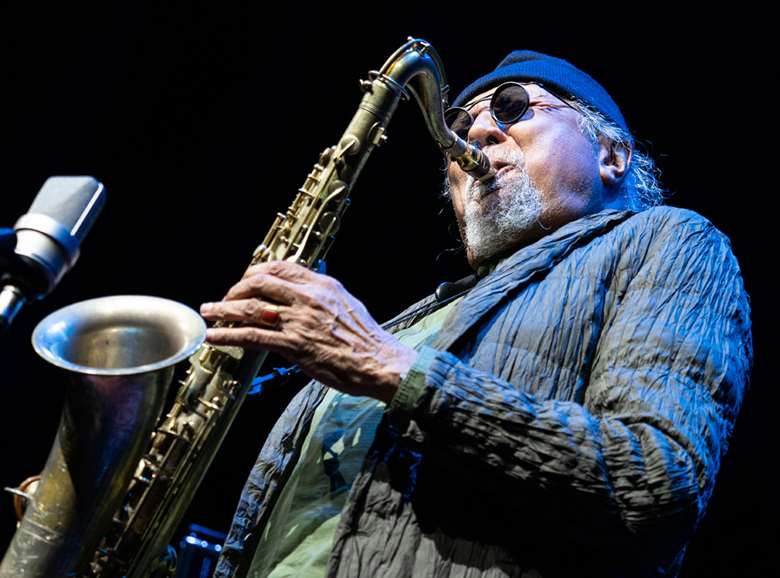 Bass behemoth Charles Mingus first appeared at the festival in 1972, sharing the bill with the likes of Cannonball Adderley, Elvin Jones, Jimmy Smith, Dave Brubeck and Gerry Mulligan. So this year's performance by the current iteration of the Mingus Big Band, still under the directorship of Mingus' wife Sue and led very ably by bassist Boris Kozlof, was a genuine highlight. With their brilliant version of 'Fables of Faubus', featuring a great solo from Wayne Escoffery on tenor sax (below), the band was slick and polished, with its talent-packed ranks including many players who are band leaders in their own right.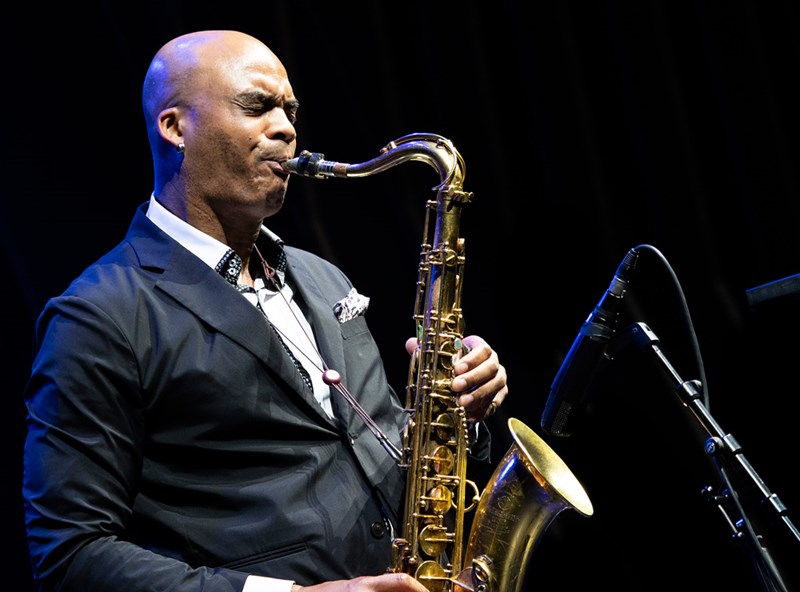 The current Charles Lloyd band never fails to amaze, as the still virile 81-year-old saxophonist (pictured top) followed the Mingus Big Band with a storming performance. The new direction he's taking with the impressive guitarist Marvin Sewell is bang up to date and shows that the octogenarian Lloyd is still playing hard at the music's cutting edge. Their latest album Kindred Spirits provided the material which moves between jazz, blues and gospel spirituals, all grist to the super-talented band of pianist Gerald Clayton and bassist Harish Raghavan, who complemented the line-up perfectly. Lloyd didn't speak during the gig, yet prompted solos from the group with a nod or gesture, always with a smile or a little jig. He seems to be having the time of his life and long may it continue. 
Another jazz leviathan, bass supremo Stanley Clarke, also rocked the festival with his slap bass forays getting the crowd going right from the off. By the end we were all on our feet and dancing to Mingus' 'Goodbye Pork Pie Hat'.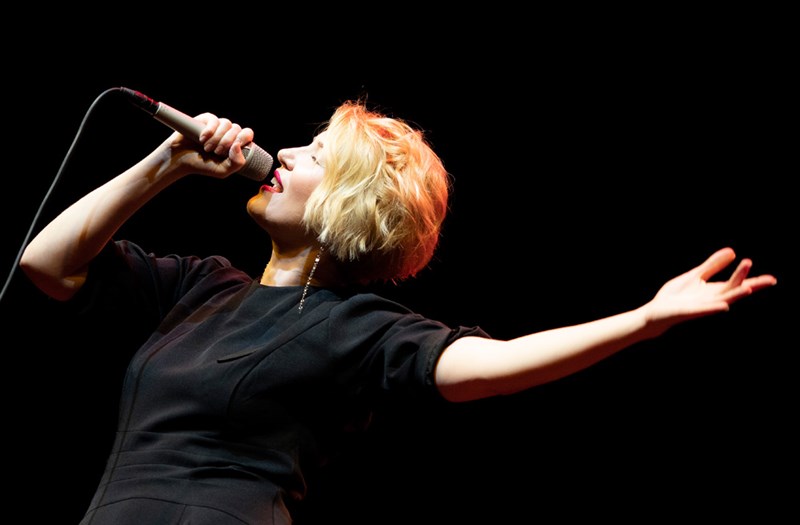 Four vocalists featured this year: Dianne Revees – classy and cultured; Jazzmeia Horn – bright and bubbly; Laila Biali –  smooth and commercial and perhaps, most interestingly, Tanya Balakyrska (above). She appeared as special guest with Russian Ilugdin Trio, who are led by pianist Dmitry Ilugdin and mix traditional folk melodies with contemporary jazz in a melodic EST style. Balakyrska has a strong stage presence, capturing the attention with her almost balletic movement and an intense vocal delivery, which, along with her well-crafted songs, cast a spell over the audience, who were left wanting more. She's clearly a name to look out for.
Of the new wave of performers at this year's festival three stood out as torch bearers for the future of the genre. The ever-virtuosic Michael Wollny is a phenomenal composer and player, and with his trio of bassist Christian Weber and hyperactive drummer Eric Schaefer, was simply awesome. Wollny's music flows with ease, whether it's through-composed or freely improvised, each piece a journey of discovery as the trio traverse a beautiful musical landscape. A spellbinding, almost spiritual, experience.
Saxophonist Maciej Obara is another exciting player and his quartet, featuring the superb Dominik Wania on piano, are surely one of the hottest bands around at the moment. He solos ferociously but is never lacking in finesse, while his prodigious imagination is given free reign through his well plotted compositions. Pianist Wania is the perfect foil for Obara, tempering saxophonist's intensity with sensitivity. The rhythm section of bassist Ole Morten Vagan and drummer Michael Miśkiewicz are the glue binding it all together.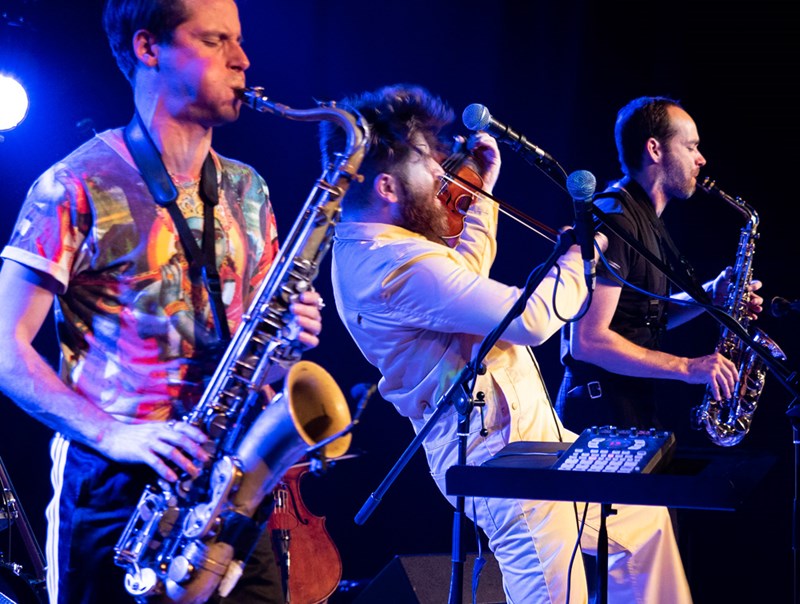 Lastly, French violinist Théo Ceccaldi brought his Freaks band (above) to the festival to play the penultimate concert of the programme. The group are not for the fainthearted with their feral mix of classical, jazz, rock and metal, creating a cacophony of sound that bizarrely all seems to make sense. Individually dressed in such jarring attire as a yellow boiler-suit, kilt, black dinner jacket and sunglasses, leopard-print top, beach wear… it's anyone's guess but each seemed to be attired to match the disparate elements of music. A joy from beginning to end, the band's humour, aggression and pathos – via free improv, neo classicism, thrash metal and some beautiful lyrical passages – deafened and assaulted the audience and yet none of us wanted it to end. Two words best sum it up: outrageously spellbinding.
Tim Dickeson (story and photos)