Charles Mingus – The Black Saint And The Sinner Lady/Mingus Mingus Mingus Mingus Mingus ★★★★★
Wednesday, October 14, 2015
Impulse! Charles Mingus (b, p) with Richard Williams, Rolf Ericson/Eddie Preston (t), Quentin Jackson/Britt Woodman (tb), Don Butterfield (tu), Charlie Mariano/ Eric Dolphy (as), Dick Hafer/Booker Ervin (ts), Jerome Richardson (bs, ss), Jaki Byard (p), Jay Berliner (g) and Dannie Richmond/Walter Perkins (d).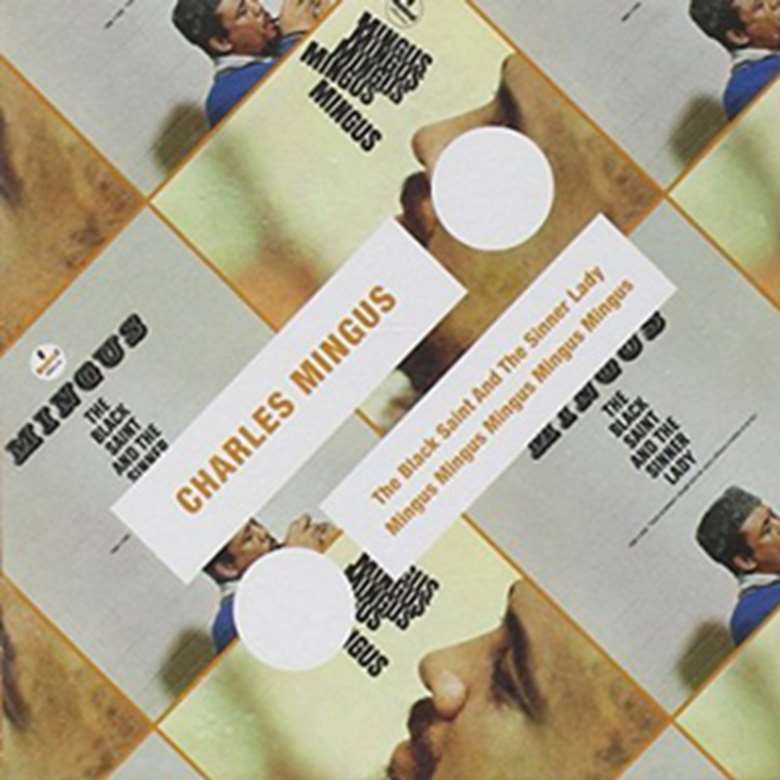 Rec. 20 Jan and 20 Sep 1963
The Black Saint is widely acknowledged as a Mingus masterpiece, and nothing about this reissue changes that. The bargain of two LPs on one CD is also an intelligent coupling in that 14 minutes of Mingus Mingus Mingus Mingus Mingus was done at the same nine-hour session as the basic Saint recordings. I mention the basic recordings, because part of Mingus' compositional plan involved hidden repeats of various taped sections and covert (i.e. unadmitted) overdubbing, largely consisting of bringing back Mariano to add a further improvised line to roughly one-third of the album. The overall achievement, however, combined some of Mingus' most distinctive preoccupations (Ellington, Afro-Spanish music, improv and collective improv) into a set unlike anything else he ever achieved. Of course, it relied hugely on contributions from the sidemen – Richmond, Mariano (who perhaps never played better), Jackson (with plunger mute) and the surprise choice of finger-style session man Berliner.
The other album, by contrast, was conceived as a greatest-hits remake and largely succeeds. Nothing could maintain the same level as Saint, and Bob Hammer's arrangements of three tracks try to codify Mingus' style and fall a bit short. The composer's bass gets a better look-in, especially on 'Mood Indigo', with Ervin largely to the fore but Dolphy under wraps, perhaps for contractual reasons. 'Better Get Hit In Yo' Soul' (whose ensemble is, I now believe, an edit from both sessions) has a unique 90-second coda. Be warned that 'Freedom', which was added to the previous CD reissue, is not included in this generous 80-minute running-time. The prolific notes to the two original albums are here, totally illegible without a magnifying glass – but there is a certain book [Brian is too modest to mention his fine book Mingus: A Critical Biography] that tells what you need to know, although timings on the Black Saint breakdown were done before the LP era when the album (like Kind Of Blue) was restored to its correct pitch.
– Brian Priestley