EFG London Jazz Festival conquers the web with live streamed extravaganza
Selwyn Harris
Wednesday, November 25, 2020
An array of UK and international artists turned on the class to produce enthralling performances undaunted or diluted by going digital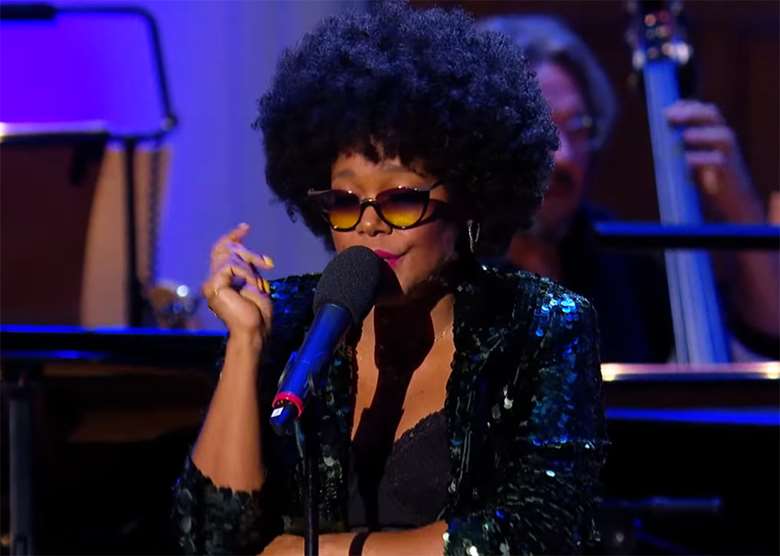 Coming near the end of a year of unprecedented crisis for live performance, the first ever virtual EFG London Jazz Festival (LJF) was an entirely different yet unexpectedly engaging experience. Programming a total of over 129 livestreams, producers Serious had to adapt to a reduced livestream-only line-up of both ticketed and free events following the late announcement of a second lockdown. The various technical teams responsible for each event rose to the challenge with visually as well as sonically stimulating films of performances made available on our home screens. Perhaps it was all that spare time practising at home, or a mix of exhilaration and relief just to be performing again even without audience, but the musicians also seemed to rise to the occasion.

Some things don't change though, and opening gala Jazz Voice kicked off the festival, this time live from Cadogan Hall. Director Guy Barker's EFG London Jazz Festival Ensemble, a more compact, socially-distanced chamber version of his usual big band, accompanied the usual diverse vocal genre-mix. In tribute to the greatly missed former LJF director/founder John Cumming, Barker drew together, in an instrumental medley, a fittingly broad range of tunes by artists championed by John in his years at the LJF including progressive voices such as Charlie Haden, Carla Bley and George Russell as well as Brit sax great Peter King who also passed away this year. The best among the vocalists had a commanding presence and sang with an intensity of feeling while negotiating Barker's slinky orchestrations. Those up to the task included Cleveland Watkiss who gave a new lease of life to songs from his back catalogue; old-school R&B belter Vanessa Hayes ripping into Allen Toussaint's 'Mean Man'; China Moses with a topical rendition of 'Trying Times' and David McAlmont's torch song take on Billie Holiday's 'Lady sings the Blues' enhanced by Barker's slyly menacing noir arrangement. Lady Day was also the subject of a revealing documentary Billie available exclusively on Barbican Cinema on Demand that followed the example of the brilliant 2016 Lee Morgan bio-doc I Called Him Morgan with its emphasis on recently discovered 1970s cassette tape interviews with Holiday's acquaintances and family. The Jazz FM vocalist of the year Judi Jackson, last year's memorable star turn on Jazz Voice, both hollered and purred her way through a Nina Simone-influenced set at Kansas Smitty's, whose impressive house band smashed it on the last night of the festival.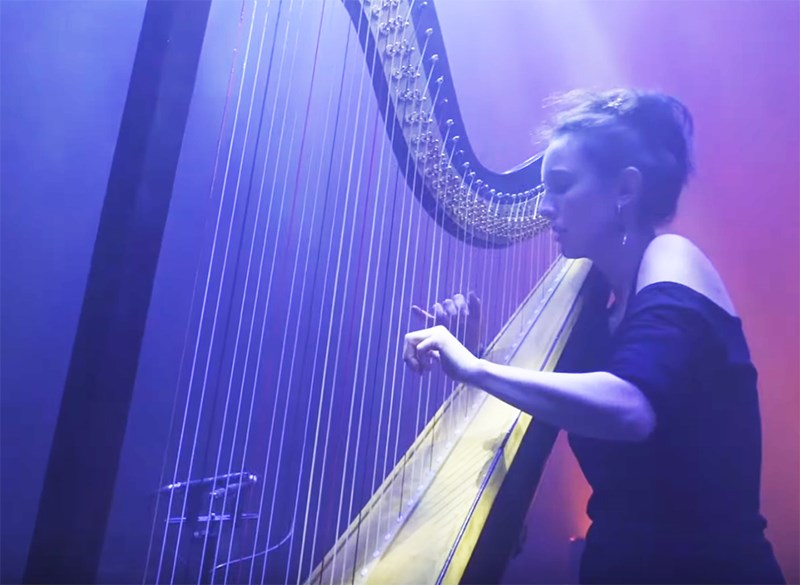 Live and exclusive from California, pianist Tigran showed his mastery of the solo format, whistling a tune while meshing analogue-driven electronics and acoustic piano on ethereal originals, and inventing unique twists on jazz standards. Premiering on a live link from Australia, bassist Linda May Han Oh's quartet explored a dense, rather sombre aspect to contemporary jazz composition, though it was filled with some intriguing moments. While Aaron Copland met Sons of Kemet at the Barbican as the colourfully garbed Shabaka Hutchings injected some grit into the cadenza passages of the American composer's ultra-elegant Clarinet Concerto (alongside the Britten Sinfonia) to counterbalance the formal concert setting, before firing up Stravinsky's highly syncopated, technically scary Three Pieces for Solo Clarinet.

At Kings Place, the beguilingly toned, award-winning flugelhornist Yazz Ahmed led an ambiently propulsive quartet, featuring underappreciated drummer Martin France, that were so well tuned to the vibrations of her middle-eastern, jazz and post-rock vibe that any electronic effects felt superfluous. There were more hypnotic contemporary eastern sounds courtesy of Istanbul Psychedelic (below), with bands filmed picturesquely on boats on the strait of Bosphorus while the Total Refreshment Centre hosted percussionist Sarathy Korwar and his boisterous, politically-aware Indian music-inspired outfit. A Swiss band showcase was marked by its stunningly arty camerawork and an exquisite set by harpist-composer Julie Campiche (pictured above).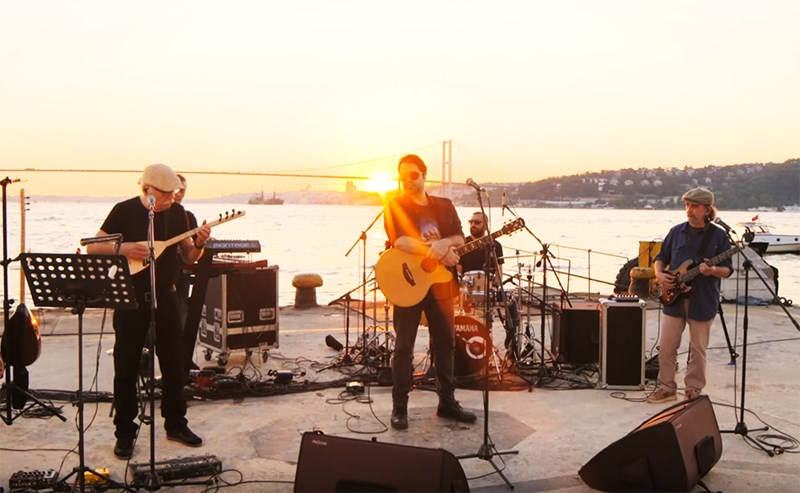 Among the London's clubs, Clonmell Jazz Social and Camden's Green Note presented an exhilarating Ornette-flavoured set by Total Vibration fronted by an excellent pan-generational trumpet pairing of Chris Bachelor and Laura Jurd with Ruth Goller revving things up on grungy electric bass. Empirical alto saxophonist Nathaniel Facey's superb quartet were firing on all cylinders in the same space as if they were playing to a full house. The succinctly inventive avant-improv bassist Olie Brice's trio meanwhile served to remind us of what we've missed of the Vortex's yearly programme. Instead of being remembered as the edition that never happened, EFG LJF 2020 should go down as opening up a new digital chapter in 'live' performance that could certainly find a complementary place in future programming.