Eric Dolphy – The Complete Last Recordings In Hilversum And Paris 1964 ★★★★★
Thursday, August 27, 2015
Domino Jazz Dolphy (as, b clt, fl), Kenny Drew, Jacques Dieval, Misha Mengelberg (p) Jacques Hess, Guy Pedersen, Jacques Schols (b), Franco Manzecchi, Han Bennink and Daniel Humair (d).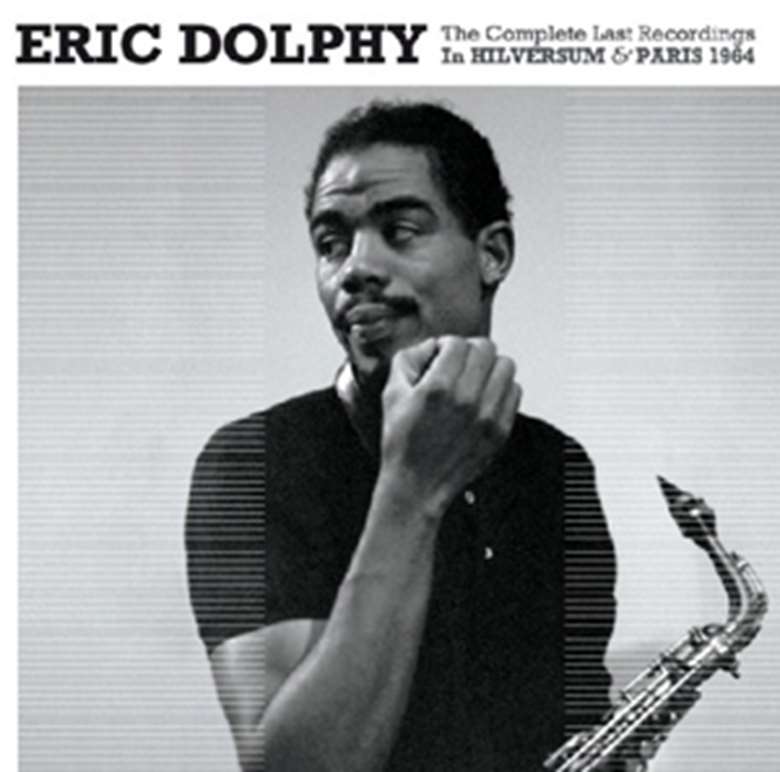 Rec. 1964
Consider this: these performances date from the early June of 1964. By the end of the month Eric Dolphy was lying dead in a hospital bed in Berlin in very controversial circumstances, the widespread theory being that he was administered the wrong treatment because it was assumed that, as an African-American jazz musician, he was a junkie. As soul-destroying as that may be, it is nonetheless spirit raising to hear music of such beauty and vitality from a man who was so close to death.
The first three pieces of this handsomely packaged and informatively annotated double CD of recordings made during Dolphy's final European tour are as potent a reminder of his genius as any of the studio recordings that he made prior, with the exception, perhaps, of Out To Lunch. He whizzes through 'Epistrophy', 'South Street Exit' and 'The Madrig Speaks', 'The Panther Walks' on bass clarinet, alto sax and flute and the multitude of sounds and soaring lyricism that he coaxes from all three reeds are remarkable. On the first instrument, he is bending pitch and uncovering such unusual timbres that he practically enters wah wah guitar territory without the aid of any electric gizmos. The effect is enough to turn even the most conservative of heads. But what Dolphy was doing with his music structurally, namely heading out to 'New Music' polytonality all the while not entirely abandoning chord-stamped swing and bop principles, was no less fascinating, and the input of A-list American expatriates and Europeans, several of whom, like a young Han Bennink, went on to become masters in their own right, is also noteworthy. Essential listening.
– Kevin Le Gendre