Gary Bartz refreshes Blue Note back catalogue with London's next gen jazzers
James Rybacki
Monday, November 18, 2019
Elder statesman makes sparks fly on funky hard bop jazz gems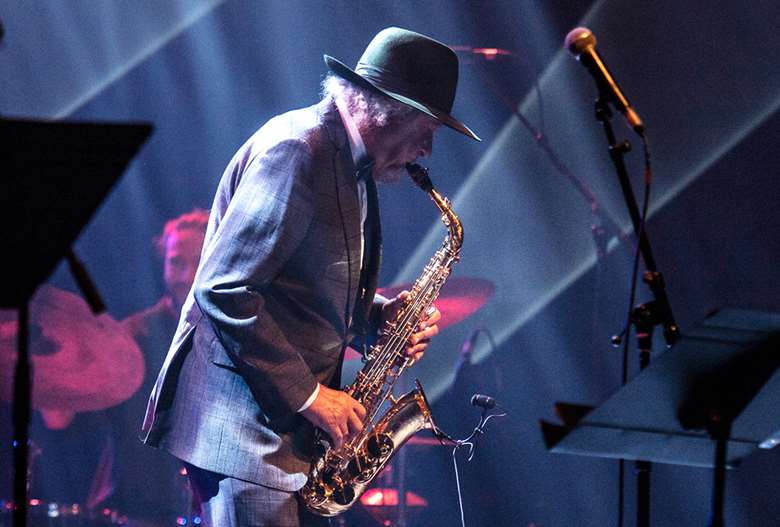 It would be tempting, if a little too easy perhaps, to refer to Gary Bartz as an 'elder statesman' of jazz. Take a look at some of the names he's worked with – Art Blakey, Charles Mingus, Miles Davis – the 79-year-old Bartz must have had some address book.
But in truth, the moniker of 'elder statesman' would fail to do justice to the spirit this saxophonist exudes on stage, the cheeky glint in the eye and sense of adventure about the way he navigates chord changes. He cuts a rakish silhouette in his black suit, with a wide-brimmed black hat that adds a touch of mystery.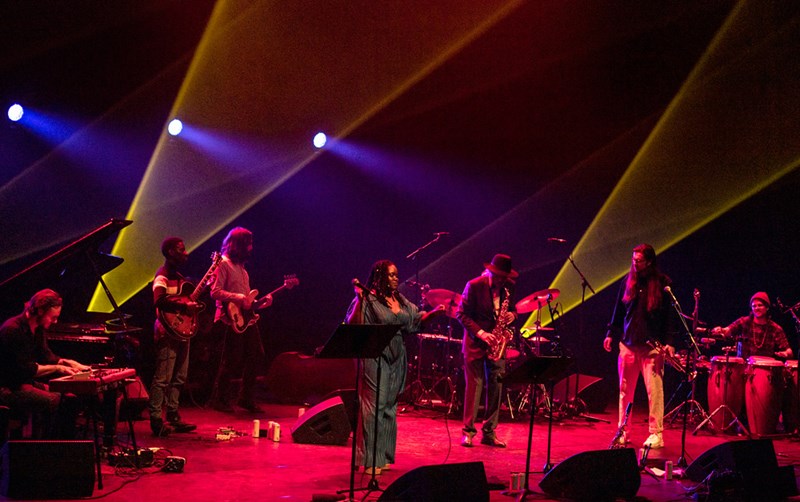 A cursory but amusing bit of introductory patter from Bartz about his disdain for setlists quickly gives way to riotous opener 'Carnaval de L'Esprit', offering a chance for London's own Maisha to fire on all cylinders from the off. Here in the reverby Royal Festival Hall, Maisha's percussion-rich music sounds rich and warm, if slightly distant compared with past performances in more intimate venues. Still, it's a joyous noise that they make, and they cover Bartz's broad range with ease, from 1970s jazz-funk to the spiritual jazz that is their stock-in-trade.
Joining the array of instrumental talent on stage were the powerful vocals of Dwight Trible and Zara McFarlane. The former comes into his own on 'Celestial Blues', threatening to take the roof off with increasingly frenzied baritone howls. McFarlane delivers wonderfully in a take on Donald Byrd's 1970s hit 'Think Twice', but an audience singalong towards the end of this falls slightly flat. Despite McFarlane's valiant exhortations, it's always tricky to get a seated audience to commit to a singalong.

Still, Bartz seemed touched by the singing that was heard, before moving on with a zany line about how mass choirs in early human societies could "tear down buildings and cause earthquakes." "I'm just making sh*t up", he concedes with a wry smile. A rendition of fan-favourite 'Music Is My Sanctuary' is a high point to close out the night on, a culmination after an intense and age-defying set of almost non-stop playing.

Photos by Tatiana Gorilovsky