Keith Jarrett – Testament (Paris/London) ★★★★★
Wednesday, August 26, 2015
ECM Keith Jarrett (p).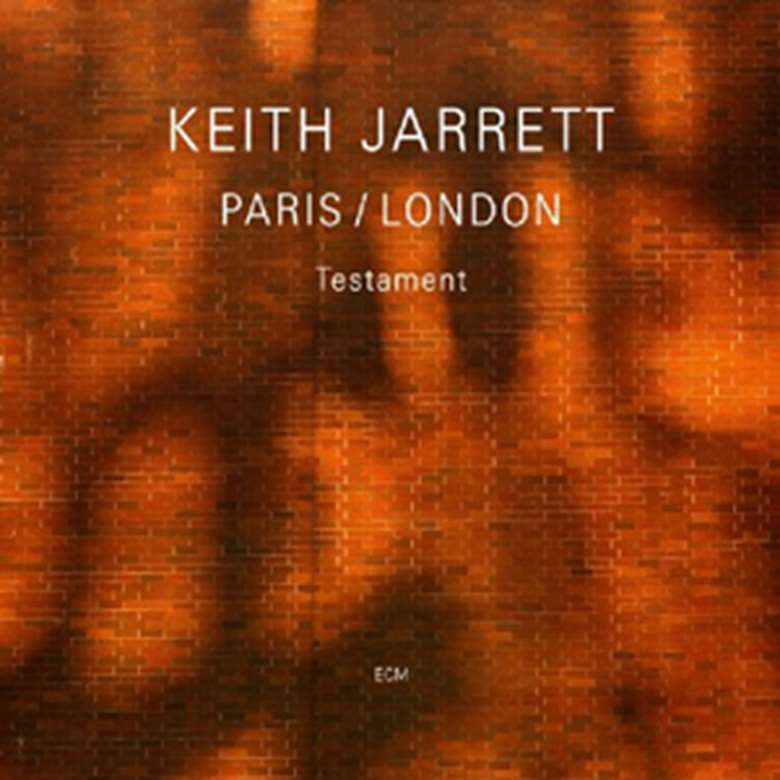 Rec. 2008
Keith Jarrett is one of a handful of artists in jazz who gives evidence of almost continuous artistic growth, refining and improving not only his approach to the piano in terms of touch but to his melodic and harmonic conception as well. Throughout he has striven to exile cliché and gratuitous gesture so that his solo discography from Facing You in 1972 to this, quite possibly the finest representation of his solo art to date, is one of a style, conception and approach continually evolving.
For example, he is critical of his touch on Köln Concert for example, well aware that through his exacting process of self examination and self improvement it is now something that is admired and even envied by the piano playing fraternity in jazz. What Radiance (2002) and The Carnegie Hall Concert (2006) made plain was that he was past the long, uninterrupted solo improvisation seeking instead spontaneously conceived episodes that were sufficient in themselves, shorter blocks of material that said everything Jarrett wished to say in the moment. If this rigorous self-editing resulted in episodes of five or 15 minutes, so be it. With Testament – a three CD set of his concerts at Salle Pleyel in Paris and the Royal Festival Hall in London at the end of last year – the creation of these episodes has become more refined, and also more expansive with Jarrett inclined to draw on a wide range of musical inspiration rather than the more focused creation of a single mood. This approach is best illustrated by the London concert, where over 12 musical episodes Jarrett moves from an introspective, requiem-like opening to moods that rock with such exuberance it delighted his audience. It is a fascinating document of what those who were present say was an occasion charged with electricity, with Jarrett delivering at the very top of his form.
– Stuart Nicholson