Kenny Clayton's swinging 80th birthday gig at Ronnie Scott's
Tuesday, May 24, 2016
There are certain people who have fallen under the radar as far as popular recognition is concerned, but ask any Soho-ite or working musician and they will confirm their admiration and respect for pianist Kenny Clayton.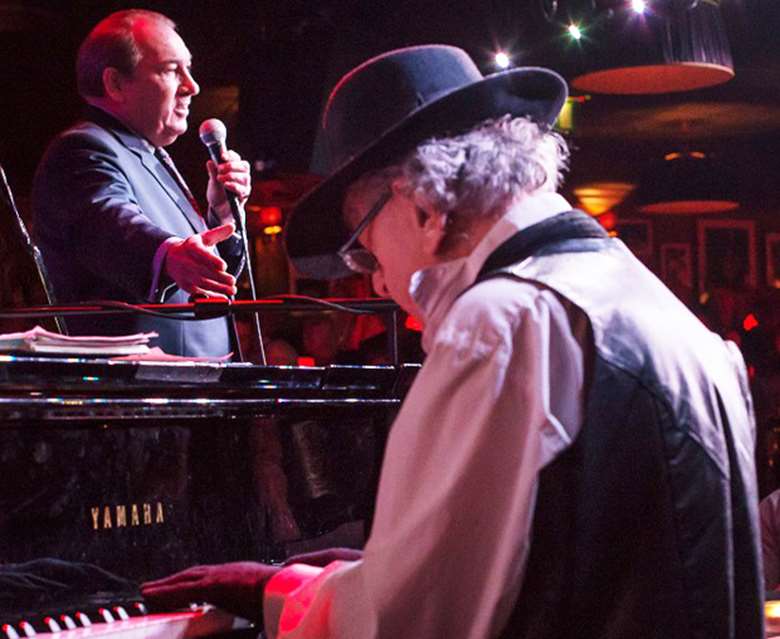 Kenny has been around for some time, working as accompanist for numerous singers, musical director in West End shows, composer of film, stage, TV and incidental music, but he's also known as a gifted and inventive jazz pianist. Ronnie Scott's was the apt location for this 80th birthday tribute to him. His long standing associate, singer Paul Ryan, went through a selection from the Great American Songbook, the rhythm section in the capable hands of bassist John Rees Jones, drummer Mike Osborne and, depping for Kenny, who is recovering from a broken wrist, Barry Booth on piano.

The trio began with Ellington's 'Do Nothing 'Til You Hear From Me' then were joined by Ryan, going through numbers that he regularly performs with Kenny – 'Have You Met Miss Jones', 'September in the Rain', 'They Can't Take That Away From Me', 'Blame It On My Youth', and others by the great composers – Rodgers and Hart, Arlen, Warren and Gershwin. The way Ryan handled Ervin Drake's poignant 'It Was a Very Good Year' sounded as if it could have been written for him. At times Booth showed a Bill Evans-like economy of expression, especially on 'It Might As Well Be Spring' and 'It Never Entered My Mind', and although the rapport wasn't quite as sharp as when Kenny accompanies, it didn't disappoint. Neither did Jones' highly-proficient bass feature on 'Softly As In a Morning Sunrise'. Osborne's drums were highlighted on a percussive vehicle reminiscent of Ahmad Jamal's drummer, Vernel Fournier, but they could have been effectively developed further.
Numbers weren't confined to past standards – Californian Dave Tull's 'The Minutes Go Like Hours When You Sing' added to the humour, as did a specially written tongue-in-cheek tribute to Kenny and a version of 'South of the Border' dedicated to Donald Trump.

It wasn't long before Kenny made it to the piano himself, pushing through the pain barrier with 'It Don't Mean a Thing If I Ain't Got That Sling" and showing his jazz and improvisational credentials by going into a 12-bar blues (which he dedicated to old friend Dudley Moore), followed by a satire on working with an unnamed but famous diva of obvious identity, then a rendition of 'Maybe It's Because I'm A Londoner' in the style of Brubeck's 'Blue Rondo a la Turk'. A medley of his favourite styles included Shearing ('I Remember April', 'Lullaby of Birdland'), Stevie Wonder ('Isn't She Lovely'), Ray Charles ('What'd I Say') and Tatum ('Body & Soul'), before he was joined in 'Ain't Misbehavin'' by Catalan pianist Alain Guiu, one of several musicians in the audience – a pity that Guy Barker and Zoot Money didn't have the time to sit in, but the response from the crowd showed its appreciation of a thoroughly enjoyable session.

– Matthew Wright (review and photo)