Mauriat Grand Dreams 285 Alto Sax
David Gallant
Monday, October 21, 2019
The Grand Dreams marks a major advancement for Mauriat and it all comes at a remarkably competitive price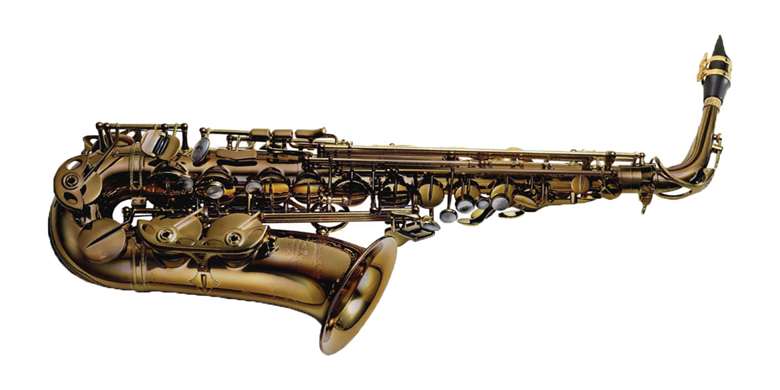 The Grand Dreams alto is the latest addition to the P Mauriat range and comes in a visually striking cognac lacquer. Solidly built, it has all the Mauriat traits, but with a new right and left-hand stack key layout, together with an adjustment of the palm key heights and a very responsive improved flush octave key. A super 6 neck, mother-of-pearl finger pieces and metal reflectors over the leather pads complete the picture.
The key positioning is certainly more ergonomic and, along with a nicely balanced action, the Grand Dreams is a breeze to play. The top front F and Es responded extremely well and the right 'pinky' keys are perfectly situated, while players with smaller hands will find the positioning of the C and Eb keys a real plus.
The pre-impregnated cork is a nice feature, and our Meyer 5 mouthpiece (fitted with a Jazz Select 3 reed) slipped on easily. The Grand Dreams is about as free-blowing as it can get and holds its voice all the way through the register. Altissimo was effortless and the sotto voce very impressive.
The sonic palette is, however, not typically Mauriat. Though there is an underlying richness and warmth to the sound, the Grand Dreams has a lively brightness and more bite to its tone than that of its stablemates.
It comes in the now standard shaped semi-rigid denier covered case with a 3/4 zip, grab handles to the top and side, along with eight heavy-duty nylon/rubber feet. There are large gusseted pockets to both side panels, with one having a very useful smaller 'hidden' interior zippered pocket, together with a pen pocket run and another, smaller zippered pouch pocket to the upper outside face.
The shaped velour covered interior has a separate neck pocket and a hidden pouch set into the base of the case for mouthpiece, reeds and other accessories. But, perhaps the most unusual and welcome fixture was the quality neck strap with its padded leatherette halter and adjustable sling with its solid slip lock.
To say we were impressed would be an understatement. The Grand Dreams marks a major advancement for Mauriat and it all comes at a remarkably competitive price – just a tad over £2,000!
This review originally appeared in the October 2019 issue of Jazzwise. Never miss an issue – subscribe today!