Review: Aguilar Tone Hammer 700 Bass Amplifier and SL115 Bass Cabinet
Thursday, July 18, 2019
It's hard to write about something that isn't there, but that's the lovely dilemma faced when plugging into this pair of new arrivals to Aguilar's super-lightweight range of amps and cabs.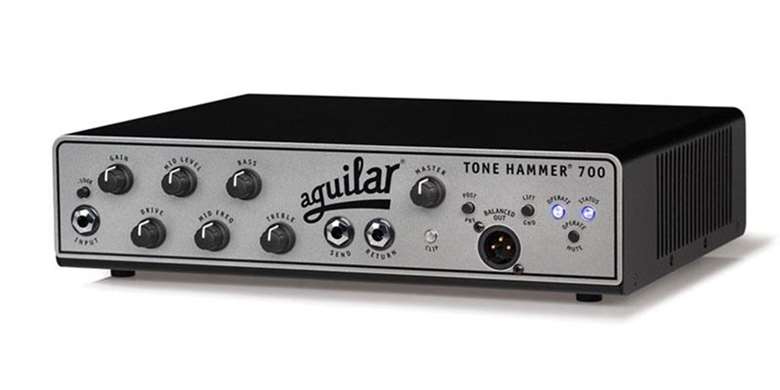 In a nutshell: plugging in and leaving everything flat the sound is clear, defined and has enough headroom to swing several varieties of cat. Nothing gets in the way. The Tone Hammer's versatility and power for its compact Class-D amp size is now well-established, yet it's the arrival of a 15-inch cab to the consistently stunning SL range that's the big news here.
Often seen as the poor relation to those punchier 10 and 12-inch speakers, much-maligned 15-inch cones have often been relegated to sub-woofer status. But, staying true to Aguilar's rep for refinement and innovation, their SL115 is proof that a single-cab solution is now possible for every working bassist, with its capabilities across the full frequency range adding crisp highs and articulate mids, to some wall-shaking lows. We tried the cab with the office Tone Hammer 350, which still punches way above its weight for volume and power, and that amp's sweet sound worked well with the SL115.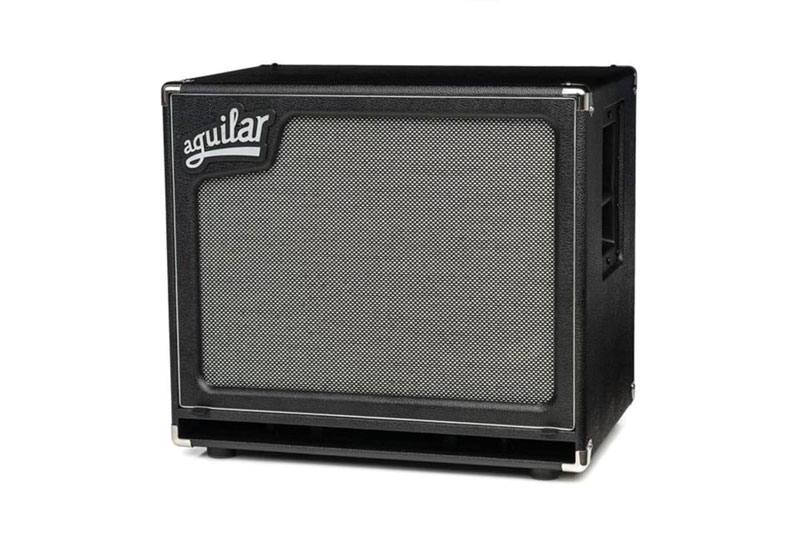 But it was when we paired the cab with the TH700 that the SL115 came into its own. The aforementioned headroom is a real luxury in a single cab set-up, allowing for far greater dynamics yet with reassuring consistency of response: whether you're sensitively finger picking or slapping the living daylights out of your bass, the SL115 takes it all in its stride. Couple this versatility with unrivalled portability – the cab weighs just 34lbs, the TH700 a mere 4.9lbs – this power-packing pair can easily be carried from car to club (or stadium) in one journey.
With an RRP of £1,169 for the TH700 and £1,325 for the SL115, this is gear at the high-end of the market, so something of a long-term investment. But if it's versatility, consistency, portability and pure, unadulterated tone you're looking for, it could be a price worth paying. Mike Flynn
Further information www.aguilaramp.com