Review: Slingle Sax Harness
Monday, June 3, 2019
We already have Vandoren and Jazzlab sax harnesses in the Jazzwise accessory locker, so not only were we able to test the new Slingle harness on its own merits, but also against its direct competitors.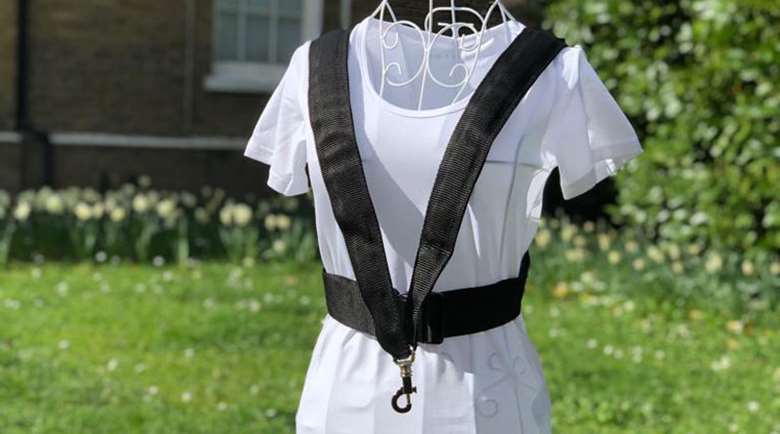 This is a very simple and basic design that, like the Vandoren and Jazzlab products, enable the strains and stresses of playing sax to be taken from the neck and evenly distributed across the back. Coming as a single length of 5cm-wide partly padded nylon-webbed strapping with heavy duty nylon clip-lock buckles and adjusters, there is a metal slip-lock saxophone clasp that carries a useful swivel base to allow for optimum flexibility while playing.
When fitting the harness, we had to be careful not to twist the straps across the back. The heavy duty clip-lock buckles worked well, as did the nylon length adjusters. Taking the house alto, we hooked it up to the metal clasp and the mouthpiece presented perfectly, while the fall of the harness and swivel base allowed for plenty of freedom of movement. The slip-lock clasp is certainly a lot easier to use than a nylon carabiner. Replacing the alto with the house tenor, we immediately had to make adjustments to the length of the strap to get the mouthpiece set in the right position. This would obviously prove to be a problem if you were switching from one instrument to another in mid-performance. We were also a little concerned that the lay of the straps across the chest might prove uncomfortable for females. Taking the baritone, we were immediately aware of the degree of pressure placed across the abdomen, a problem that doesn't exist with the design of either of the other two harnesses.
The Slingle is certainly cheaper than both the Vandoren and the Jazzlab alternatives and there's no denying that it does the job… but at what cost? Both the other products have the ability to change the height of the saxophone clasp with a quick and easy adjustment to the front face and neither places any restriction on the abdomen. However, if you don't have the need to change instruments mid-session, and you're an alto or tenor player, the Slingle could be just what you're looking for. David Gallant
Further information www.slingle.co.uk