As we enter the third week of lockdown, the imperative 'adapt to survive' has never seemed so urgent. While musicians and audiences are exploring the affordances of various livestream platforms to satisfy their collective yen for live performance, what will become of the precarious community of venues who provide a network of jazz-friendly oases across the UK? Without the enthusiasm and dedication of local promoters and the indulgence of sympathetic landlords there won't be much of a live circuit to return to once conditions return to some version of what we used to call normality: how can they migrate to the digital world as a survival strategy?
Sheffield's Jazz At The Lescar is just such an enterprise, and tonight they're presenting us with a possible solution. They've joined forces with highly-rated pianist Sam Leak to bring us a solo recital from Sam's personal isolation in his living room, but streamed via a Facebook livestream event set up by the Lescar, promoted to its regular patrons (but available to everyone) and accessed after paying an 'entry fee' to the Lescar itself. There's a pre-recorded welcome from promoter Jez Matthews, and even a post-gig raffle to replicate the 'in-real-life' (IRL) experience as closely as possible.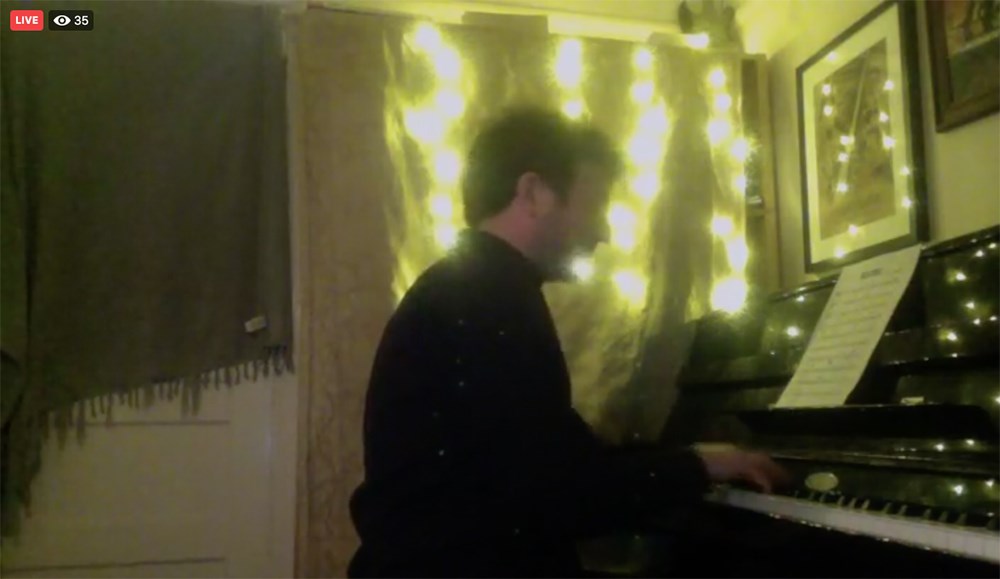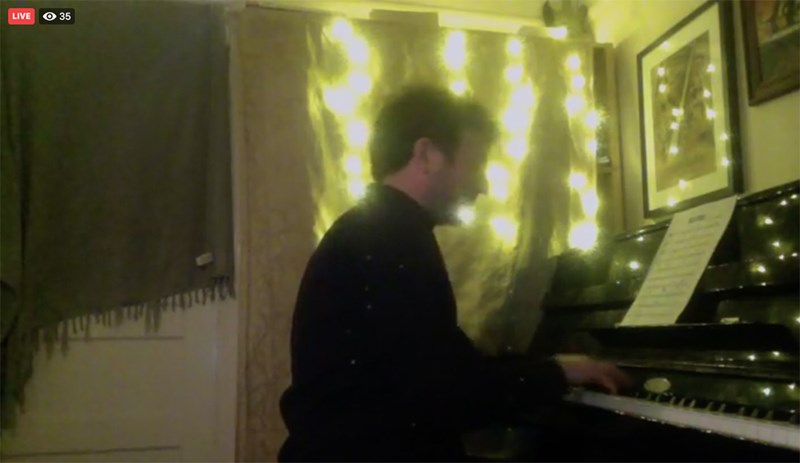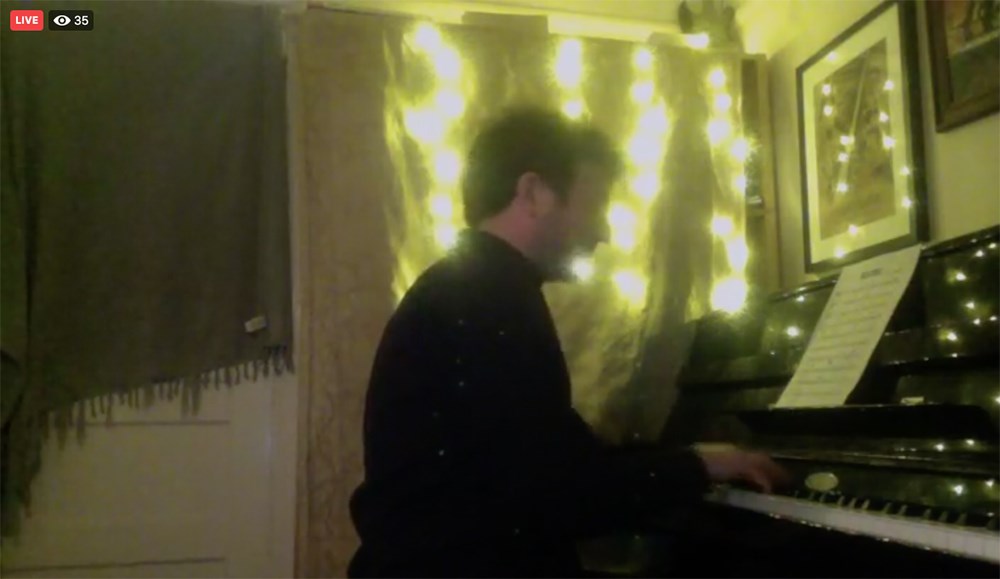 Sam appears on the event page punctually at 8pm, seated at the piano in front of a set of fairy lights artfully deployed to provide a sense of occasion. The wide-ranging set demonstrates his adventurous genre-crossing musical sensibility, with a surprise at every turn and no source of inspiration off-limits: a chiming right hand figure, hovering above a set of plangent descending chords, resolves into a reading of The Verve's 'Bittersweet Symphony', which then mutates via a thunderous tremolo into a ballad rendition of the Kink's 'Waterloo Sunset'. Leak's stark harmonies eschew any hint of muzak-y sentimentality, and the song's mournful cadences make for perfect isolation listening.

There's a pensive Ingrid Laubrock-inspired deconstruction of the jam session favourite 'Beatrice', which leads naturally into a direct tribute to John Taylor via one of the master's compositions, with the harmony slowly shifting and blurring into chords like massed clouds drifting overhead. By contrast the venerable standard 'How About You' gets a sprightly swinging outing, with fluid single note lines bouncing off a lattice of finely meshed left hand figures, and 'Berkshire Blues' swings just as hard in a joyous interpretation full of melody.
There's a reworking of Britten via Jeff Buckley that segues naturally into a Mehldau tune, and an original by Sam ­– an un-named Taylor-esque musing that develops over a lilting ostinato then breaks down into an impressionistic fog of harmonic shading. 'If I Should Lose You' is a perfect finale, balanced between a hopeful swing and a bittersweet melancholy. The experiment is an artistic success – let's hope it points the way to a commercial one as well.